Traffic ban led to death threats, but I was never going to back down, says Ghent's deputy mayor
19 July 2023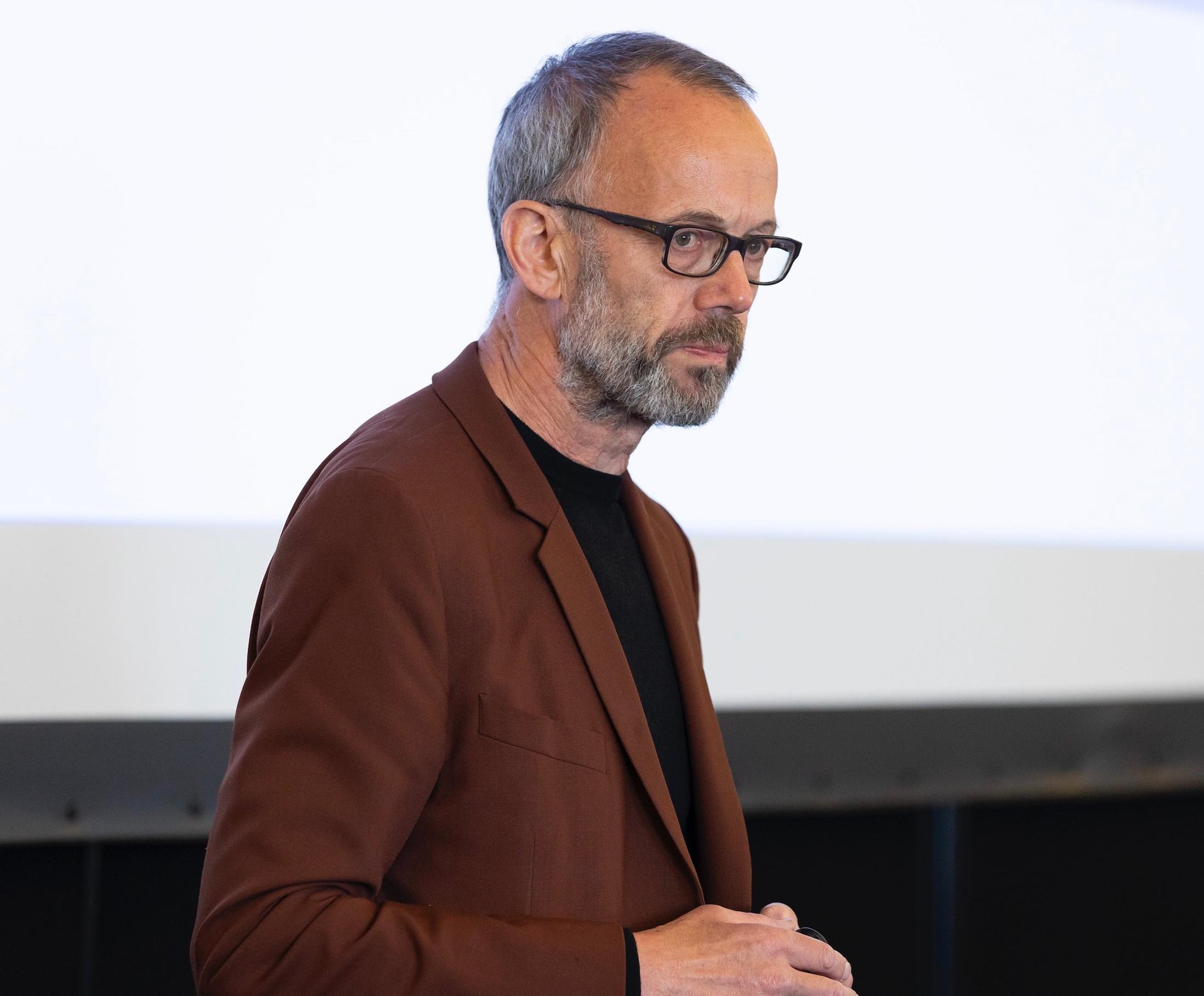 The city of Ghent in Belgium underwent a remarkable transformation one weekend six years ago when most motorised traffic through the centre was stopped. This was the opening gambit of a presentation by Filip Watteeuw, the city's deputy mayor, mobility public space & urban planning speaking at Cycle County Active County.
In fact, he added, preparations for the €5m (£4.2m) plan took two years, during which he and his family received death threats. "These were very difficult years for me, but I knew that I couldn't back down. The moment you do that you've lost."
In 2017 he oversaw the implementation of a Circulation Plan for the city, which took motorised traffic out of the city centre. This meant that drivers had to use the inner city ring road to move from one city district to another rather than going through the centre.
"Ghent was a city like any other city in Europe - poor air quality, too much noise," he said. "So, ten years ago, when I became deputy mayor, I visited the big cycling cities in Europe. What I found was beautiful infrastructure, but it was impossible for us to do something similar as we didn't have the budget."
Instead, the city's administration decided on a "quick and cheap" strategy to stop motorised traffic going through the city centre. "Monitoring revealed that 49% of vehicles in the city centre were through traffic," he said. "So, very simply, we said, you can only enter the centre with a car if you have permit. If not, then you had to use the ring road to get to other destinations."
Once the scheme was in operation, cyclists and pedestrians suddenly had a lot more space and public transport became more reliable while air quality improved, he explained. "Almost immediately, the numbers cycling increased by 60% and public transport use went up by 12%. Meanwhile, road accidents fell by 35% and there was an 18% drop in NOx emissions."
Before the plan was implemented, there were "many opponents, many insults, people yelling at me and death threats. But the moment it was implemented, the silent majority started congratulating us."
In 2018, a year after the scheme's launch, Watteeuw's Green party gained seats in local elections.
Car ownership in Ghent has fallen from 1.2 per household in 2015, to 1.1 in 2018 and 1 car per household in 2021 while membership of car clubs has increased, Watteeuw said.
In the last four years the number of Ghent residents applying for parking permits has dropped by 6,000. Alongside this, more than 7,500 parking bays have been removed in the city.
Some 34% of journeys in the city are now by bike, said Watteeuw. There is 400km of cycling infrastructure, 14km of cycling streets, 27,000 bike parking spaces and five public covered parking areas comprising 1,700 spaces.
Watteeuw pointed to the findings of a recent survey that asked people living in Ghent if car-free areas have made the city a more pleasant place to live. Of those who responded, 61% of residents across Ghent said 'yes' while 71% of inner city residents said 'yes'.
The survey also revealed that 56% now found the city centre more accessible while 24% found it less accessible.
Asked if their neighbourhood was easily accessible by car, 76% said 'yes' and 11% said 'no'.
Watteeuw concluded: "In the end it's about political will and leadership. If you want to give more space to pedestrians and cyclists the only thing you need are two signs at the beginning and end of the road stopping through traffic - it really is as simple as that."