New Placemaking Matrix will score development quality: an 'indispensable resource', says Gove
Using PAX scores, placemaking will be "elevated overnight" to a material consideration during the planning process
30 June 2023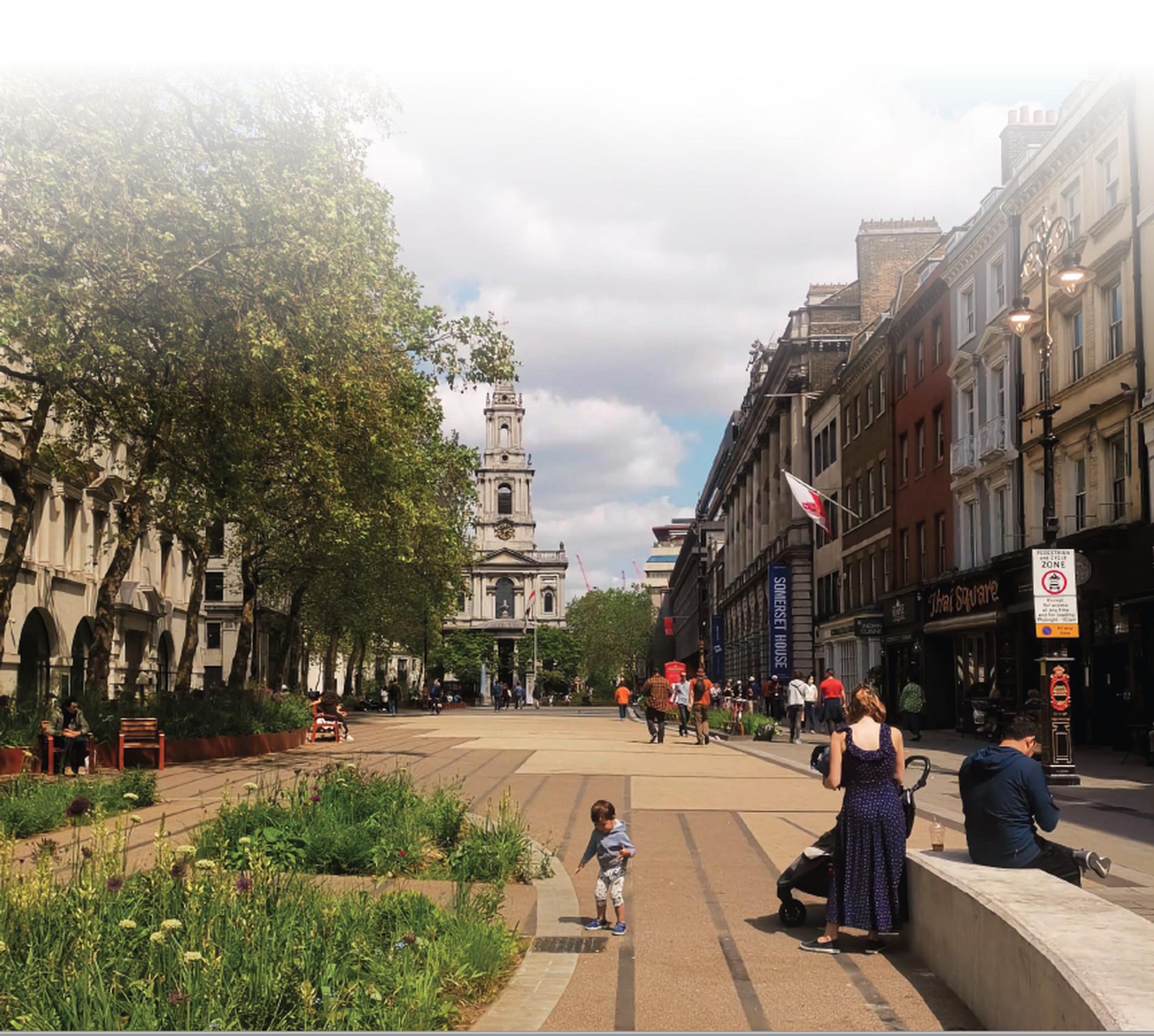 Policy Exchange has developed a ground-breaking new method capable of scoring the placemaking quality of proposed and existing developments. The Placemaking Matrix will seek to identify and collate the placemaking characteristics of any given development and give each one a score, culminating in a final PAX rating that ranges from "Poor" to "Outstanding" and which can be used when determining planning permission.
At present the brutal reality is that placemaking during the planning process is effectively a matter of trust
At present the brutal reality is that placemaking during the planning process is effectively a matter of trust. Even at detailed planning application stage, beyond broad client commitments outlined in the Design and Access Statement, it is difficult to get an exact sense of placemaking quality at this relatively early stage.
Says Michael Gove, Secretary of State for Levelling Up, Housing and Communities: "Effective placemaking is about creating communities. It is about improving the quality of the places in which we live and work and go to visit.
"While a new, well-designed house offers benefits locally, a new, well-designed place is a local and national asset. Making better places, revitalising local economies and rebooting productivity, is at the heart of levelling up.
"And it is because placemaking is crucial to the country's long-term health that Policy Exchange's newly devised Placemaking Matrix promises to be an indispensable resource."

This is why the Living With Beauty report also called for "beautiful placemaking [to] be a legally enshrined aim of the planning system."
By including completion of the process and by making the PAX score one of the grounds considered in the planning process, placemaking will be elevated overnight to a paramount material consideration during the planning process.
The Placemaking Matrix will bring placemaking in line with other UK statutory assessment systems like EPC (Energy Performance Certificate) ratings and OFSTED (Office for Standards in Education, Children's Services and Skills) rankings.
To test the matrix, it has been used on three very different real-life developments in London, Cambridge and Fife in order to generate a score for each one.?
The intention of both the Matrix and the paper is to prompt an uplift in placemaking standards that will ultimately create better places. Also, in delivering greater public confidence in housing quality and thereby helping stem the tide of objections that is so often a disruptive feature of the planning process, the paper hopes to realise the kind of increase in housing supply necessary to address the housing crisis.
Finally, by encouraging residents to engage directly with the placemaking detail of proposed developments, residents can be empowered to play a greater role in forging the future of their own communities.