VertexGIS rolls out digital mapping app
TROmapAp enables local authorities to implement interactive traffic order management
13 April 2023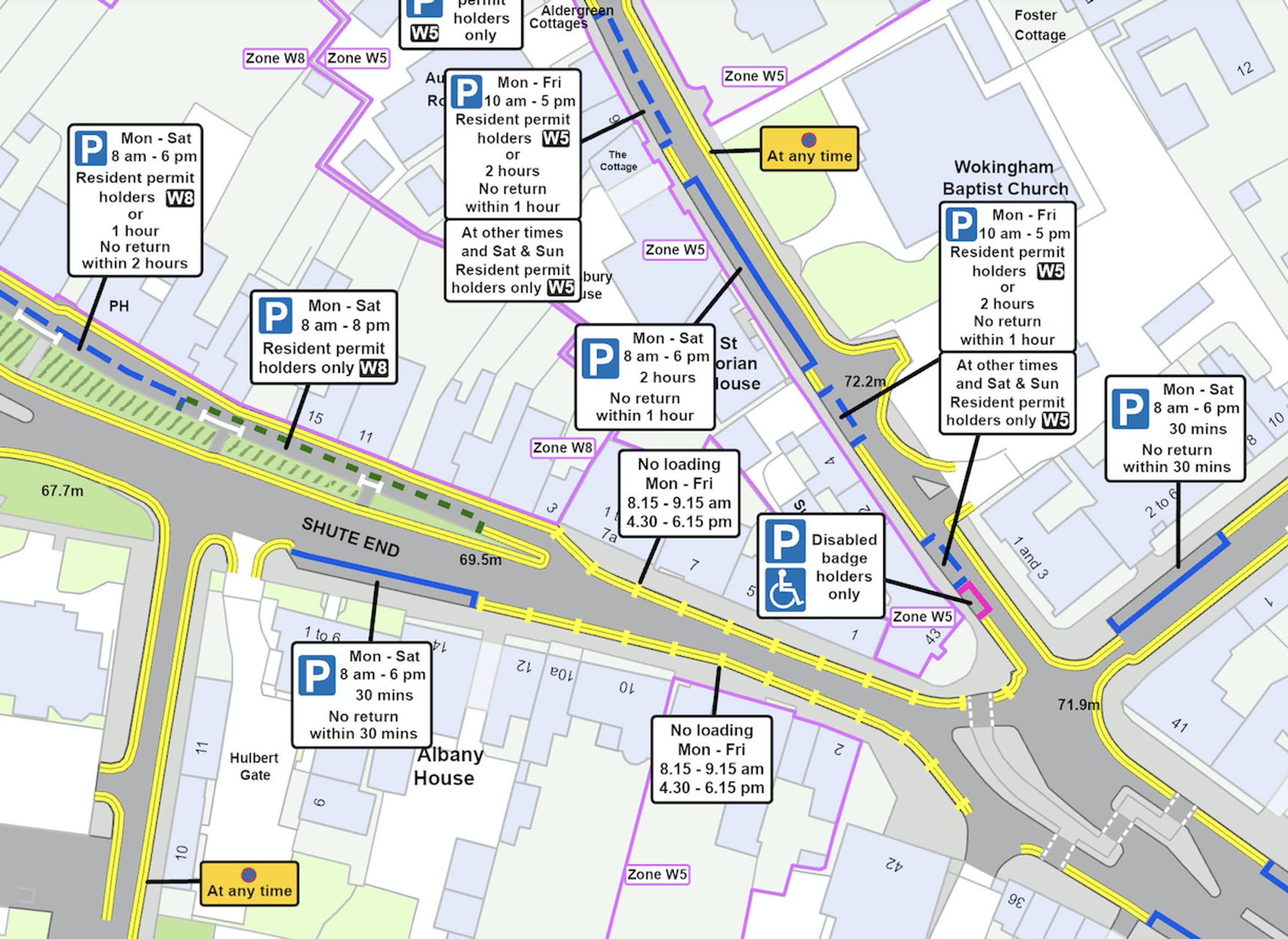 A web-based mapping system is offering local authorities a way to digitise their Traffic Regulation Orders (TROs). The system has been developed by VertexGIS.
The VertexGIS team designed TROmapAp to be used by anyone involved in providing traffic and kerbside data, including engineers, parking enforcement teams and councillors.
The system has been devised to be easy to use by road users, whether they are commercial organisations such as utility companies, members of the general public or the adjudicators at the Traffic Penalty Tribunal (TPT) when assessing appeals against penalty charge notices.
VertexGIS co-founder Jenny Lonergan said: "The app has been developed for local authorities as an alternative to licensing expensive proprietary TRO software and associated training courses currently available. These can cost hundreds of thousands of pounds over a 10-year period, ad infinitum.
"Our goal was threefold. First: to create the app on software that over 70% of UK councils already have, the Esri platform, saving local authorities that substantial TRO software and cloud hosting cost.
"Second: as training is required to use proprietary TRO software, staff turnover, absenteeism or sick leave, can lead to a TRO database not being maintained. Once out-of-date it can be almost impossible for extremely busy engineers to find the time to bring it back up-to-date. A solution would be a high quality mapping service that is more cost efficient than in-house mapping and always available, meaning the possibility of out of date TROs due to staff turnover or absence can be eliminated for good.
"Third: Existing TRO mapping is not always easy for engineers, parking staff, civil enforcement officers or the public to navigate or decipher, with myriad coloured lines, patterned polygons, legends, text boxes and pop ups. An improved TRO app must be as simple for the public to understand as a skilled engineer familiar with their TROs.
"Open a VertexGIS web app and it's clear where the restrictions are within the borough or district boundary, zoom in and the restrictions are labelled with TSRGD sign labels, replicating the signs seen on street. This means you understand immediately what you are looking at."
The new TRO map was first made available online in March 2022 for Basingstoke and Deane Borough Council. Becky Poulter, the council's senior engineer, said: "We work closely with VertexGIS, and continue to use them for consultation drawings and maintaining our map-based order, keeping it completely up to date. This saves time and enables the amendment process to run efficiently."
Since exhibiting at Parkex 2022, VertexGIS reports that TROmapAp has attracted interest from a number of local authorities. In February this year, TROmapAp went live at Wokingham Borough Council.
Geoff Hislop, Wokingham's parking manager, said: "Processing Traffic Regulation Order applications from our community requires a high level of staffing costs, site visits and public engagement.
"Providing digital mapping that is easy to understand and mirrors what's on the ground is the best way to show the public what the restrictions mean. One of the highlights of this system are the sign labels which provide instant clarity.
"Having a consultancy providing our TRO support with digital mapping has improved the service we can offer to the public. Our civil enforcement officers use the mapping to help plan routes and train new officers to ensure they cover all restrictions in their beat. They say it's the best mapping they have ever had and use it all the time. It is helping to develop our parking strategy for the future."
Jenny Lonergan said that VertexGIS is seeking to work in partnership with local authorities, developing solutions that meet their needs. She said: "We offer a package of TRO mapping, surveying, cloud-hosted TRO apps, consultation drawings and all maintenance of TRO data ensuring TROs remain accurate. A Moving Traffic Order map, MTROmapAp, is now available.
"We don't license a software application to councils to use in-house. Our service is to digitise local authorities' traffic regulation orders, make them available for all online and maintain them on an ongoing basis. This is a more cost-effective model by some measure."
Looking ahead, she said: "The government have a desire for all councils to digitise their Traffic Regulation Orders in preparation for connected and autonomous vehicles, to help reduce carbon and improve traffic flow. Our goal is to help councils digitise their TROs in a form that everyone can use and easily understand."
VertexGIS offers a package of traffic regulation order mapping, surveying and consultation drawings as well as maintenance of TRO data.