20mph trials show drivers slowing down with little impact on journey times
22 March 2023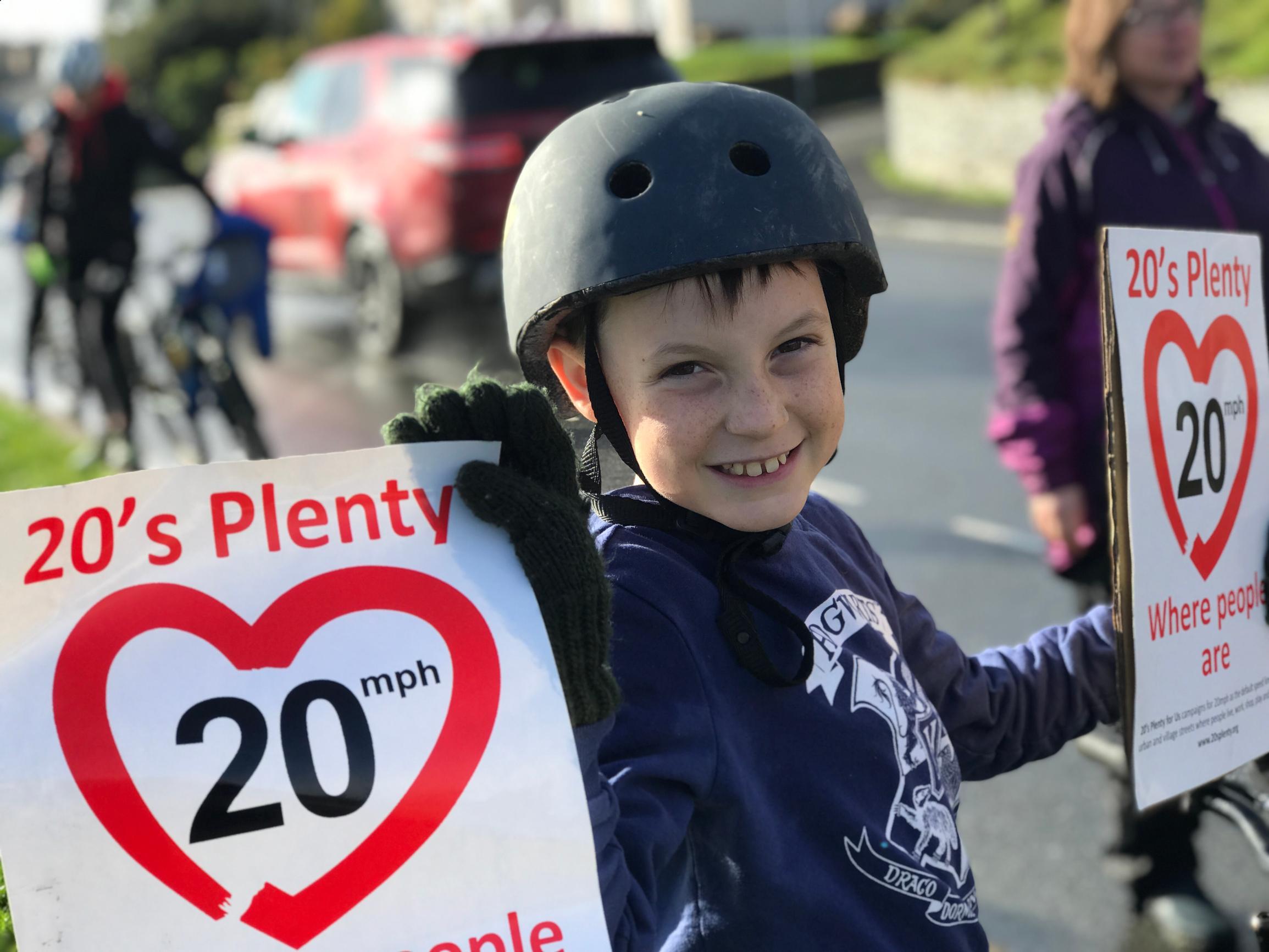 Reducing speed limits from 30mph to 20mph in Wales is having a minimal impact on journey times, reveals new data released by the Welsh Government. An interim report, published on Friday, focuses on eight areas which are trialling the new default 20mph speed limit to be introduced across Wales on 17 September.
Other changes recorded in the trial areas are slower driving speeds and increased levels of walking and cycling. Evidence suggests that reducing the default speed limit from 30mph to 20mph will see a fall in road collisions and serious injury, and more people walking and cycling and improvements to health and wellbeing, said the Welsh Government.
On average, motorists are already driving slower in the first phase areas with an average speed reduction of 3mph recorded across all eight communities, says the report. "Substantial behaviour change" has been observed in St Brides Major and St Dogmaels (two of the first phase areas to be introduced) where the number of people driving at or below 24mph has increased from 23% to 45% and from 54% to 84% respectively.
The move will see Wales become the first UK nation to introduce a lower speed limit on restricted roads, following European countries such as Spain, where 30km/h (18.5mph) is already in place.
Restricted roads include where streetlights are placed no more than 200 yards apart and are usually located in residential and built-up areas with high pedestrian activity.
Findings from other 20mph implementations in the UK show that even small reductions in average speeds across a road network where people live and work can result in substantial reductions in collisions and serious injury, "helping to make communities safer", said the Welsh Government.
The report concluded that in areas where 20mph was introduced there has been more children walking, cycling, and scooting to school.
Using data from Living Streets' Wow walk to school challenge, it reported that schools in 20mph areas have seen a greater increase in active travel journeys (49% to 74%), compared to schools predominantly in 30mph areas (49% to 67%).
Deputy minister for Climate Change, with a responsibility for transport, Lee Waters said: "This latest data is already showing the benefits we can expect to see across Wales thanks to the bold move we are taking to lower the default speed limits later this year.
"Decisions like this can be unpopular and we know that change is never easy, however, evidence from around the world is clear – reducing speed limits save lives.
Rod King MBE, founder and director of 20's Plenty For Us, told LTT: "The Welsh Government has been working since 2019 on developing the best way to deliver a 20mph limit to places where motors mix with pedestrians and cyclists.
"Crucially, it recognised that the national 30mph default limit was no longer fit to meet the needs of today's communities. Setting a 20mph national urban/village limit with exceptions decided locally is smart, pragmatic and cost effective. This report on the pilot areas shows how community-wide 20mph is already delivering transformational change and this is expected to be further enhanced once it becomes the national norm."