Local roads repair backlog now amounts to £14bn, reports ALARM survey
Annual Local Authority Road Maintenance (ALARM) survey highlights worsening carriageway conditions.
21 March 2023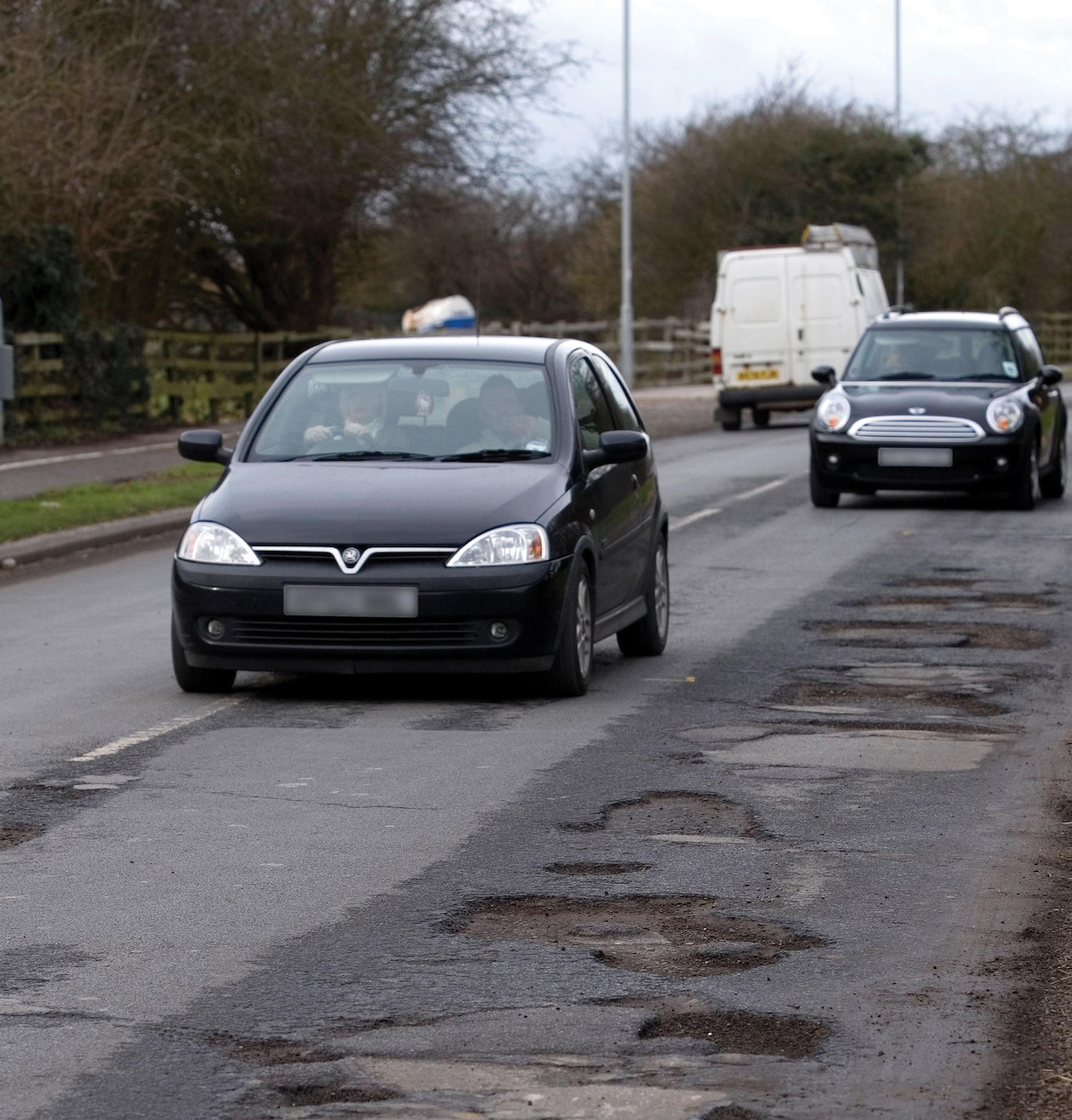 Local authority highway teams in England and Wales only received around two-thirds of what they needed to stop our local roads from further deterioration, says a new survey.
The Annual Local Authority Road Maintenance (ALARM) survey, produced by the Asphalt Industry Alliance (AIA), estimates that more than £14bn is now needed to fix the backlog of carriageway repairs.
Despite a recent annual increase of £200m in overall highway maintenance budgets, ALARM suggests that less is being spent on the carriageway itself and rising costs due to inflationary pressures mean engineers have reported being forced to postpone or cancel road schemes to make savings.
The survey data shows that in the last year, the gap between what local authorities received and what they said they would have needed to keep roads to their own target conditions and prevent further decline is now £1.30bn – a rise of more than 20% on last year's figure and the highest amount reported in 28 years of successive ALARM surveys.
The cost of fixing the backlog of carriageway repairs is reported to have increased by a further 11% on last year's record figure to a new high of £14.02bn – the equivalent of £68,000 per mile of local road in England and Wales. The backlog describes the amount that would be needed – as a one-off catch-up cost – to bring the network up to condition that would allow it to be managed cost effectively and sustainably going forward as part of a proactive asset management approach.
The AIA represents the companies producing the raw materials used in asphalt for roads construction and repair. Rick Green, AIA's chair, said: "Highway engineers can only do so much with the resources they are given and should be applauded for the steps they take to keep roads safe.
"Potholes and the condition of our local roads remain key issues for the public and the Chancellor went someway to recognising this in his Spring Budget. But the additional £200m one-off payment for local roads in England, while welcome, is just not enough. It represents around 20% of the average shortfall in English local authorities' annual budgets and will do little to improve overall structural conditions and stem further decline.
"We all appreciate that there are difficult choices to make with demands and pressures on the public purse coming from every area, but not investing in local road maintenance only leads to worsening conditions, which impact on other locally provided public services, a rising bill to fix the problem and more road user complaints."
This year's ALARM survey received a record number of responses from 75% of local authorities in England and Wales. It reports local road funding and conditions based on information provided directly by those responsible for its maintenance.
The findings of ALARM 2023, which relate to the 2022/23 financial year, show that in England and Wales:
Local authorities would have needed an average of an extra £7.7m each last year just to reach their own target road conditions.
It would now cost £14.02bn to tackle the backlog and bring the network up to a standard from which it can be maintained efficiently and cost effectively going forward.
While half (51%) of local roads are reported to be in good structural condition, the remainder, more than 100,000 miles, could, without appropriate maintenance measures, continue to deteriorate to the point of needing to be rebuilt within the next 15 years.
18% of the network (almost 37,000 miles) is already assessed as having less than 5 years' structural life remaining. One pothole is filled the equivalent of every 22 seconds.?Roads are only resurfaced on average once every 116 years.
Rick Green added: "To really improve conditions and create a safe, resilient and sustainable network, what's needed is a longer-term funding horizon from central government with more highway budget ring-fencing. This would help local authority engineers to plan effectively and implement more efficient works to protect and enhance the resilience of the local road network."
The ALARM survey 2023 was completed by 75% of authorities responsible for roads in England, London and Wales and was carried out between December 2022 and February 2023. The 2023 ALARM survey's findings relate to roads maintained by local authorities only and therefore excludes those forming the Strategic Road Network (SRN), which is managed by National Highways.
Responses
Local Government Association (LGA) transport spokesperson Cllr David Renard: "Councils work tirelessly to repair our local roads, which are the bedrock of our economy – vital for businesses and for ordinary people going about their day-to-day lives. It is therefore alarming that, due to soaring inflation and historic funding cuts, councils' repair backlog has grown and this has become increasingly challenging to tackle.
"To improve the condition of our roads, the government should provide a funding increase for councils, including meeting new inflationary pressures. This would help councils focus on long-term investment in existing roads, delivering preventative maintenance and reducing the occurrence of potholes in the first place, which are more expensive to repair."
RAC's head of roads policy Nicholas Lyes said: "These findings make for terrible reading and will come as no surprise to anyone who is forced to endure our pothole-plagued roads on a daily basis. It's incredible that council funding is now so inadequate that almost one-in-five roads have under five years' structural life left. This means the gap between the money councils have and what they need is widening – with road users ultimately left suffering.
"We've long campaigned for a more sustainable form of funding that allows councils to replace roads that are at the end of their useful lives. Sadly, everyone but the government appears to recognise this. This is why the government's eternal emphasis on filling potholes is so frustrating as it's simply treating the symptoms, and not dealing with the root cause. As a nation so dependent on road transport, we must not let this go on."
AA head of roads policy Jack Cousens said: "The condition of some of our roads is an international embarrassment and it needs a concerted effort and investment to halt the decline. Half of councils have already cut back spending on road maintenance. Astonishingly it now takes more than 100 years to fully resurface the streets and the cash needed to salvage the infrastructure has spiralled to the extreme. National and local politicians have failed to look after their biggest and most important asset for years.
"Years of sticking plaster solutions haven't solved the problem, so it's now time for serious investment and serious action. Coroners' Prevention of future deaths reports in September and October show yet more cyclist deaths due to potholes. The dangerous state of some pavements is also a disgrace at a time when we are encouraging more people to walk."
British Cycling's policy manager Nick Chamberlin said: "Local and rural roads need desperate attention, the government continues to kick the can down the road and now the repair bill is growing out of control. Potholes and poor road surfaces are a problem that all road users can unite on, but they are particularly dangerous for people who cycle. The problem demands a proper long term funding solution. We support the AIA in its annual call, in support of local councils up and down the country, to have our local and rural roads made a national priority for investment."
The Local Council Roads Innovation Group (LCRIG) government and strategy director Paula Claytonsmith said: "The findings from this year's ALARM survey continue to lay bare the enormity of the challenge facing councils and the deterioration of their networks. A backlog that continues to increase is a cause of concern not just to councils, but also to the long-term public purse.
"As an industry, we know that just 'reacting' to deterioration as a result of limited budgets does not have the same effect as long-term investment and long-term asset management, which both provide a better return on investment.
"Unless councils receive more funding, we risk as a nation damaging local economies where 100% of all journeys start. In addition to this, as our long-term weather patterns start to change, the impact of weather and climatic changes on our networks will place even further pressure on our crumbling roads, which will affect all users of our infrastructure, whether this is motorized or self-propelled forms. If we are to see greater adoption of active travel and sustainable transport modes, a network that encourages this will be required.
"It is for all these reasons that LCRIG will work passionately and tirelessly to support councils, the supply chain and all those who play a part in our road networks for a safer, well-maintained, and accessible network."
Institute of Highways Engineers (IHE) chief executive Steve Spender said: "The Institute of Highway Engineers is once again pleased to support the ALARM survey 2023 produced by the Asphalt Industry Alliance.
"With a 75% response rate the report clearly identifies the real challenges that local highway engineers face maintaining a deteriorating network with reduced budgets whilst facing the severe challenges of inflation. It clearly highlights the real need for a longer-term funding plan from central government to help prevent further deterioration of our local road network."