IKEA gives green light to solar-powered cargo bike deliveries
11 January 2023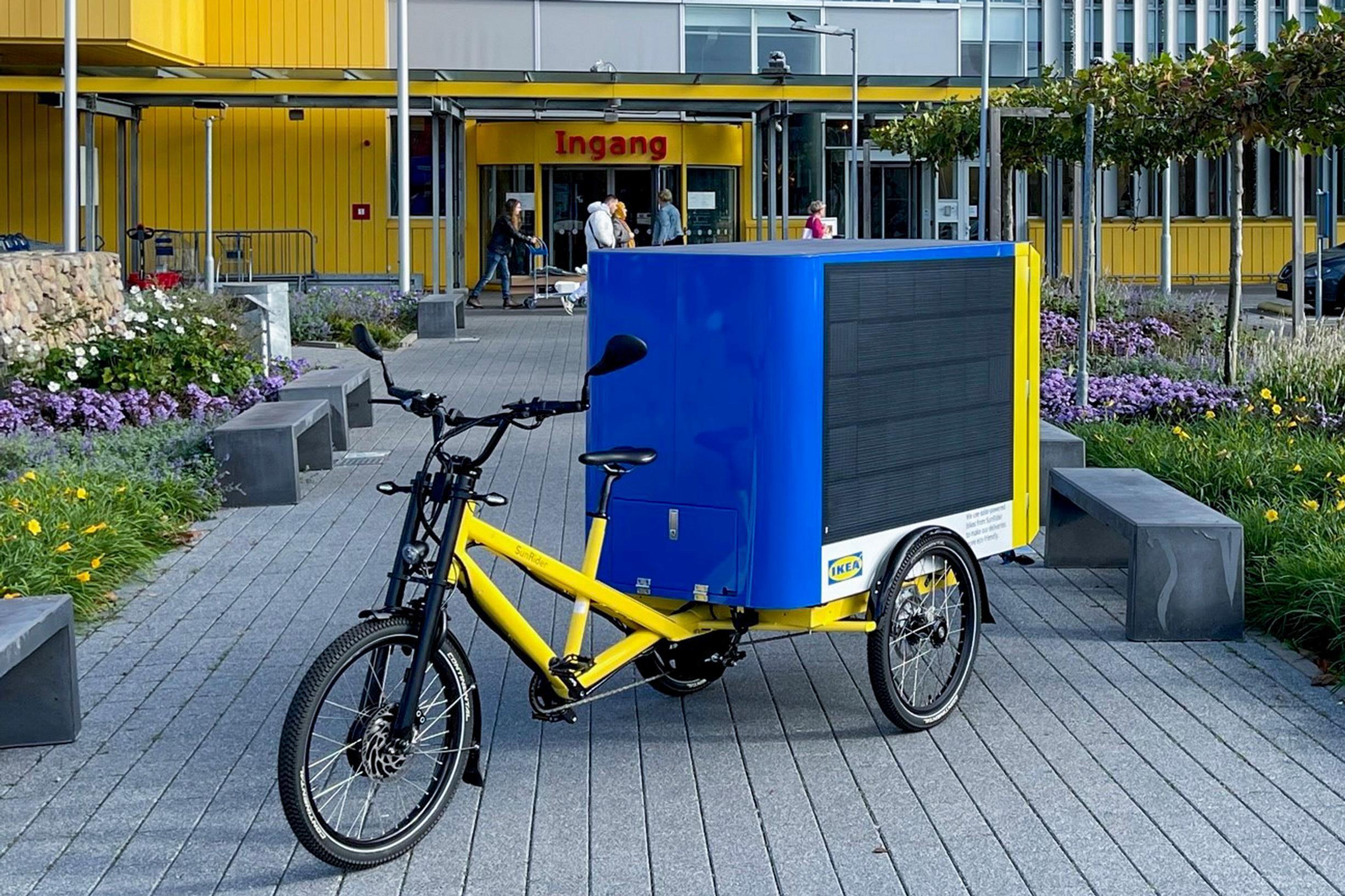 Home furnishing giant IKEA is set to start delivering items by solar- powered cargo bike from its stores around the world as part of its pledge to make last-mile services sustainable and cost effective.
During the last year, the IKEA store in Delft, The Netherlands, ran a pilot using a solar-powered cargo bike for delivering products to its customers within the city centre around the store. After evaluating the pilot, the worldwide IKEA franchisor (Inter IKEA Systems B.V.) is now offering its retailers around the world the option of using cargo bikes for deliveries. The pilot involved the use of the SunRider cargo bike, which is solar charged via panels built into the rear cargo box. The panels provide an average of 65-70 per cent of the charge needed for daily deliveries and up to 100 per cent on sunny days, according to IKEA.
"This Sunrider bike can accommodate roughly 90 per cent of the IKEA product range and emits 98 per cent less CO2 than modern diesel vans," said Helene Davidsson, sustainability manager, Inter IKEA Systems B.V. "For IKEA, it's important to explore new ways to improve the service offer for the customers, both from a more sustainable, affordable and accessible perspective. The solar- powered cargo bike does all that."
The endorsement of cargo bikes follows the growing use by IKEA retailers of use electric trucks for home delivery services.
"We want to meet more people, and many of our future customers will live in cities with limited access to transportation," said Davidsson. "This challenge provides a great opportunity to explore new ways of making our products available. The solar-powered cargo bike will be a valuable addition to last- mile service, as it offers a quiet, emission-free alternative that can also bypass traffic congestion."
IKEA is made up of 12 different groups of companies that operate under franchise agreements with Inter IKEA Systems B.V.
Find out more about the growing popularity of cargo bike deliveries at the 'Planning for a cargo bike business boost' webinar, organised by Landor LINKS, taking place on 24 January.