Aftercare is an integral part of EV charger installations
Graham Rowlands of Devitech discusses the importance of aftercare when delivering an (EV) electric vehicle charger installation
01 December 2022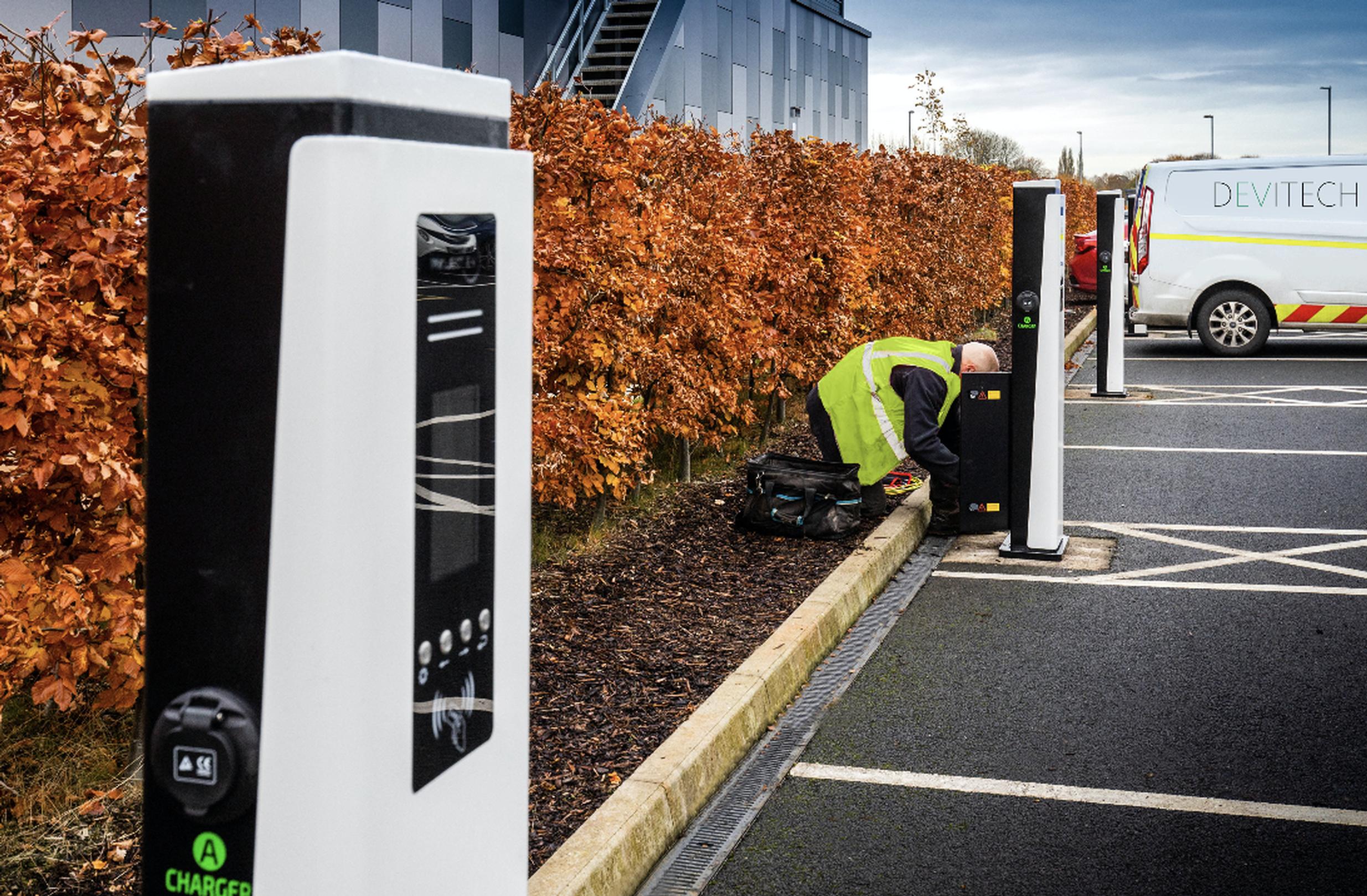 Why is EV charger aftercare so important? Most EV chargers are extremely reliable, but, like all types of electrical equipment, they can develop faults. Whether you have a single charger or seven, it can be difficult to know what to do when something goes wrong. And that's why providing aftercare should be considered an integral part of delivering an EV charger installation, not an optional extra.
Installation is only the first step in a working relationship. The EV charger installation market doesn't have a good reputation when it comes to aftercare and post-installation support. In most cases, any issues raised are categorised under 'product warranty', and installers then instruct clients to go through the tedious task of dealing with the manufacturer directly to deal with the problem.
The core reason for installing EV chargepoints is to provide a faultless service to clients, staff and visitors with minimal disruptions. Installation is only the first step in your working relationship with an EV charger installer.
Using an intelligent back-office system to monitor your EV chargers. For businesses looking to electrify their fleet, it goes without saying that an integrated, intelligent back-office management system plays a crucial role in controlling a location's charging infrastructure.
For example, Devitech uses Fuuse, a modular EV charging platform that allows you to take charge of your EV chargers. This system allows the Devitech team to monitor and maintain clients' EV chargers. If something is not working quite right, Fuuse gives clients the troubleshooting tools they need to get their EV charger back up and running.
Depending on the severity of the issue, clients can either fix the issue in-house using Fuuse's troubleshooting support or send a Devitech specialist to the site.
Graham Rowlands is managing director of Devitech, an EV charger installation and support company