Views sought on cycle-rail travel to inform new guidance
14 December 2022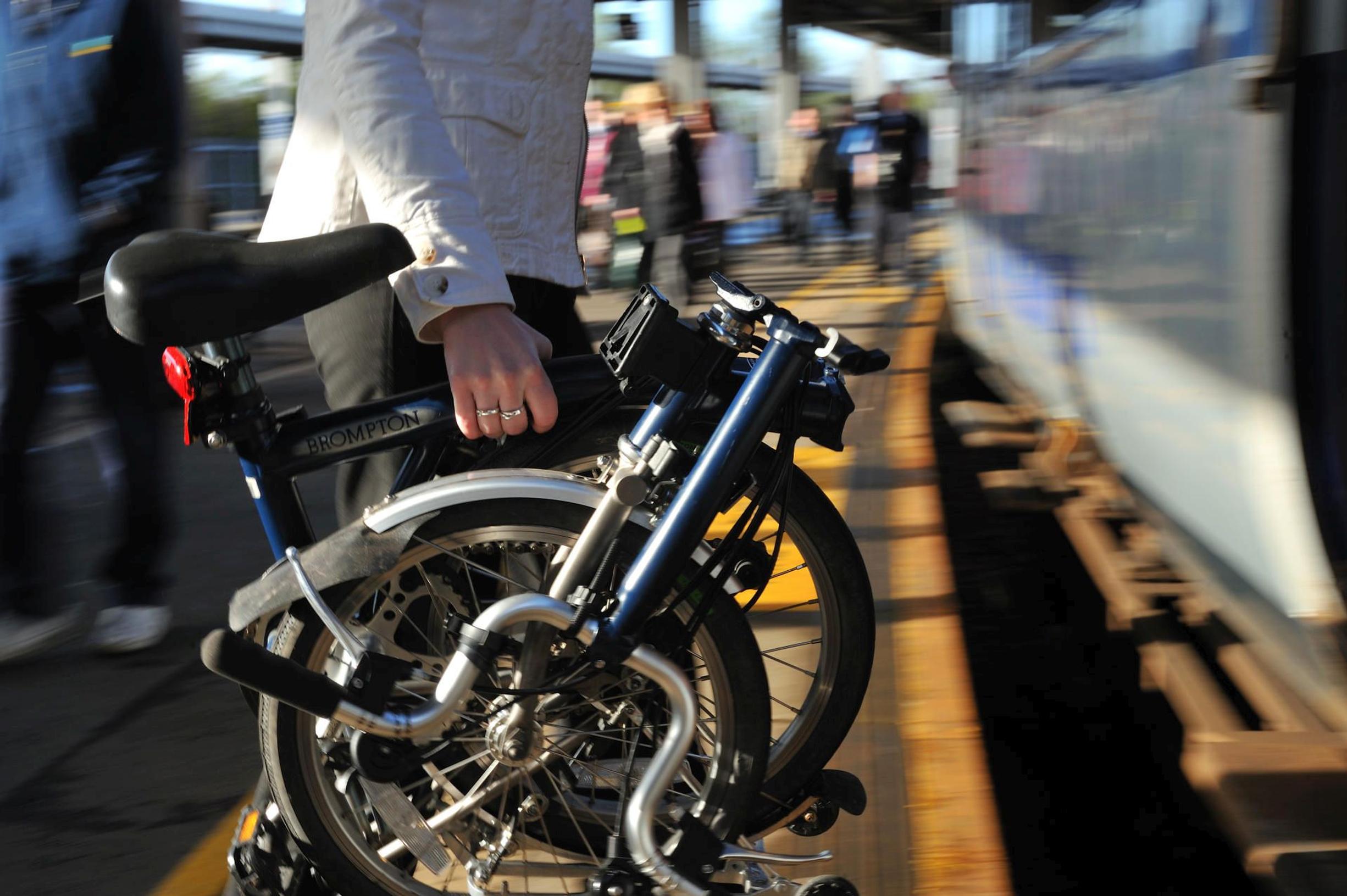 Work has started on developing new guidance to improve the experiences of people who want to combine cycling and rail travel in their journeys. This will replace existing guidance, which was published in 2016.
The Cycle Rail Working Group, supported by Active Travel England, Great British Railways and Sustrans, is seeking feedback from the public via an online survey.
David Hibbs, cycle rail programme manager at Sustrans, said: "It's high time this guidance was updated because the world has moved on since 2016, but if we're to make any improvements, we must listen to what people want. The crucial question is really: 'What would encourage you to cycle to the station?' as we want to help people leave their cars at home to make local journeys through active means, such as walking, wheeling and of course cycling."
The Sustrans Walking and Cycling Index (2021) found that 64% of people across the UK would like improved cycling infrastructure that better links with public transport, such as secure cycle parking at train stations.
Dean Pettitt, social and commercial development manager at South Western Railway, said: "Rail travel is one of the most environmentally friendly mass transport options and the industry is always keen to find ways to encourage travellers to use sustainable methods of travel wherever possible.
"The feedback from this survey will help the industry discover new ways to achieve this aim."
Silka Kennedy-Todd, active travel lead at Great British Railways Transition Team, said: "Cycling and rail should be the perfect combination to help us all keep New Year resolutions. But we know facilities at stations and on trains often fall short of what is needed to support travel by bike.
"Please help the railway to help you keep future New Year's resolutions by taking five minutes to tell us what we need to do better."
The survey is live now and will close at 9am on 9 January. The new guidance is due to be published in March 2023.