Automated driving: Digital divides are opening up
Thatcham Research's Trust in Automation project reveals US and UK motorists' behavioural quirks and how the idea of taking back control spooks older drivers
30 November 2022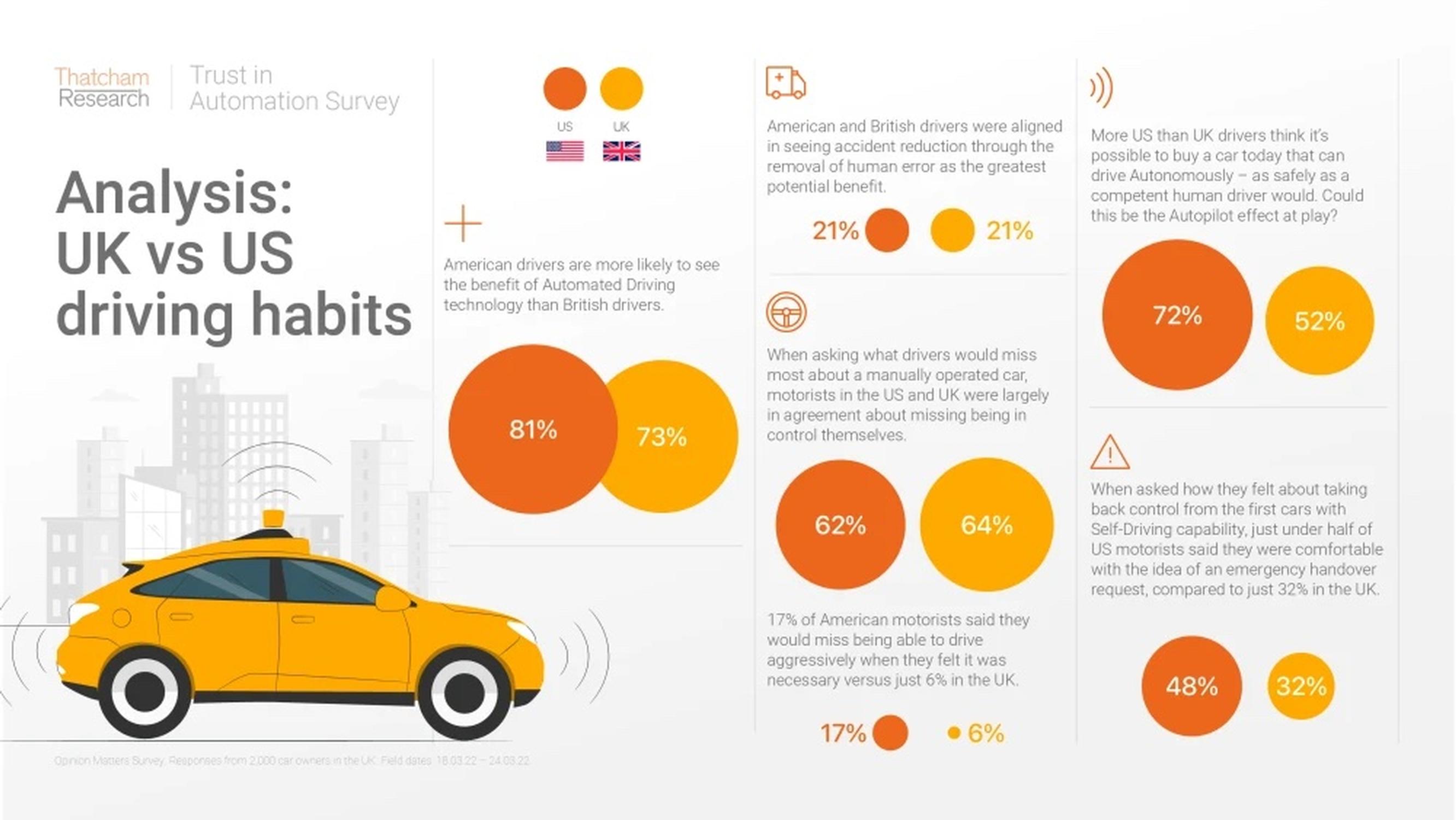 US drivers are more open to Automation than UK counterparts, says Thatcham Research, which is revealing further insights from its Trust in Automation study.
The poll of 2,000 motorists in the US and 2,000 in the UK has uncovered a significant disconnect between attitudes and behaviours on either side of the Atlantic.
Differences between the US and UK
American drivers are more likely to a see a benefit to self-driving or autonomous technology than British drivers: 81% versus 73% respectively....
+88% more
Subscribe today to read this article in full...