Welsh Government defends 20mph communications after council criticism
15 November 2022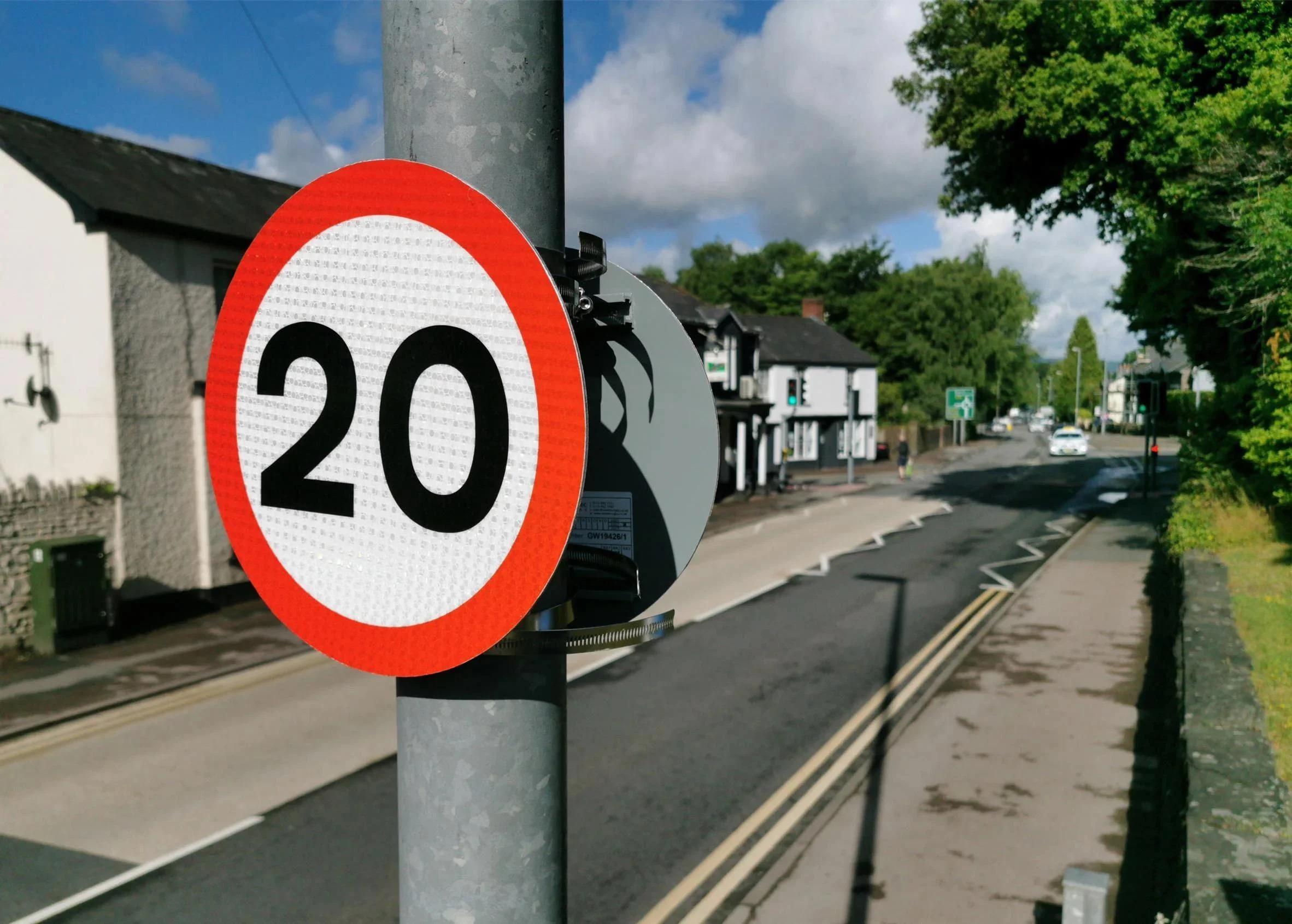 The Welsh Government has defended its communications with local government on the 20mph default limit after the leadership of one council claimed the limit lacked an evidence base.
The speed limit on restricted roads in built-up areas will be 20mph by default from September. However, the extent of 20mph coverage depends on local authorities, which will determine which roads will be excepted so that the existing speed limits remain in place.
Last week, the government issued new guidance on the process for excepting roads. This provides a tool to help apply reasoning for making exceptions while taking into account local factors. The government hopes the guidance will ensure a consistent approach is taken across Wales.
The government also launched an online map of Wales to show excepted roads. This will be updated as highway authorities go through the consultation process.
Less than a year before the default limit is changed, Wrexham Council's Independent leader Mark Pritchard said it was "sheer madness" to change the limit at this extremely difficult time for local authorities. The money should go into public services, he said, and the 20mph default limit was an experiment which had "no evidence base".
Deputy leader David A Bithell, also an Independent, said that the authority supported the 20mph default limit but such projects should be put on hold during the cost of living crisis.
The government has presented evidence on the benefits of 20mph on numerous occasions, before and after the Senedd voted to back the lower default limit in July. In September it published details of "seven things you might not know" about 20mph limits.
The government estimates that implementation will cost £32.4m, not all of which relates to local authorities. It has also said it will cover local authorities' expenditure.
LTT asked the government whether the Wrexham leaders' views showed that the aims and methodology had still not reached key decision makers, and whether the government accepted that if councils enter the 20mph exemptions process with the mindset exhibited by the Wrexham leaders, a large proportion of residential roads would be exempted and the policy would not deliver the desired benefits.
A government spokesman responded: "We engaged extensively with stakeholders including council leaders, portfolio members and local authority officials throughout the process of developing the first phase of 20mph areas."
The government has issued communication toolkits to support public engagement. It has worked with local authorities to draw lessons from the 20mph pilots and looked again at the approach for exceptions, resulting in a review of the criteria and revised technical and procedural guidance.
The latest Welsh survey conducted by Beaufort Research found that almost two-thirds of people surveyed said they would support a 20mph speed limit where they lived.