Disabled Motoring UK at 100
Heidi Turner looks back a century of campaigning to make driving accessible to all, and forward at arguments still to be made
14 November 2022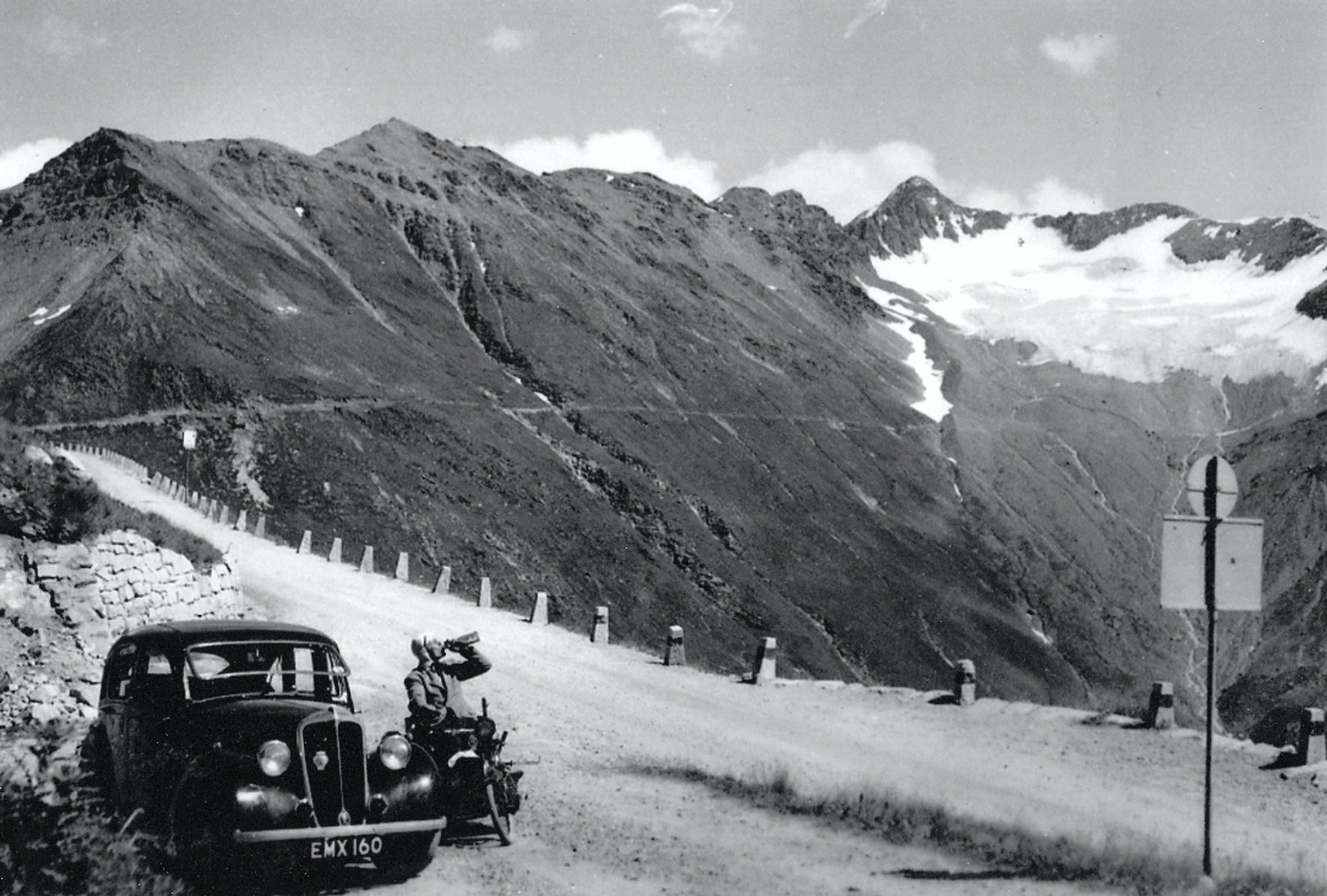 Disabled Motoring UK is celebrating its centenary, marking 100 years of supporting and campaigning on behalf of disabled motorists.
Disabled Motoring UK is the product of the merger of two charities, Disabled Drivers Motor Club (DDMC) and Disabled Drivers Association (DDA). The first of which, DDMC, formed in 1922 when a group of First World War veterans came together whilst they were having artificial limbs fitted at St. Mary's Hospital in Roehampton. This era predated the NHS and social services and there was a real prejudice at the time towards disabled drivers with many believing that disabled people should not be allowed to drive at all.
DDMC was instrumental in the 1930s in campaigning on this issue and they did win the right for disabled people to hold a driving licence. One of DDMC's main activities was to provide information on suitable cars, adaptions, insurance, driving tuition and petrol allowance.
In the years that followed WWII there was a push in the UK to help injured ex-servicemen and disabled people to become more mobile and thus achieve a degree of independence. Invalid trikes were leased to applicants by the Department of Health.
Having contracted polio and becoming paralysed from the waist down while serving in the Royal Navy in 1945, OA (Denny) Denly was issued with a petrol powered Argson tricycle. In June 1947 he crossed the Swiss Alps on it, and in August the same year listeners to the BBC Home Service were enthralled by the broadcast about his extraordinary expedition. Following this attention the Invalid Tricycle Association was formed in 1948. This later became the Disabled Drivers Association when Trikes were phased out and replaced by 'the mini' and, later, Motability.
The two organisations continued to campaign separately and the golden years of campaigning for both organisations where the 1970s. In these years the Orange Badge (which we know today as the Blue Badge) was created and Mobility Allowance, which led to Motability, was introduced. Merger was talked about for many years and in 2005 they did, the two organisations became Mobilise which was later rebranded in 2011 and is the charity we know today, Disabled Motoring UK.
With the death on Denny Denly in 2010 it was decided to replicate this epic journey of 1947 both a memorial to the man and raise awareness with central government of the issues affecting disabled motorists. The Alps Challenge was successfully achieved, but only with the cooperation of individuals, corporate bodies, and the army!
DMUK's prolific campaigning track record has seen the creation of the Blue Badge, Mobility benefits, Motabilty, VED and VAT exemptions, and congestions charging exemptions. DMUK continues to campaign with an emphasis on proper enforcement of the Blue Badge scheme, disabled parking standards and, mostly recently, the switch over to electric vehicles and clean air zones. As well as campaigning the charity had a rich history of providing support and information to its members and the public on mobility issues which it still does today.
In our centenary year we look to the future and know that over the past 100 years so many advancements have been made for disabled people, but we know there is still lots more to be done. DMUK has faced a severe lack of funding in recent times and we do hope that the charity will be able to continue into the next 100 years to come.
Currently the biggest challenge facing disabled motorists is the switch over to electric vehicles. From 2030 the new sale of petrol and diesel vehicle will be banned, and disabled people will not be exempt. There are huge obstacles to overcome which include, suitable vehicle choice, independent use of charging equipment and the lack of accessible public charging infrastructure. DMUK is committed to help solving these issues so that disabled motorists can make the switch, but there is a real danger, due to finances, that the charity won't exist to see this switch over. It is vitally important that the charity continues to operate as it is now the only organisation left advocating for disabled motorists.
This only way we can continue to do this vital campaigning work is with the support of disabled people. We need your help, become a member of DMUK and support our campaigning work. It costs just £2.50 per month. Full members receive a monthly magazine, access to our information service and discounts on variety of goods and services.
We also accept support from businesses through our corporate membership scheme. For more details please contact Disabled Motoring UK.
Heidi Turner is campaigns and communications director of Disabled Motoring UK