WPS: Driver of change
Richard Boultbee heralds a new beginning for WPS UK
10 October 2022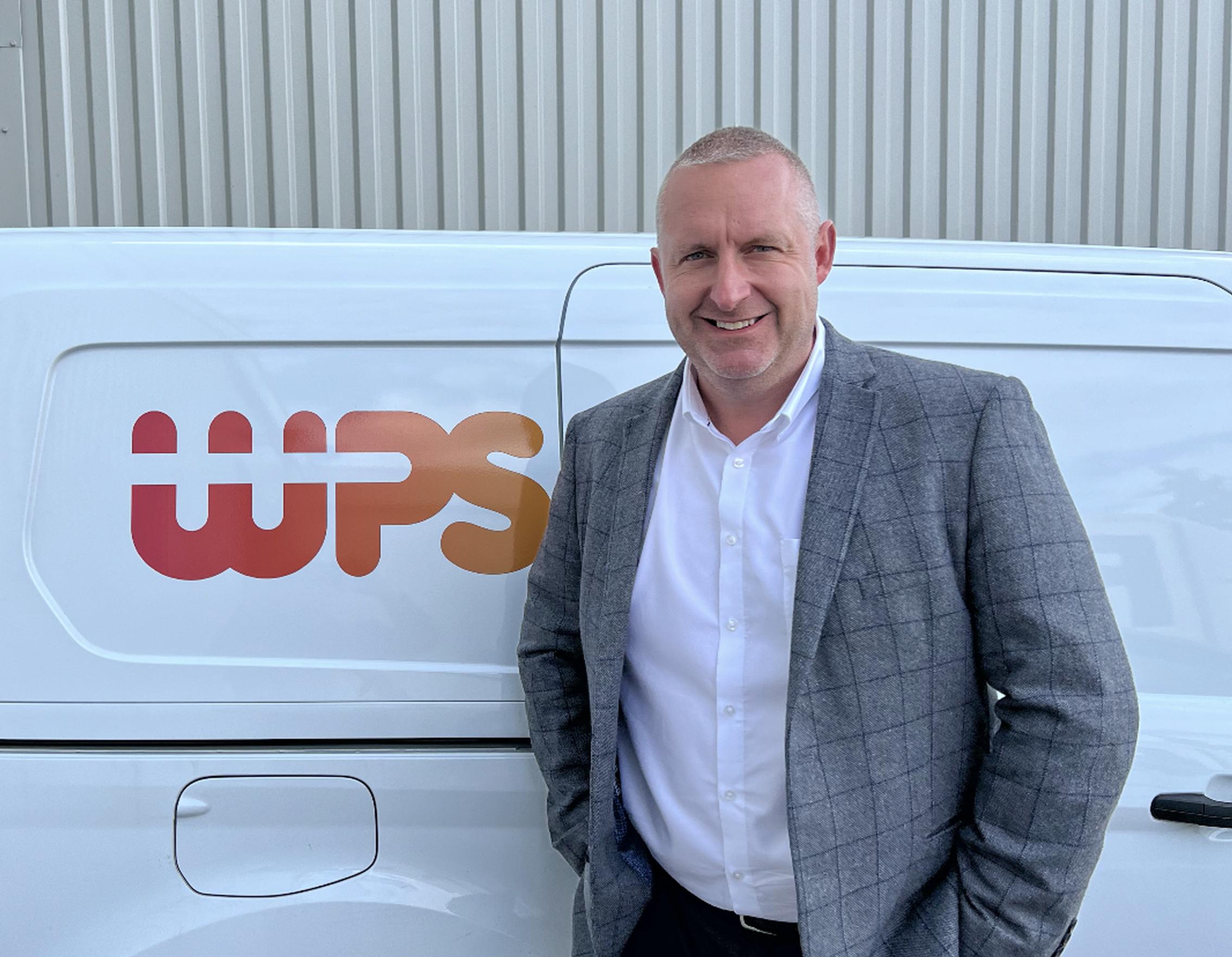 ADVERTISING FEATURE
As the first supplier to replace traditional magnetic stripe cards with barcode technology, WPS Parking Solutions has often been at the forefront of key changes in the parking industry. WPS UK continues to strengthen its position in the market with the appointment of Richard Boultbee as Managing Director, who is looking to continue to drive the business forward.
WPS Parking Solutions are specialists in innovative cloud-based automated parking solutions. Since its inception in 1985, WPS has grown into an international organisation employing more than 350 professionals. The company operates in the Netherlands, Belgium, United States, Canada, Brazil and in the United Kingdom.
With the appointment of Richard Boultbee as Managing Director of WPS UK, a fresh approach is sweeping through Swindon, where the UK business is headquartered. With over 20 years' experience under his belt, Richard is no stranger to the parking industry. Having held executive management positions within several parking-related companies – as both supplier and customer, in both public and private realms – Richard has extensive experience in parking management technologies.
Richard is also Chairman of the Yorkshire and Humberside region at the BPA, and is part of the Technology, Innovation and Research Board and Public Affairs Board for the trade association.
Throughout his career, he has been customer focussed and a driver of modernisation and change. In 2017, Richard started a tech company from scratch in the parking industry and turned it into an awarding-winning, high-growth enterprise.
At WPS, Richard will play a pivotal role in continuing to grow the WPS brand and range of technology solutions within the UK. Richard says he is delighted to be joining WPS UK at this exciting time: "We continue to thrive after the throes of a pandemic and I plan to demonstrate we are more customer focussed than ever, with our new open and adaptive approach to parking. We are proud to be the first parking solutions provider to embrace the wider parking industry and to be leading on the integration with the National Parking Platform (NPP). We already have live integrations with JustPark and ZatPark, and this list will continue to grow rapidly."
WPS' refreshing take on parking: open & adaptive
Back in March, WPS introduced an exciting new platform that brings together complimentary solutions to its central offering using both its own, third-party applications and operator services to deliver a seamless parking solution.
Richard explains: "It is vital to emphasise modern parking is no longer just about the destination. Parking is a customer-led journey and WPS seeks to make that journey as smooth as possible. We want to provide parking operators with the technology to provide their customers with the experience they choose. If their choice is to pay for parking via their favourite app, our solutions will facilitate that journey in real-time and in a frictionless manner. Our ultimate goal: enabling the perfect motorist experience through providing parking solutions that not only facilitate, but also enrich every type of customer journey.''
The WPS Parking Platform connects today's parking customers to the mobility services and solutions of tomorrow. At the core of this Platform is the parking management system – ParkID. This cloud-based solution is easy to use, with KPI data focussed on our customers' needs. Richard explains: ''By operating in a cloud-environment and using the latest web technologies, we ensure our products and services are updated regularly. This is how modern technology is managed globally and this practice saves our customers time, adds convenience and reduces costs."
The Parking Platform is supplemented by the WPS Marketplace; offering new and innovative applications from an ever-growing number of partners that can be deployed quickly and easily.
The WPS Platform is also hardware interoperable. The ParkID parking management system either runs on our ParkAdvance equipment or on complimentary third-party equipment, using ParkID Connect. Richard adds: "Our first third party hardware supplier has recently been added to the
WPS Marketplace: Prestop, an international manufacturer of premium kiosks.''
Widely embracing integrations with partners
One look at the WPS Marketplace shows the company has integrations with a plethora of suppliers in the areas of hospitality, loyalty, payments, permits, reporting, reservations and wayfinding.
Richard elaborates: "The WPS Platform is evolving into an enabler for mobility, supporting an ever-growing number of varied customer journeys. We are very proud to have integrations with JustPark, and ZatPark, and with RingGo just about to go live. We are keen that all leading providers of parking payment technology and parking enforcement management software can deliver services through our technology. Furthermore, we offer our own parking payment functionality through the WPS Pay App.
The National Parking Platform (NPP) is a publicly-owned, national facility funded by the Department for Transport that enables Parking Operators (public and private) to communicate digitally via APDS protocols with Service Providers. "Our NPP membership means our customers (the operator) are able to provide their end-users choice and freedom on how to pay for parking. Whether that is localised using WPS equipment on site, or through other apps. The NPP is currently in its pilot phase with Manchester City Council, but many other Local Authorities are registering interest or have chosen to be part of the next phase.
As a technology provider, if you are on the Platform – most of the key players are – it means end-users will be able to choose how to pay for their parking through the app of their choice.
"It again, goes to show, when customers opt for a solution from WPS, they can be confident they have chosen a parking solutions provider who is front and centre of market developments, is flexible, and forms partnerships with pioneers in the industry. We have already established sound partnerships and are continuously on
the look-out to work together with mobility and operator software and hardware solutions providers that can add value to the customer journey."

Supporting a vast variety of parking concepts
"Our solutions are designed to bring maximum benefits to owners/operators and customers alike, centred around operational efficiency, integration capabilities, and the perfect user experience.
"Our permit ticket system, for instance, is very flexible and primarily businesses in the health sector attach great value to this. Employees, regular visitors or patients that receive ongoing treatment must have access to simple and appropriate parking rates and permits, and the parameters that we can add to that are unlimited. Also allowing people to pay for those permits at the machines, rather than via a deduction from their salary, is a useful flexibility that comes as standard in our solution, so there are no hidden costs.
"We provide ticketed parking, ticket-less and barrier-less parking, as well as loyalty schemes and validations.
"Our ParkAdvance terminals have clean and easy-to-use interfaces, that are both robust and reliable and, uniquely in the market, include a sleek 24-inch touchscreen. This allows tremendous opportunity for customisation in terms of colours and customer branding."
Setting the organisation up for success
When asked what Richard is most looking forward to tackling, the answer is simple: "I am looking forward to cementing WPS as a leading parking technology company in the UK. I want us to be customer focussed in both product and after sales service. We are going to continue to modernise our approach. We have already got the technology to be able to provide customers a great solution, we just need to realise its potential. Having been a customer, customer service is incredibly important to me. We have recently invested in a new modernised customer service system that will allow our clients to see the increased levels of service.
"We believe our strength not only lies in our products, but also in the after-sales service. To be able to offer our customers faster response times because we've got efficient systems that can help us do that will be a game changer. What I found successful in the past is to ensure we combine both product, after-sales service and sensible pricing into one complete experience. Now that I have joined WPS UK, I will see to it that we will take it to that next level.
"I am very fortunate to work with a team of passionate people who fully support these ambitions. We have team members who have seen WPS grow from its infancy to what it is now, and really want to continue to make WPS a success. I am keen to provide them with all the tools necessary for further success, because they deserve it. Our field service engineers often go above and beyond the call of duty to provide the best service, and that's great to witness. Together we start our journey into a new era in parking, an era where I have no doubt the company is bound to prosper."