Lorry parking shortfall worsens in face of rising demand
05 October 2022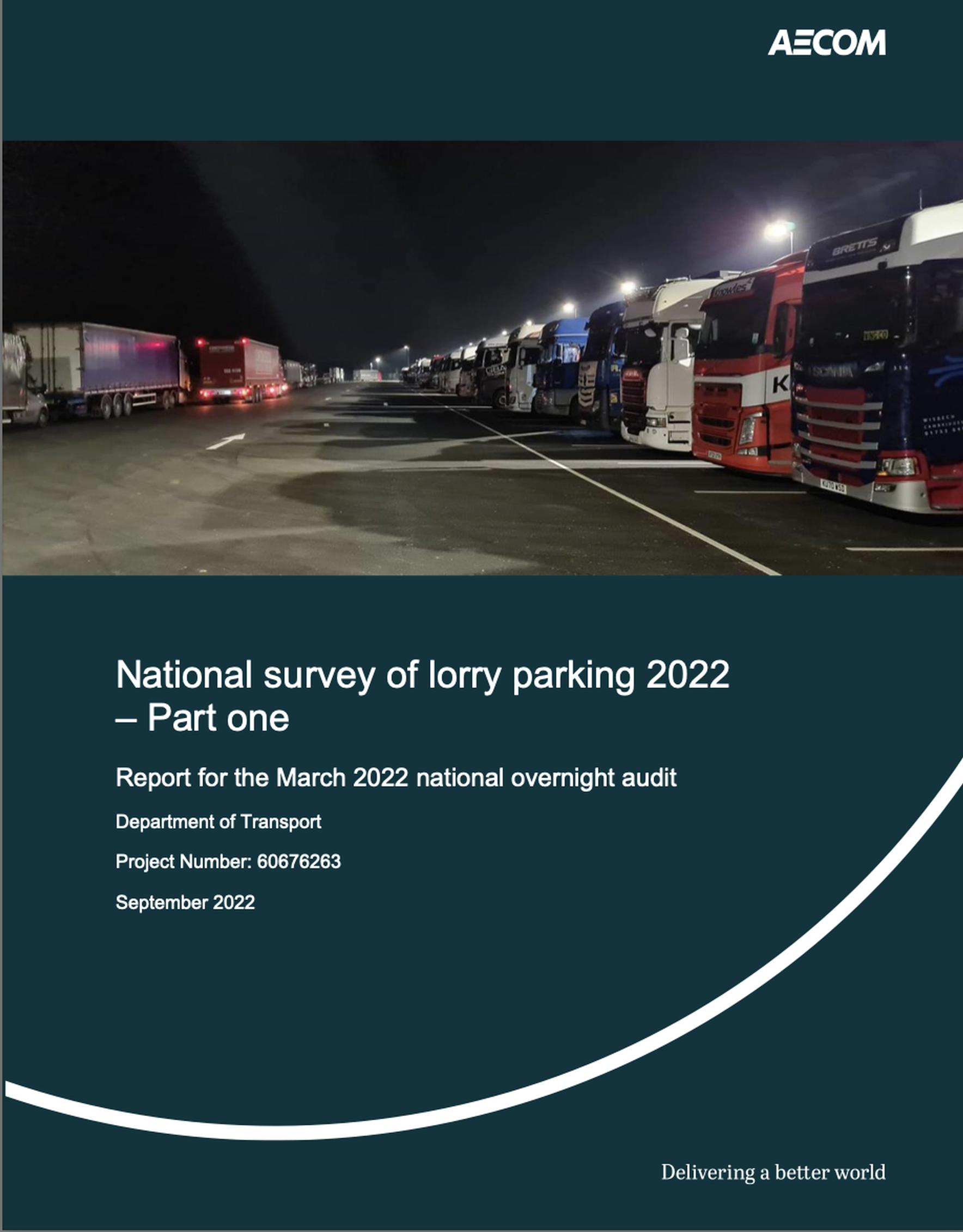 On-site lorry parking facilities have risen above "critical levels" in parts of England, according to new analysis for the DfT. More than 100 lorry parking sites in the UK are now at full capacity, says the study, carried out by consultant AECOM. It also revealed where "utilisation rates" are highest: East of England - 95%; South East – 94%; East Midlands – 92%.
Previous DfT national audits of lorry parking have set the "critical level of utilisation" at 85%.
Night audits were carried out in March 2022, with a total of 21,234 vehicles recorded parked within 5km of England's strategic road network (SRN). This is against an on-site capacity of 16,761, translating into a recorded excess of 4,473 vehicles against capacity.
Some 143 lorry on-site parking facilities are now at critical level, representing 44% of on-site parking facilities in England. A further 45 sites are at serious level, and 138 at acceptable level. Of the sites that are at a critical level, 100 sites have a utilisation of 100% or more.
There are a range of factors that have affected the demand for lorry parking spaces, states the report. These include economic activity, increase in population, trading patterns, average distance of journeys and shortage of drivers.
Other factors include the cost differential between UK and non-UK registered hauliers, the need for better security and welfare, and safety concern over parking in laybys and inappropriate places.
"Although the relative influence of each of these factors is uncertain, the overall net effect over the last five years is clear and that is, the demand for lorry parking spaces has grown faster than the supply of additional spaces," according to the report.
"It is clear from the engagement part of the study that poor quality facilities at parking locations, sub-standard security, and the cost of parking are all areas of great concern for the drivers."
The mean average charge at motorway service areas is £28.16. This is higher than the mean average charge at independent truckstops (£21.36). Local authority truckstops have the lowest mean average (£11.67) out of all on-site parking facilities. The average charge of non- MSA parking facilities is £19.16.
The study recorded 27% of all vehicles as non-UK registered. Of that 2%, 80% of drivers of non-UK registered vehicles were found to be parked at on-site facilities. "The propensity of non-UK drivers to use on-site facilities can in part be explained by the fact that non-UK drivers are away for longer and do not have access to home depots in the UK and therefore are needing to park at locations with better facilities."
Michelle Gardner, head of policy at business group Logistics UK said the survey confirmed that England's commercial drivers are "woefully under-catered for when it comes to accessing safe and secure overnight parking areas".
She said: "This has been an issue for too long and is preventing the industry from recruiting and retaining the skilled workforce that it needs. The Government's stated objective to improve the situation is welcome, but industry now deserves action, so that more parking facilities are developed, at pace, where they are most needed.
"Logistics UK stands ready to work proactively and collaboratively with all stakeholders so that these key workers can access the safe, secure facilities they are entitled to while undertaking their daily tasks."