Greater Manchester prepares to take control of buses
04 October 2022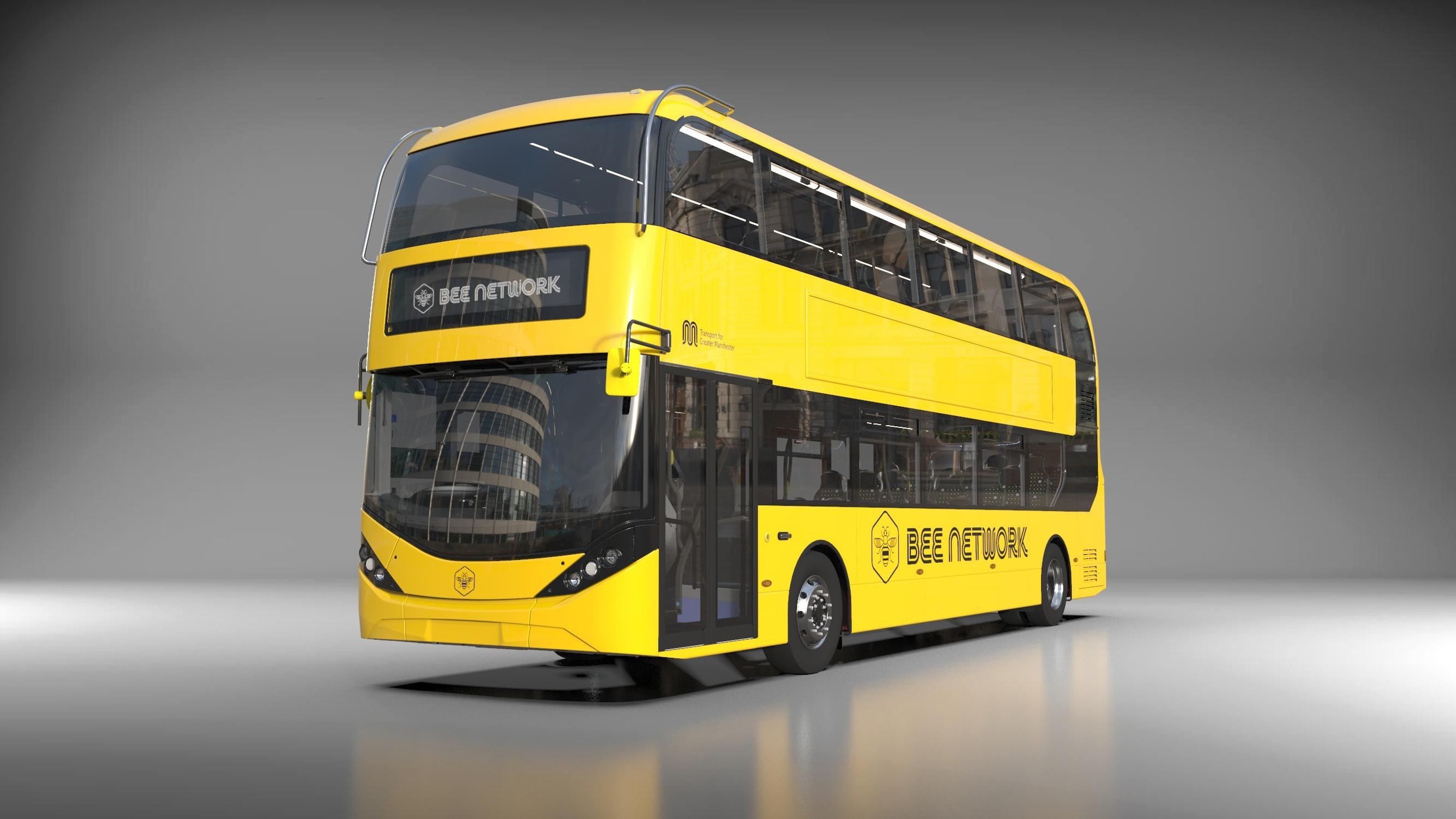 Nine bus operators have submitted 33 bids to run the first 11 franchising contracts in Greater Manchester as the first step in bringing the city region's buses back under public control. The contracts cover Bolton, Wigan
and parts of Salford and west Manchester – classed as sub area A by TfGM – which will begin operation in September 2023.
This is stage one of a three-stage rollout of reregulation, with Bury, Oldham, Rochdale and parts of north Manchester to follow from the end of March 2024 as sub area B. The process will complete with Stockport, Tameside, Trafford, south Manchester and remaining parts of Salford in January 2025 as sub area C.
Greater Manchester will be the first city region outside London to have buses that are under local control, allowing local leaders to set routes, frequencies, fares and tickets. This will be a fully integrated transport system comprising buses, trams, walking and cycling, and eventually trains, said Greater Manchester Combined Authority (GMCA).
Greater Manchester mayor Andy Burnham said: "The countdown to bringing buses back under local control for the first time in 36 years is well and truly on. With the order placed for our first 50 new electric buses and strong interest from operators who want to run the first franchised services a year from now, the Bee Network is gathering real momentum.
"We've already seen a positive response to our call for people to get back on board, helped by the successful introduction of cheaper bus fares across Greater Manchester to help residents cope with the cost- of-living crisis and I'm pleased to announce that we have commenced engagement with operators about the potential to cap weekly bus tickets from early next year."
The 50 new buses will be funded from the Government's City Region Sustainable Transport Settlement (CRSTS), with around 300 more electric buses to be delivered from 2024 through
to 2027. A further 170 electric buses, funded from the DfT's Zero Emission Buses Regional Area (ZEBRA) scheme, will run in Stockport from 2024.
Councillor Andrew Western, chair of Greater Manchester Transport Committee (GMTC) and clean air lead for the city region, said: "The transformational Bee Network will be integrated and accessible, easy to understand and offer great value with capped daily fares and tickets.
"Not only will this be a significant step in improving bus services for passengers in Greater Manchester, with cleaner vehicles and better cycling and walking infrastructure it will accelerate our ambition to deliver a sustainable public transport system and become carbon neutral by 2038.
"By 2040 we want half of all journeys to be sustainable, and the Bee Network will be the game- changer we need to get thousands more people out of their car, while also helping us make this city region a greener and healthier place."
To ensure transport links are maintained as Greater Manchester works towards reforming bus services and delivering the Bee Network, Transport for Greater Manchester (TfGM) confirmed that contracts had been awarded to save more than 60 bus routes earmarked for withdrawal, a reduction in frequency or route change.
Burnham orders 50 electric double deckers for Bee Network
Details of the franchise bids came as Greater Manchester mayor Andy Burnham announced an order with manufacturer Alexander Dennis for 50 double-deck electric buses. They will have a new brand identity – a black and yellow design – representing the city region's Bee Network.
The purchase has been supported by government funding. Anne-Marie Trevelyan, secretary of state for transport, said: "People up and down the country deserve a clean, reliable and affordable public transport system. That's why we've provided Greater Manchester with over £1bn to level up transport and power the local economy.
"These 50 state-of-the-art electric buses will help people in Greater Manchester benefit from cleaner air, while the additional £94m we're investing in the area will help to deliver frequent and timely bus services for the local communities."