Where do you stand on 20mph as default limit?
04 October 2022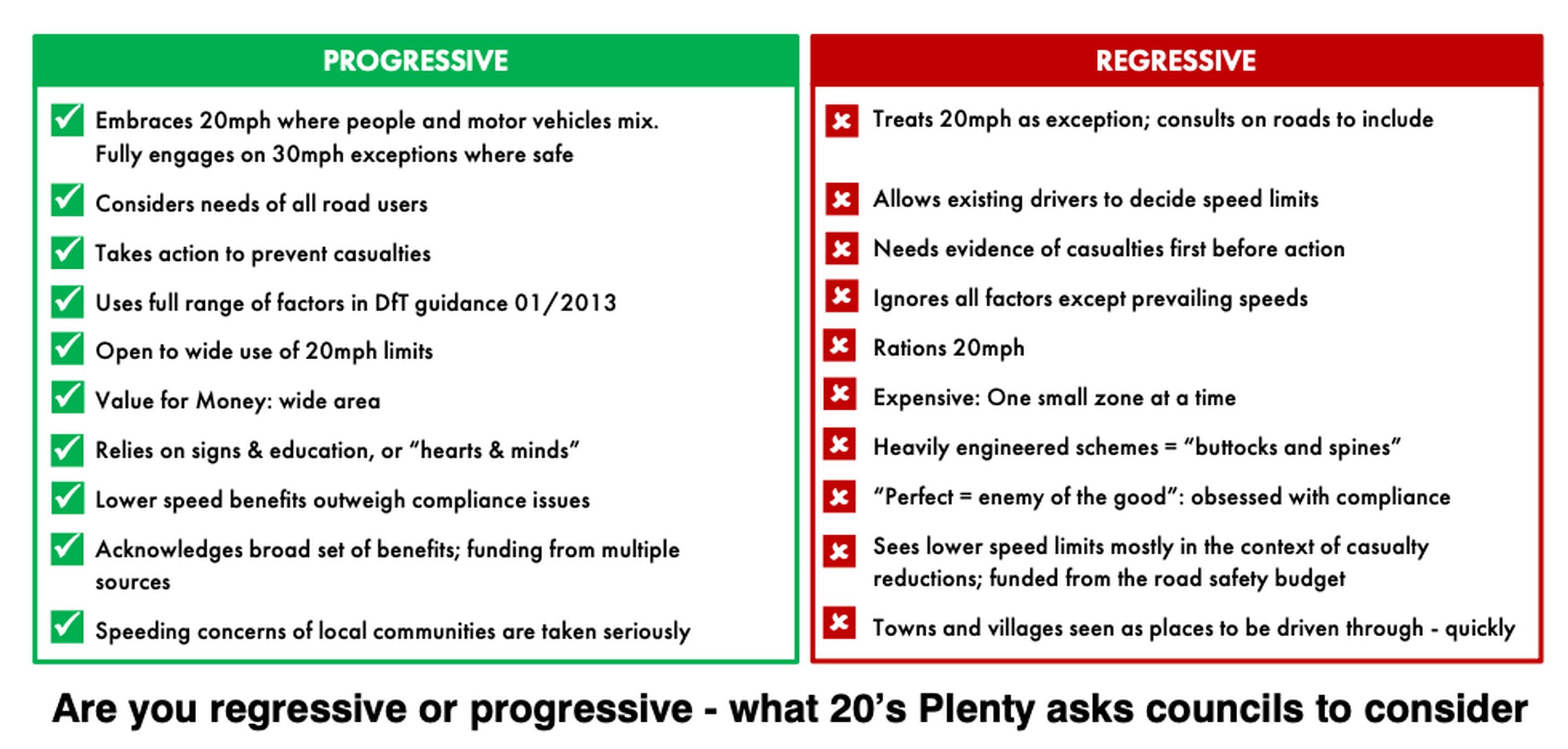 Road safety organisation 20's Plenty For Us has published a table challenging local authorities to check at a glance if they are "progressive" or "regressive" on their approach to 20mph limits.
Rod King MBE, 20's Plenty For Us founder and campaign director, told LTT: "We are delighted at the response from local authorities and transport practitioners in booking to attend our forthcoming conference with Landor LINKS on '20mph as the new norm for communities'."
The event will include presentations from national and local perspectives on how population-wide 20mph interventions can redefine the use of streets and public spaces.
20's Plenty - the New Norm is taking place in Oxford on 20 October.