Liverpool's new cycle lanes will 'fill gaps' in network
11 August 2022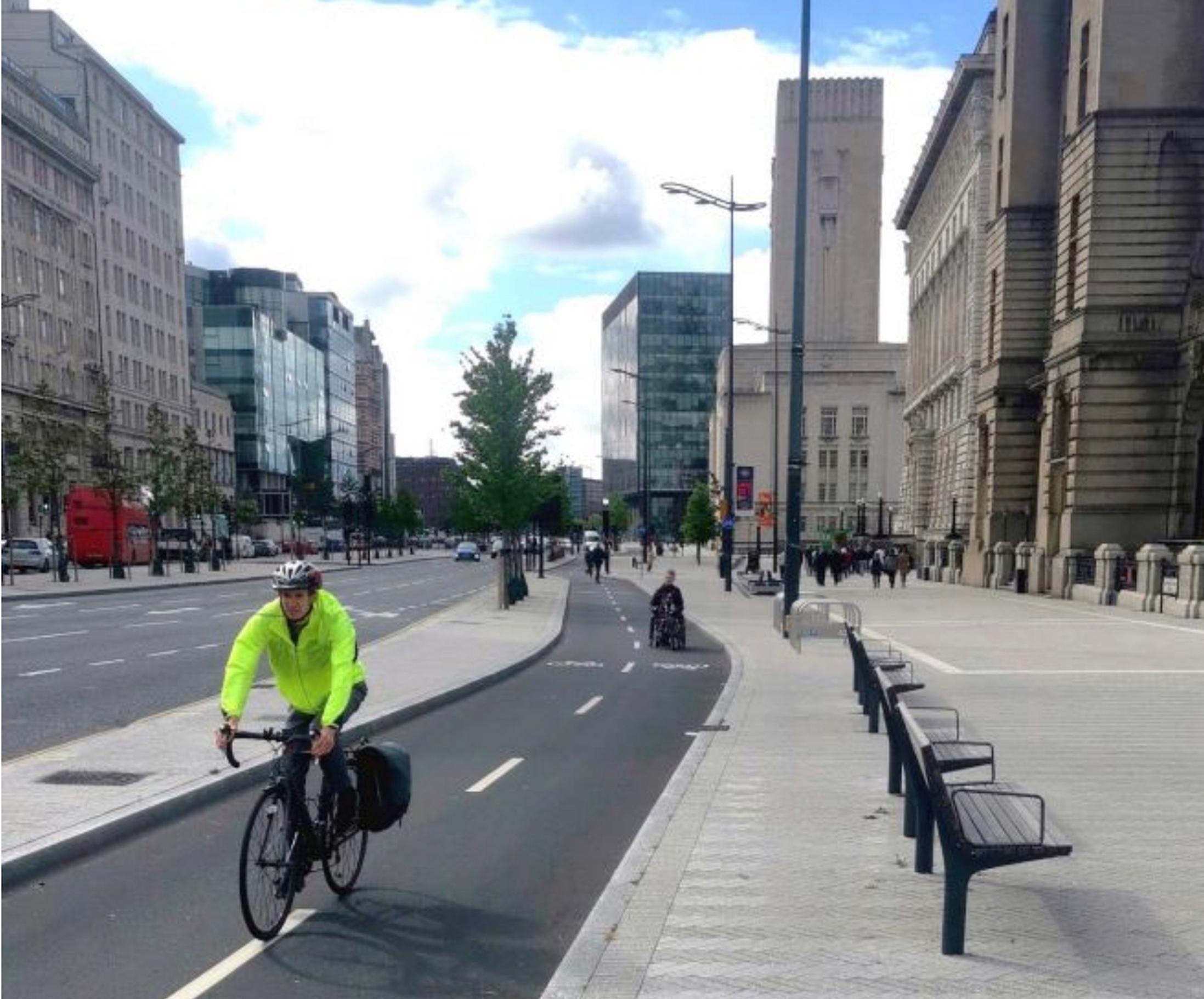 Liverpool City Council is seeking public feedback on plans to install three segregated cycle lanes. The measures, equalling 6km of continuous cycle routes, would fill gaps in the existing network to "overcome significant barriers to cycling", said the council.
The lanes would connect to other new routes such as the Princes Avenue cycleway in Toxteth and complement schemes such as Lime Street in the city centre.
The proposals are key to the new £3m phase of the city's Active Travel programme, which will also feature new footpaths and pedestrian crossing facilities. It also includes improving 30 access points along the Liverpool Loop Line, which runs 16km through the city from Halewood to Aintree.
Funding for this new phase comes from the European Union, the DfT, Liverpool City Region and planning contributions from the city council's Section 106 fund.
Following the consultation, the proposed measures will be signed off by the council which will then issue a tender to procure contractors to carry out the schemes.
The works are due to be completed by Spring 2023.
The city council has also developed designs for a new cycle training facility at Everton Park, as part of the British Cycling "places to ride" programme.
The council also plans to review the three pop-up cycle routes that were created during the pandemic – West Derby Road, Vauxhall Road and Sefton Park.
The six-week long consultation runs until 9 September, with information and a feedback form available online at www.liverpool.gov.uk/consultation
Dan Barrington, cabinet member for environment and climate change, said: "Liverpool's cycling offer is not yet where it should be – but thanks to this investment we are moving in the right direction.
"These three new permanent cycle lanes have the potential to make a big difference to thousands of people who live and work in these areas because they make the crucial connection to other cycle routes.
"Joining up the routes and closing the gaps and breaks in our cycling network is a critical piece of work and I'm really delighted with the designs to open up the Liverpool Loop Line as that will be truly transformational for getting around the city by bike."
He added: "Rebalancing the shift away from cars to more active travel is going to be fundamental for any city in its pursuit in tackling climate change. It will have a huge impact on us all, in terms of physical and mental well- being and collectively for its benefits to our air quality and overall environment.
"The work won't stop with these three routes. There's more to come. And with better facilities too for our children to learn how to ride, like at Everton Park, we're sowing the seeds for the next generation to be even more cycle-minded and laying the foundation for a real revolution in how Liverpool gets moving."
Simon O'Brien, Walking and Cycling Commissioner for the Liverpool City Region, said: "To encourage more people to leave the car at home for short journeys we need to make cycling a really attractive option by building safe, separated routes where people can ride their bikes with confidence. That's why routes like the three new ones being planned around Liverpool are so important.
"We know that across our city region support for new, safer cycle lanes is really high – about 70% of people back this infrastructure being built – but it's vital to get feedback from residents, road users and cyclists about specific routes, and that's why we're asking people to take part in this consultation let us know what they think."