Healthcare parking prescriptions
Webinar report: An expert panel explored innovative solutions for hospital and medical parking, says ZatPark's Sharon Silcock
05 August 2022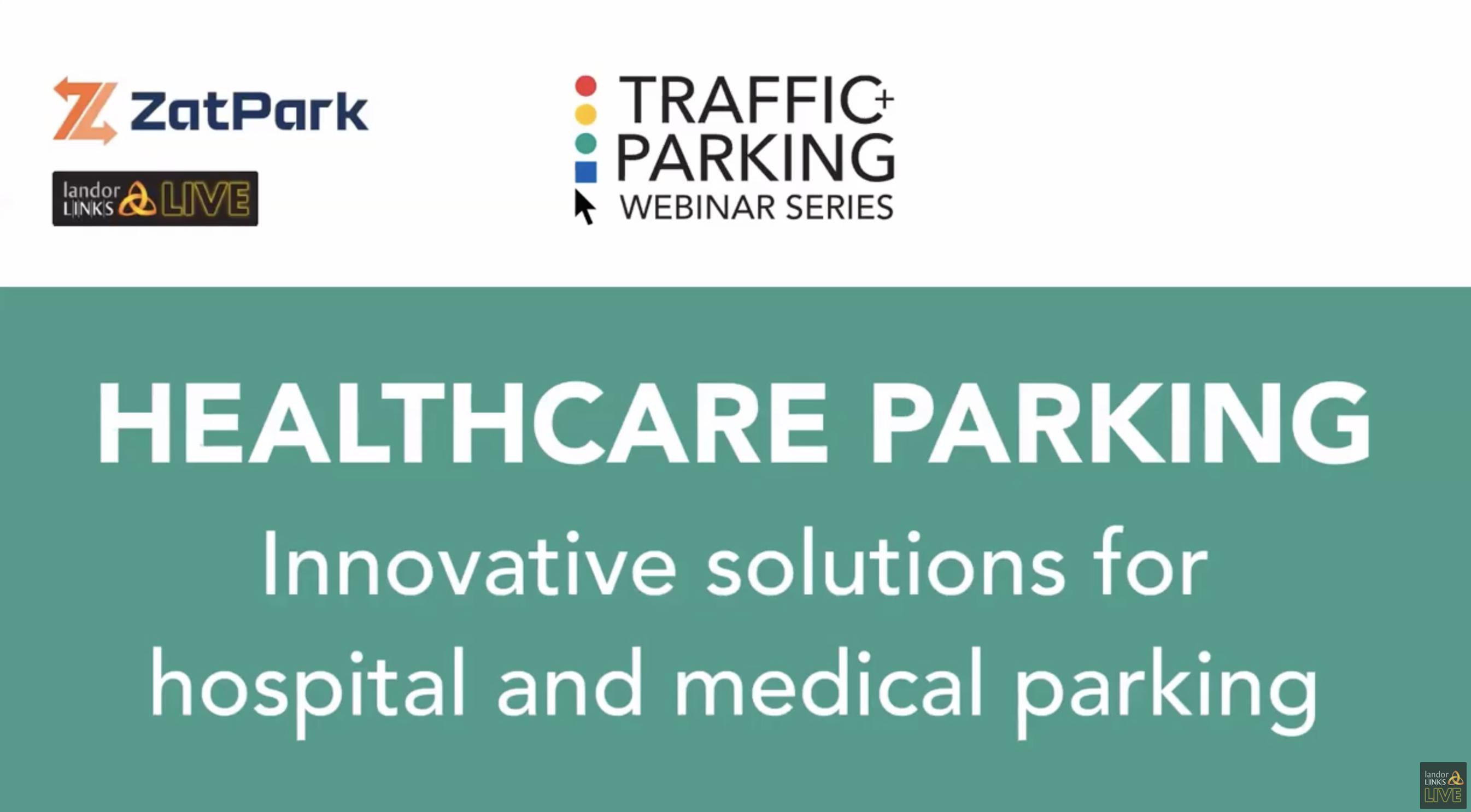 Hospitals, GP surgeries and medical clinics are facilities that have to manage the parking needs of patients, visitors and staff. NHS managers also have to ensure unhindered access to emergency and service vehicles. An ever increasing demand for medical services and an ageing population means the provision of parking facilities will be an ongoing challenge facing NHS trusts across the UK. Things are complicated by different rules on where parking can be charged for across the UK.
Some NHS have been building new multi-storey facilities which free up space for other services, but these require both capital funding and space. Another approach is to improve the management of space via the provision of priority spaces for specific groups and use of permits. There is also a case for encouraging more people to travel to work or appointments by public transport or active travel modes.
ZatPark's latest webinar, organised in partnership with Landor LINKS, focused on some of the common issues of parking management in healthcare settings.
We were able to call on a number of our industry peers with expertise in this area to participate and share their knowledge and innovative solutions.
The first speaker was Barry Waterhouse, group travel and access manager at the Northern Care Alliance NHS Foundation Trust, who was generous enough to step in at the last minute. He told us the trust has a 19,500 strong team but only 6,000 spaces. But his focus was not just about car parking.
The trust's 'Task & Finish Group' is aiming to reinvent an old concept by trying to apply a new concept. It's called 'travel demand management' and all those involved are aiming for new strategies, policies and actions that influence travel behaviour and choices, so people can get where they need to whilst the adverse impacts of travel can be reduced, and journey experiences enhanced.
Sustainability is essential alongside staff and colleague parking, particularly as demand always outstrips existing capacity. Waterhouse said that behaviour change is critical (commuting behaviour), and the challenge is to keep flexibility and hybrid working through car sharing, cycling to work (bike hire incentives, cycle storage, etc).
Scott Gow, sales and commercial director at WPS, has been in parking for 28 years and he gave us a good overview of the parking industry along with some fascinating statistics. He said that in the UK we have 17,000 car parks, including those in healthcare settings. These car parks provide 8-11 million spaces. Which is handy, as most vehicles spend 90% of their time parked.
However, 90% of people using car parking said they have problems and almost 50% said that the main problem was in finding a parking space. The maintenance and upkeep of infrastructure suffers when you take parking charges away, so healthcare facilities need to make the parking experience as painless as possible through permit solutions such as the one created by ZatPark.
Next up was David Fowle, who I met when I was looking for a late pay solution for an NHS client. He focussed on the stress of parking and, coming from an NHS family, he fully understands the impact of stress from not knowing how long you'll need parking for, and the lack of clear information regarding regulations.
The number of NHS appointments missed are increasing due to unclear signage and Hozah system was designed with the NHS in mind. It uses ANPR technology so that all staff and visitors are charged for their length of stay so there's no need to pay manually each time. Staff are given a digital Hozah permit to pay a reduced rate compared to visitors and the system had 1000 users signed up to the Autopay system in the first month. After only two weeks 65% of payments from staff were made through the Hozah system which is easy to set up within 3-4 weeks.
Rachel Baxter of operator Total Parking Solutions has been in the industry for eight years, and TPS has managed parking at NHS trusts for over 15 years. The company is working to resolve problems using an in-house modular solution to create an ideal experience including permit management for hospitals.
The system incorporates overheads and online management to overcome problems, particularly the relatable problems which are staff parking in visitor and patient areas and the administration of blue badge holders. Staff vehicles are whitelisted, and concession parking can be managed to avoid any extra inconvenience for badge holders, but data is key for efficient system management and parking charge notices (PCNs) are a last resort. TPS are one of the many operators ZatPark supplies software to who manage NHS trusts.
I was also keen to share my own experience in this sector and discuss some of the innovative solutions ZatPark have implemented to help our clients manage their parking operations. I believe that some enforcement is necessary to allow for management and maintenance of NHS parking settings – generally, any revenue made goes into the facilities and the rest goes into the Trust. Each NHS site is different and requires a different software solution but what we do is go out to visit the site, before giving any recommendations.
The webinar can be seen for free by clicking here
Sharon Silcock is head of business development for Unity5 (ZatPark software)?
www.unity5.com