Making EVs more accessible
Assistive technology modifications in electric vehicles help drivers with disabilities, says AutoTrader
01 August 2022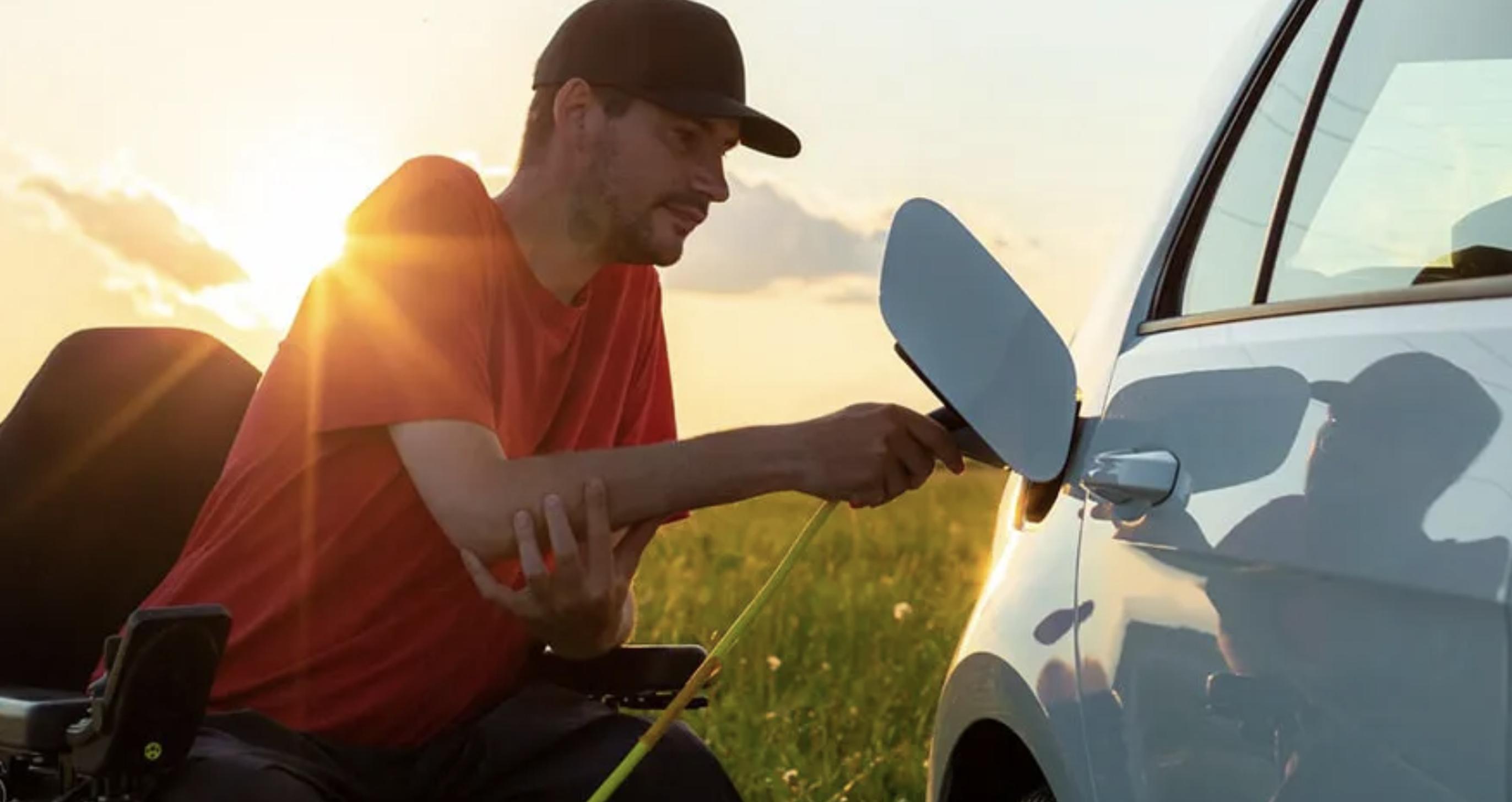 Having the chance to get behind the wheel can be an essential part of being able to maintain your freedom when suffering with a disability. But many features of traditional cars aren't designed with these drivers in mind, and many can benefit from using adaptive technology that reduces the strain of controlling a vehicle.
Electric vehicles (EVs) already offer many benefits to disabled drivers that can make being on the roads a more comfortable and enjoyable experience. Not only do they typically offer a smoother ride, but non-grip charging takes the pain out of refuelling your car.
In this post, we'll draw your attention to four assistive technology modifications that can be fitted to an EV to help you get behind the wheel safely. If you find the article helpful, please check out an online resource that we have created for drivers with disabilities when they are buying electric cars.
Hand controls
For people with mobility issues in their legs, hand controls can be an invaluable tool in helping them drive safely. Hand controls allow drivers to operate the accelerator and brake pedal using their hands, rather than their feet. For drivers of electric cars, or anyone thinking about making the switch, it is reassuring to know that hand controls can be installed in virtually any vehicle. For disabled drivers, this assistive technology is an essential tool for maintaining independence and achieving personal freedom.
Steering aids
When travelling over long distances, using the steering wheel can be the most challenging aspect of driving for many people with a disability. Fortunately, there are lots of different options on the market that can make using a steering wheel an all-round easier experience. For example, steering balls are a great tool that allow drivers to take control of the EV using just one hand. By reducing the force that's usually required to turn the wheel, they're designed to help people with limited strength or mobility in their arms and shoulders.
Another slightly more innovative tool that typically works in conjunction with another steering aid is the wireless keypad. For drivers who have trouble using both hands when driving, it can become difficult to operate any levers or buttons around the wheel such as the indicators or windscreen wipers. By having all of these functions in one place on an easy-to-reach keypad, it will help to keep you and other drivers safe on the roads.
Left foot accelerators
Any adaptation made to a vehicle will be done to not only enhance the driver's safety, but also their comfortability. The standard configuration of cars (i.e. accelerator on the right) can present people with mobility issues in their right leg a problem, since it may be uncomfortable to use this setup. To overcome this, it's possible to have a left foot accelerator installed into most electric vehicles. There are a couple of options available, so do your research before investing to find out which will work best for you.
Seat modifications
Having the option to adjust the seat can offer so many different benefits to disabled drivers and passengers. Though any standard car seat can be adjusted, installing a power seat will give you more freedom and flexibility when it comes to moving the seats around. Electronic seats can help to make getting in and out of the EV easier, since they can be turned to create more space within the car. What's more, this assistive tech can help to provide stability whilst you're driving, and ensure you're in the best position to avoid any pain setting in.
Summing up
In this post, we have mentioned just four of the most common assistive technology modifications that are available to drivers of electric vehicles. But there are many more options available on the market, so whether you own an EV or are looking to invest, you can be sure you'll be comfortable getting behind the wheel with these useful tools.
Though EVs will offer many benefits to disabled drivers as standard, they may not be suited to everyone. As a result, if you are looking to buy an electric model, it's important to ask for a test drive before investing any money. This way, you can buy your new car knowing that it will cater to your needs.
At this stage, it can also be useful to investigate what additional features can be installed in your preferred model, so you can drive off safely and comfortably in your electric vehicle.
This article was produced for EVolution by the team at AutoTrader, which has created an online resource offering advice on accessible EVs