What's the right role for councils in the great EV roll-out?
Peter Plisner and Peter Stonham have been looking at what the appropriate responsibility of local authorities ought to be when it comes to providing charging infrastructure
04 July 2022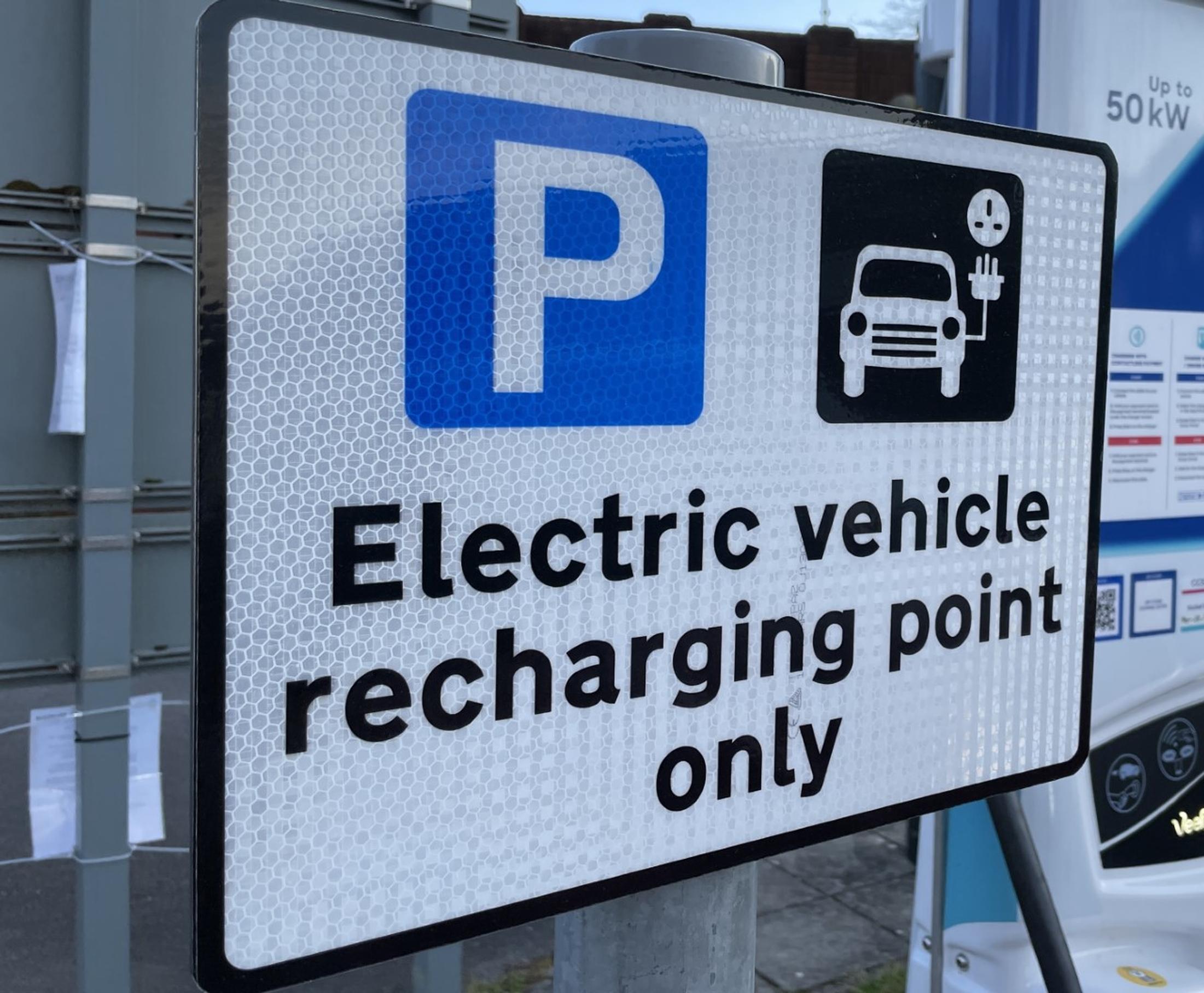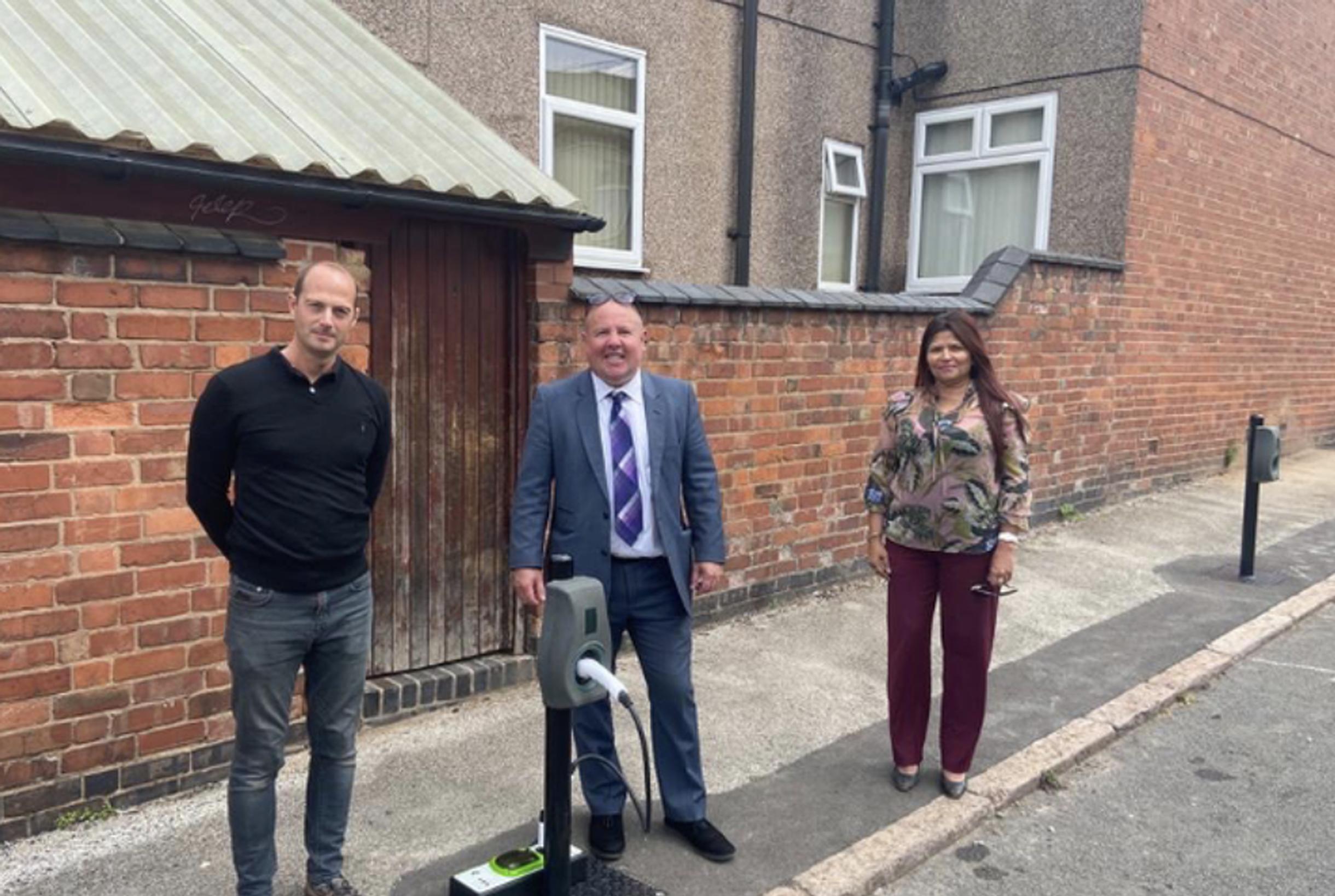 The publication of the UK government's long-awaited Electric Vehicle Strategy earlier this year raised questions about the rate of installation of public chargepoints. Was it happening too slowly to drive EV take up at the pace needed, and how important was provision of on-street residential charging?
The government's EV infrastructure strategy published in March suggested that the UK was a leader in the EV transition and many aspects of charging provision. It stated that there were currently nearly 30,000 public chargepoints in the UK serving around seven hundred and fifty thousand vehicles. According to the government, the pace of deployment is accelerating following the announcement over phase out dates for the sale of new cars and vans powered only by an internal combustion engine.
The strategy maintained that there had been new commitments for thousands of chargers at workplaces, supermarkets, hotels, petrol stations and local streets. On average the strategy said, 100 rapid chargers were added to the UK network every month during 2021.
By 2030, according to the government, there would be around 300,000 public chargepoints as a minimum in the UK, although the strategy suggests that there could potentially be more than double that number. But while the pace of deployment is accelerating and making things more convenient for EV drivers, there are still concerns about the more than 40% of all homes that don't have a driveway and will have to rely on the on-street charging network.
Drivers without driveways
It's seen by many drivers as a key factor when deciding whether to switch to an electric car. Although there are many EV drivers who don't have a driveway at their home, who have already switched, as we move closer to the 2030 deadline, the lack of on-street residential charging is still set to become a big issue.
So big, in fact, that a significant new role for local authorities in this area is being written into the guidance for the next iteration of Local Transport Plans now being drawn up by the Department for Transport.
It was an issue that the government had already lighted upon as early as 2017 when it launched the first round of the Off-Street Residential Chargepoint Scheme (ORCS). The fund was, and indeed still is, designed to boost the number of chargepoints by giving local authorities access to grant funding that can be used to part-fund up to 75% of the procurement and installation of on-street EV chargepoint infrastructure for residential needs. The remaining 25% can be paid for by councils or through matched funding by chargepoint operators (CPOs). The scheme was designed to effectively kick-start things with the expectation that the private sector would invest more to build and operate, what the ORCS documentation suggested would be a "thriving, self-sustaining public network".
Exploring funding models
Before that could happen, the thinking went, it would be essential that local authorities facilitate "commercial models" being put in place to ensure networks can continue to expand and improve, to serve resident's needs. Local authorities were encouraged to explore all commercial options available to them when planning EV infrastructure, although when compared to rapid charging, on-street charging has not always been seen to be particularly profitable.
ORCS funding has so far led to the installation of more than 2,500 on-street chargepoints across the UK. Despite more chargers in the pipeline, the AA has warned that the government could still miss its own deployment target. The motoring organisation wants more to be done to promote on-street charging. Latest government figures show that only 147 out of almost 400 councils across the UK have successfully applied for ORCS funding since 2017. According to the AA that's meant slow progress on the installation of chargepoints in residential areas.
Quoting the government's own data, the AA maintains that in terms of actual units in the ground the figure currently stands at 2,641 with a further 8,415 approved, but not yet installed. Jack Cousens, head of roads policy for the AA said: "When we reflect that against the Department for Transport's own target of 125,000 on-street chargepoints by 2030, it seems that they are going to have to go at quite some rate in order to meet that target." The AA has also been critical of the decision to allow the ORCS grant to be used to fund chargepoints in car parks that aren't strictly in residential areas.
Cousens said: "Although that it's allowed within the scheme rules, it goes against the spirit of the grant. What some local authorities have done is turn round and use it, but facilitate their town centre appeal, in terms of EV charging. The argument they can use to get round it is by saying that we've got people living in the town centre above shops etc., and they will need chargers and it just so happens that when the residents aren't using them non-residents can use them too."
So how important is the ability to charge close to home in the decision-making process? Pretty crucial according to recent government research, which has been looking at key themes around on-street parking and driver behaviour. Its Public Electric Vehicle Charging Infrastructure, Deliberative and Quantitative Research survey canvassed opinion amongst drivers without access to off-street parking. The study found that non-EV drivers without off-street parking were strongly wedded to their current driving and parking behaviours, particularly rural drivers, parents of young children and drivers with mobility issues. There was a perception that a battery electric vehicle (BEV) would not fit well with existing driving and parking habits. The perceived difficulty and subsequent inconvenience of charging a BEV, the report said, "is seen to diminish the door-to-door nature, autonomy, and flexibility that people currently enjoy about driving".
But the report also highlighted a low awareness, poor knowledge, and some misconceptions about BEV charging, costs, and electric driving range. The report said: "There was a common misconception amongst non-EV drivers without access to off-street parking that charging a BEV would be more expensive than refuelling an internal combustion engine vehicle." For many, it stated "there is confusion about how often a BEV will need to be charged, and how long it takes.
The concept of 'topping up' a battery's charge, rather than charging a full battery was difficult to envisage. For example, of the non-EV drivers without off-street parking surveyed, 41% believed a BEV needs to be charged every day. The report suggested that "these misconceptions all contribute to range anxiety." So, it's fairly imperative that the lack of on-street chargepoints is remedied.
Stumbling blocks
The big question is: What's holding councils back in the drive for more facilities for those without driveways? There seem to be a variety of factors. Clearly, not every neighbourhood will need and be able to accommodate chargepoints outside people's homes, and community facilities in places like supermarket car parks and other community hubs might be a better solution. Until recently, local authorities seem to have been left holding the baby when it comes to deciding what the local charging infrastructure should look like, even though there is no statutory responsibility on them to fulfil the role. There have also been a variety of barriers standing in the way of local officers including a lack of procurement know-how related to the new technology. There are also issues with the evolving nature of the technologies being used and some hesitations about installing equipment that might quickly become obsolete.
There have been challenges of coordinating a number of players within an authority and the different departments required to work together to make things happen. Some councils have also highlighted issues related to the cost and time taken in engaging utilities companies and the need to get residents and other stakeholders on board when it comes to the location of chargepoints.
The good news
The good news is the government's new EV Strategy appears to go some way to sorting out some of the issues with its promise of a dedicated local authority support programme to ensure they have the resource and expertise they need to work through their specific local challenges. There's also the new Local Electric Vehicle Infrastructure (LEVI) fund providing £450m to not only fund chargepoints themselves, but also boost the capacity and capability of councils to meet the predicted demand for chargepoints going forward.
Cllr David Renard, transport spokesperson for the Local Government Association (LGA), said: "Councils had a number of issues with the On-street Residential Charging Scheme, such as the short-term nature of funding, no support for local capacity and initially narrow scope. So, we are pleased the Government has listened to councils in developing its recently announced Electric Vehicle Infrastructure strategy, which sets out more clearly the role of councils, who are best-placed to ensure chargepoints are delivered in the right places and avoiding inappropriate or poor location.
And on the new LEVI fund Renard said: "It is crucial councils are engaged in this process, and it is good the Office for Zero Emission Vehicles is working with us on the new LEVI fund and support package to help overcome the barriers to on-street chargepoint rollout, such as high costs of connection points to the electric grid, and access to expertise and local capacity."
The picture in London
Breaking through that maze of issues clearly hasn't been easy, but some councils have managed it. London Councils, the Greater London Authority, Transport for London and 33 London boroughs formed a partnership in 2016 to support the delivery of on-street chargepoints. Collectively they secured funds from the government and a bespoke procurement framework was created to support boroughs. It ensured pan-London standards. Over 4,000 on street public chargepoints have been procured through the framework since 2018. Offices from all boroughs received project delivery support from London Councils. And the results are plain to see for anyone who has driven an electric car in London. There are chargers around almost every corner and many have been integrated into lamp posts.
Outside the capital another place that's succeeded in deploying large numbers of residential chargepoints is Coventry. Applauded as one of the best places to own an electric car outside London, it's been a successful recipient of the ORCS funding, which has so far helped the city council work with two chargepoint operators to install more than 400 chargers specifically for people without driveways. According to those involved on the ground it all comes down to collaboration and know-how.
A trip to Coventry
Coventry City Council is seen as pioneering in the provision of residential EV charging facilities. Cllr Jim O'Boyle, cabinet member for climate change said: "We are at the very forefront of the green industrial revolution and we knew very early on that if we wanted to enable electric car ownership in the city we needed to ensure that the charging infrastructure was there for all, including people without off-street parking. We have worked hard to access grants and create partnerships to make this happen and we have also worked with local people to ensure we put the chargepoints where they work for the community with no negative impact on parking in what is undoubtedly a transition period."
Shamala Evans-Gadgil, EV programme/project manager, has led the city's on street charging roll-out. A consultant working on behalf of Coventry City Council, Evans-Gadgil says: "People in energy and transport have previously worked in separate silos but we are proving what can be done in Coventry, when that's not the case. As part of EV delivery, you have to work together. There has to be input from a number of departments and an understanding of who needs to be involved. And that includes knowing your area, having a strategy, and working with local people. Only then can you identify what kind of charging infrastructure is best for one particular area." Coventry's success in rolling out EV charging can also be tracked back to the support officers have received from councillors who have already backed several innovative transport projects within the city.
Evans-Gadgil also chairs an EV Charging Infrastructure Working Group at Transport Technology Forum, which has been designed to bring together both national and local and private sector innovators to further the use of technology in the transport sector. It's agreed an initial commitment to sharing best practice and is now producing an EV handbook to help councils tackle the challenges around delivering charging networks for the anticipated huge growth in electric vehicles.
She said: "It has been really interesting and at times challenging to secure funding to install charge points across Coventry. We have learned lots of lessons as we have gone along and we are keen to share that knowledge as electric vehicles will only really take off when people feel confident they can charge wherever they go. There is already lots of guidance available about how EV infrastructure can be rolled out, but the documents are huge and cumbersome and can scare people away. This working group is about empowering local authorities, especially those who haven't even started yet, to begin this journey and provide that initial kick-start document to help them build their EV network. We commit that this document will be no more than ten pages, it will be simple with a list of deliverables to show how to bring each authority's stakeholders together. There are already many groups looking at EV issues, we are filling the specific gap to help local authorities get started."
Another city where charging infrastructure is relatively advanced is environmentally-conscious Brighton, supported by obvious citizen enthusiasm for the switch to EVs. Click here to read more
The government view
For its part, the government maintains that progress is happening at a rapid pace and that increasing sales of BEVs show that. A Department for Transport spokesperson said: "The latest statistics show that drivers are becoming increasingly confident in making the switch to electric vehicles and we look forward to seeing this trend continue as we work towards the UK's ambitious net-zero targets."
Although not addressing the issues being faced by local councils directly, the DfT statement added that: "We've committed £2.5bn to accelerate the rollout of zero-emission vehicles and charging infrastructure across the country, ensuring the transition is as simple as possible for motorists, as we take steps towards a greener transport future." And following the recent scrapping of the plug-in car grant it seems like ministers are putting even more emphasis on moves to install more chargepoints.
The government announcement of the conclusion of that scheme maintained that the grant was "temporary" and that successive reductions in the size of the grant, and the number of models it covered, had little effect on rapidly accelerating sales or on the continuously growing range of models being manufactured. Now the money will be shifted to support improving EV charging facilities, including residential chargepoints, and funding electric taxis, vans, trucks, motorcycles, and wheelchair accessible vehicles.
The private sector's role
Against all this national and local government impelled activity to deliver suitable EV charging infrastucture, it sometimes seems the traditional role of the private sector in fuelling vehicles is being rather overlooked. After all, petrol filling stations have long been happily left to commercial operators, and the question arises as to what is going to happen to both those businesses, and their existing sites, as the switch to electric takes place.
It's not that there's nothing happening on that front. Earlier this year Shell opened a new EV fast-charging park in the London borough of Fulham at one of its former petrol stations that has been converted to exclusively offering rapid charging power for electric cars and vans. Nine 175 kW charging points have been installed at the repurposed station, now home to a seating area for drivers to stay while charging, free Wi-Fi, a café and a shop. The charging points have been supplied by the Australian manufacturer Tritium under a new global framework agreement with Shell for the supply of DC chargers. The site was converted more extensively than simply switching charging columns in place of petrol pumps. To embrace sustainable design, for example, Shell replaced the roof with a wooden construction with solar panels integrated onto the roof.
"EV drivers are looking for a charging experience that is as fast, convenient and comfortable as possible. This is exactly what Shell Fulham aims to offer," said István Kapitány, global executive vice president for Mobility at Shell, whilst transport minister Trudy Harrison speaking at the opening, said: "With more people than ever switching to electric vehicles, this is exactly the type of facility we need to make the switch as easy as possible for drivers across the country."
In April, the oil company announced that it would install a total of 5,000 charging stations in the UK by 2025, primarily at existing service stations but also at new sites – currently, there are only 119 charging points at UK service stations. The acquisition of Ubitricity in February last year gave Shell around 2,700 AC charging points in the UK in one fell swoop. Including these on-street charging points, 50,000 Shell charging points are expected to be created in the UK by 2025.
Meanwhile what also appears to a pilot electric vehicle charging hub, with new facilities including a 'coffee to go' shop is being proposed for a former Esso petrol station in Greater Manchester in a planning application by Motor Fuel Group (MFG) – the largest independent forecourt operator in the UK, with around 918 stations operating under the BP, Shell, Esso, Texaco, JET and Murco fuel brands. Plans revealed for the service station on Manchester Road, Bury in April, include demolishing the existing building removing the underground fuel tanks and installing eight high speed electrical charging stations along with a new, larger shop and car care facility including jet washing equipment.
In its planning statement to Bury Council in support of the proposals the company said it is 'embarking on an ambitious nationwide programme of electric vehicles (EV) charging infrastructure'. It concluded: "The proposal represents a modernisation of the existing facilities on the site to meet changing motorists' and environmental needs."
With the efforts of the service station operators re-invent their businesses, the provision being made by supermarkets, car park operators, councils and other new entrants to the market, might it soon be that what was a dearth of facilities eventually turns into a lively marketplace for EV charging in which car owners are spoilt for choice?
The ultimate role of the councils might by then have changed significantly from the one that the government has urged on them in the early stages of the EV revolution.
Peter Plisner is a freelance journalist.

Peter Stonham is editorial director of Local Transport Today (LTT) magazine and chair of Landor LINKS. A version of this article appeared in LTT magazine.
A version of this article first appeared in LTT magazine.