20mph limit in Wales has economic dis-benefits, analysis finds
29 June 2022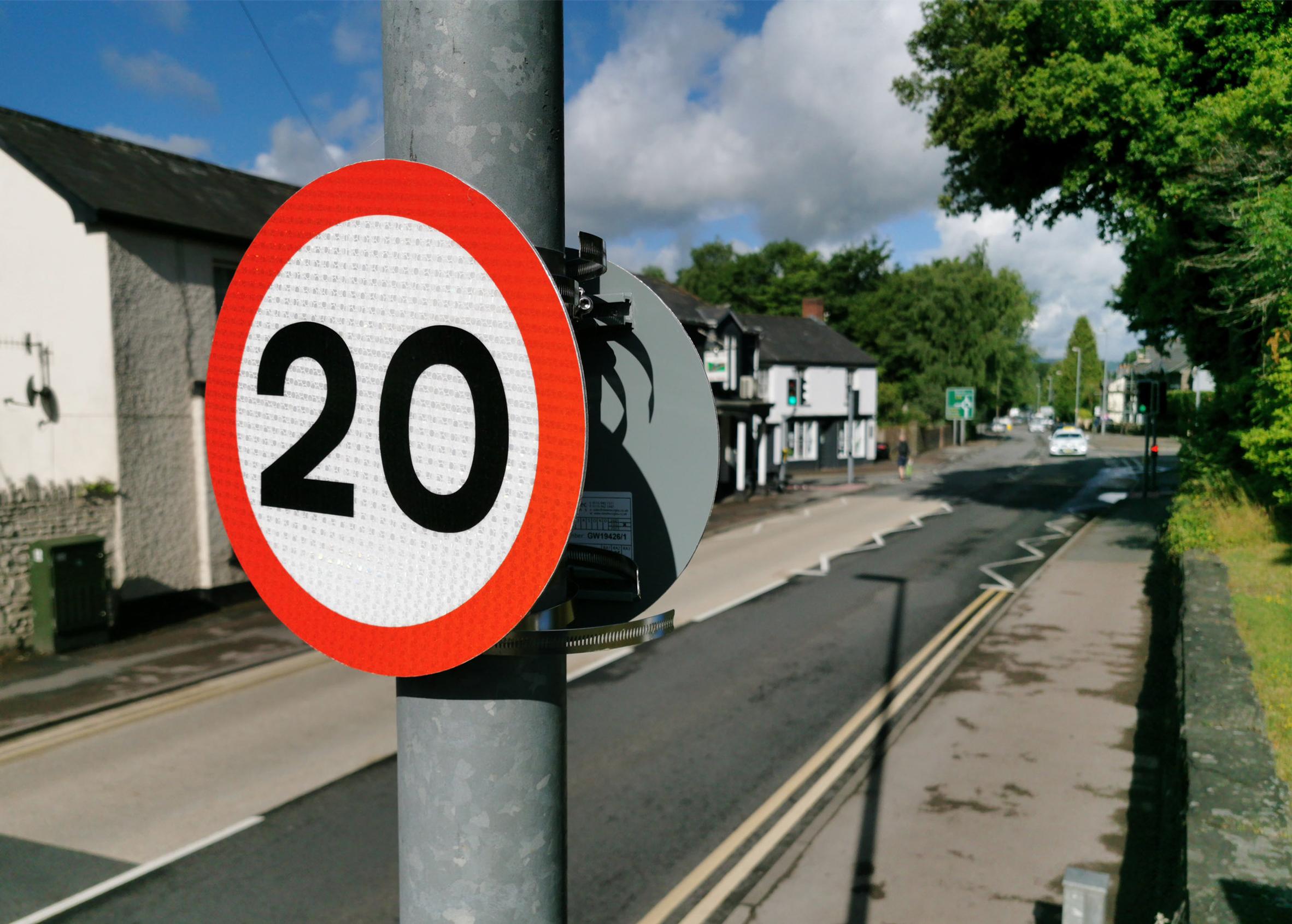 Conventional analysis of the economic benefits of the planned 20mph default urban speed limit in Wales shows the monetised economic dis-benefits from extended journey times being more than three times greater than the road safety, active travel and emissions benefits.
The Welsh Government laid the legislation for 20mph to replace the 30mph default limit in the Welsh Parliament on Tuesday. It had previously aimed to roll out the change in April 2023 but this has been deferred to September, to allow more time for public education campaigns and preparatory highways works.
The Senedd is due to vote on the legislation on 12 July. The proposals have broad support from MSs and from the public, according to a survey in 2020 which was structured to represent the general population. A public consultation last year found only 47% of the self-selecting respondents were in favour.
According to the Regulatory Impact Assessment, the monetised economic benefits of improved safety over a 30-year appraisal period are £1,391m, with a further £505m attributed to cycling and walking and £4.5m to reduced emissions.
The dis-benefits of slower journeys as a consequence of the lower speed limit are calculated at £6,351m, but with significant uncertainty. Using different assumptions – including DfT guidance on uncertainty of the value of time – produces a range of minus £2.7bn to minus £8.9bn.
The RIA notes that the current TAG stipulates the use of a constant value of time but that there is "active professional debate" on this topic. "There has also long been academic debate around the application to small time savings where the benefit of small time savings may be perceived to be small or negligible relative to larger time savings."
The next edition of LTT will include further reporting on the assessment.