We are the solution
YourParkingSpace is enhancing its end-to-end service for both clients and customers, reveals Brannan Coady
08 June 2022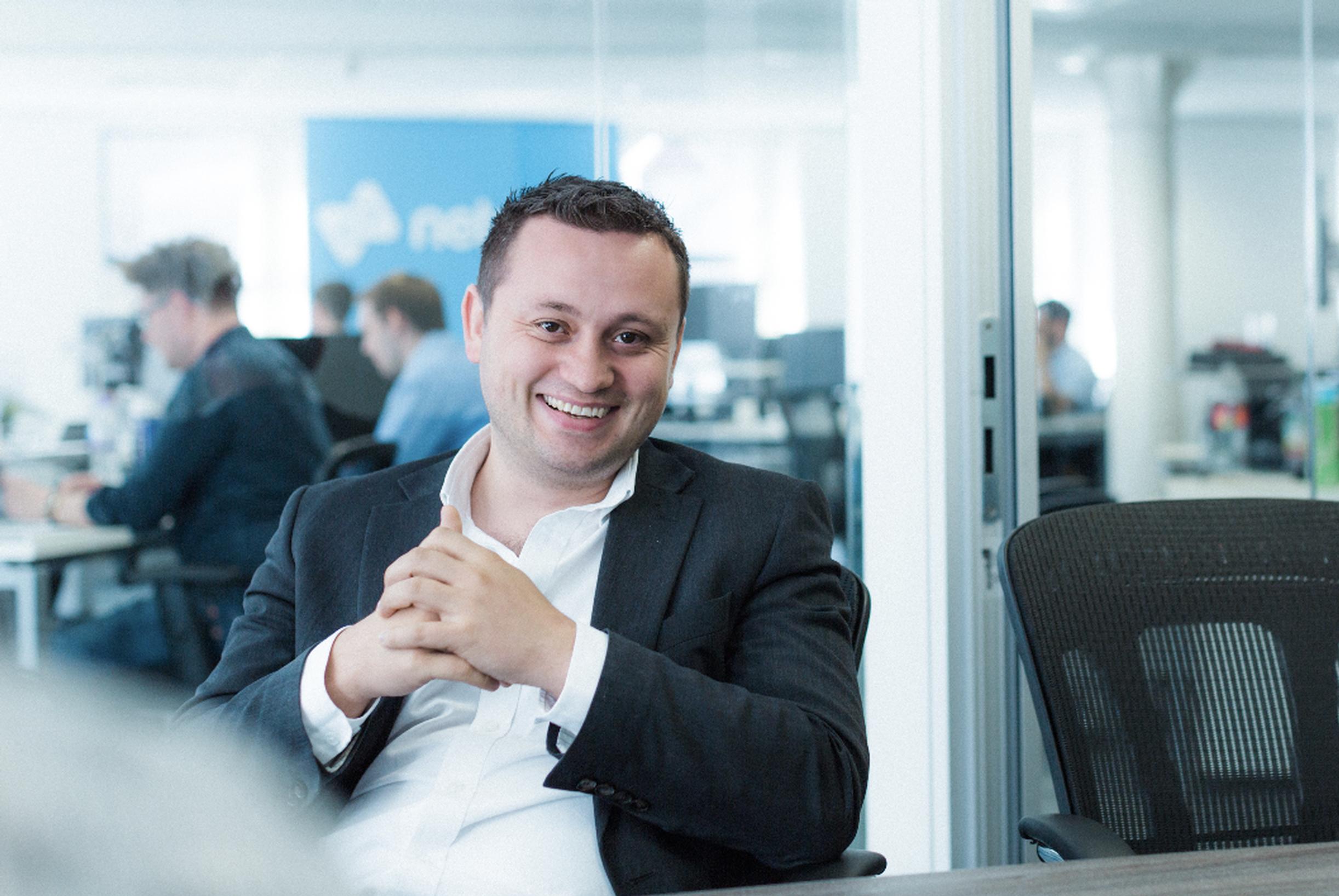 YourParkingSpace is a parking solutions provider committed to transforming isolated parking assets into connected mobility hubs, whilst also operating one of the UK's leading on-demand consumer parking marketplaces.
The company was co-founded by Harrison Woods and Charles Cridland in 2013. The pair have led its growth, with Woods working as chief executive and Cridland as chief information officer. Today, the business processes thousands of advance and on-demand parking reservations daily across the UK, generating £48.5m for its clients to-date. Its 85,000 space providers range from individual driveway owners through to household names such as Premier Inn, Tesco and Morrisons.
YourParkingSpace has been placed 86th in the Tech Track 100, the UK's fastest growing technology companies, and 612th in the FT1000 annual list of Europe's fastest-growing companies.
The company is also continuing to innovate, developing new services that reflect the evolution of mobility, such as partnership with fellow peer-to-peer providers in the car-sharing space and connections with electric vehicle (EV) chargepoint operators. It is also continually refreshing its relationship with the owners, operators and users of car parks.
Ahead of a major product announcement at Parkex 2022, we sat down with Brannan Coady, chief operating officer, who set out YourParkingSpace's latest developments for Parking Review.
10 steps into the future

1. YourParkingSpace has continually evolved over the years, from a peer-to-peer marketplace to an end-to-end parking solutions provider and now the launch of YourParkingSpace 'Solutions'. How would you describe the journey?
Brannan Coady: It's a been a natural evolution over the years, each new service is an extension of the previous one. Starting off as a peer-to-peer sharing platform there's a natural evolution into a full-scale parking aggregator. YourParkingSpace Solutions is a further extension of this, providing not just the booking platform but all the required technology to run car parks.
The technology we've deployed in car parks to-date has proven the value of the YourParkingSpace Solutions product suite, with this product suite now available to the industry.
2. What inspired the move to provide the full end-to-end parking solution for landlords and what is the business approach?
Brannan Coady: Running the marketplace allowed us to see first-hand the challenges and issues within the industry. It's an industry with fragmented solutions operating within the same car park, many of which have fundamental limitations, and these individual solutions often have conflicting goals built into their products.
Take a standard car park. You've got the payment terminals which can often only be updated with notice and at a high cost, there's no customer journey or interaction between these payment terminals and the cashless app. Any additional payment methods such as online pre-book or AutoPay simply add additional fragmentation, and you then have a separate enforcement arm on top of this. It's very disjointed.
We saw an opportunity to create an end-to-end parking solution which could address these issues.
3. Over the past 18 months how many sites have you deployed your full end-to-end parking solution in?
Brannan Coady: We have now deployed our end-to-end technology solution in 270 sites across the UK and Ireland, with an average of three new sites currently being deployed every business day.
4. YourParkingSpace has developed its own parking payment hardware. What was the reasoning behind developing this system?
Brannan Coady: We felt there was a gap in the market for a parking terminal which firstly, had an intuitive user-interface, bringing the seamless booking process you see online to a parking terminal, and secondly, a parking terminal which was built to be connected to the cloud. The software has been developed to incorporate a real-time data connection, bringing elements such as instant tariff updates, dynamic pricing and access to real-time data.
Not having to accommodate any legacy hardware or technology when creating the parking terminal was certainly an advantage.
5. How important is the YourParkingSpace pre-book and subscription marketplace to your end-to-end parking technology solution?
Brannan Coady: It's crucial. Our goal is to bring complete visibility with regards to how a car park is performing. However, it's important that actions can be taken with that data to drive revenue. Elements such as tariff optimisation and dynamic pricing certainly have a part to play, but so does tapping into an alternative online audience via the YourParkingSpace marketplace.
Importantly though the YourParkingSpace Solutions product suite doesn't just connect to the YourParkingSpace marketplace. If clients wish to connect to other marketplaces and have the green light from those marketplaces to connect then we can facilitate that.
6. What functionality does YourParkingSpace offer that other solutions in the market maybe cannot?
Brannan Coady: The product suite for YourParkingSpace Solutions has been designed with three elements in mind – creating the best possible driver experience, reducing internal administration, and maximising car park income.
We have seven different payment methods, ranging from the standard cashless app through to our payment terminals and AutoPay. Every payment method is designed to be as intuitive as possible to use as a driver and to take as little time as possible, replicating the online e-commerce approach of payments being as frictionless as possible.
Internal administration is minimised through ensuring all the components within the car park are connected to enable real-time data visibility and instant updates such as tariff changes.
We have an open API (application programming interface), available to be integrated with any provider whether it's a tool such as Power BI for reporting and data insights or any external hardware or software. If a client or operator wants an integration our job is to deliver it for them.
Finally, we have a simple charging model. One single price that includes support, maintenance, unlimited API access, and no charges for ongoing software upgrades.
7. What lessons and challenges have you encountered since providing the end-to-end parking solution?
Brannan Coady: It's been a big undertaking, building every solution component as a microservice which can operate independently and be fully customisable. It's certainly brought its challenges internally in terms of the prioritisation of development work, ensuring for example that the marketplace continues to retain sufficient development focus.
When it comes to the solution itself I think we initially underestimated the complexities around the automatic number plate recognition (ANPR) solution. This was identified early on and over the past 12 months we've developed our ANPR service from the ground-up as the data is utilised in so many solutions, from the payment terminals through to the apps and analytics. Crucially, scalability has underpinned the entire ANPR service infrastructure.
Finally, on the ground we found that deploying the technology in a 30-space car park is not the same as in a 2,000 space car park. A 2,000 space car park magnifies any tiny imperfections with the service, if just 1% of customers have an issue of some kind this could be 20 people a day reaching out requiring assistance. These larger sites have helped shine a magnifying glass on these small imperfections and allowed us to improve the technology far beyond the 'Version 1' solutions.
Our experience in testing the solutions directly within car parks has without doubt given us insights which we feel gives us an edge over some of the incumbent parking solution providers.
8. Do you still use/integrate with other parking operators/technology providers and how does this work?
Brannan Coady: Absolutely. The components of our end-to-end parking solution can be taken in full or selected from in part, much like selecting items from a menu. For example, a landlord who intends to operate a car park themselves may decide to take every component of the solution. However, an operator is likely to want to plug their own enforcement solution and even payments app into the solution, for example only utilising our payment terminals, AutoPay and the marketplace. It's a 'mix and match' solution, designed to operate as either a standalone end-to-end solution or integrated into existing services in the car park.
9. Is providing booking services for existing parking operators' public spaces a growing market?
Brannan Coady: One of the effects of COVID has been to normalise the pre-booking of services and parking is no different. We've seen a very large uplift on a like-for-like basis when comparing pre-lockdown with post-lockdown and I'd expect this to continue.
10. YourParkingSpace 'Solutions' is officially launching at Parkex, what's the vision for this part of the business?
Brannan Coady: Our goal is to become the leading parking solutions provider globally. If you have, or have been looking at, a solutions provider like SKIDATA, WPS Parking Solutions, HUB Parking or a comparable provider, you should now also be considering YourParkingSpace Solutions, the world's most customisable digitally-led parking solution on the market.
To find out more visit Stand P300 at Parkex.
For more information about YourParkingSpace visit www.yourparkingspace.co.uk
This article was produced in partnership with YourParkingSpace