Public photos of bad parking key to behaviour change, says traffic officer
01 June 2022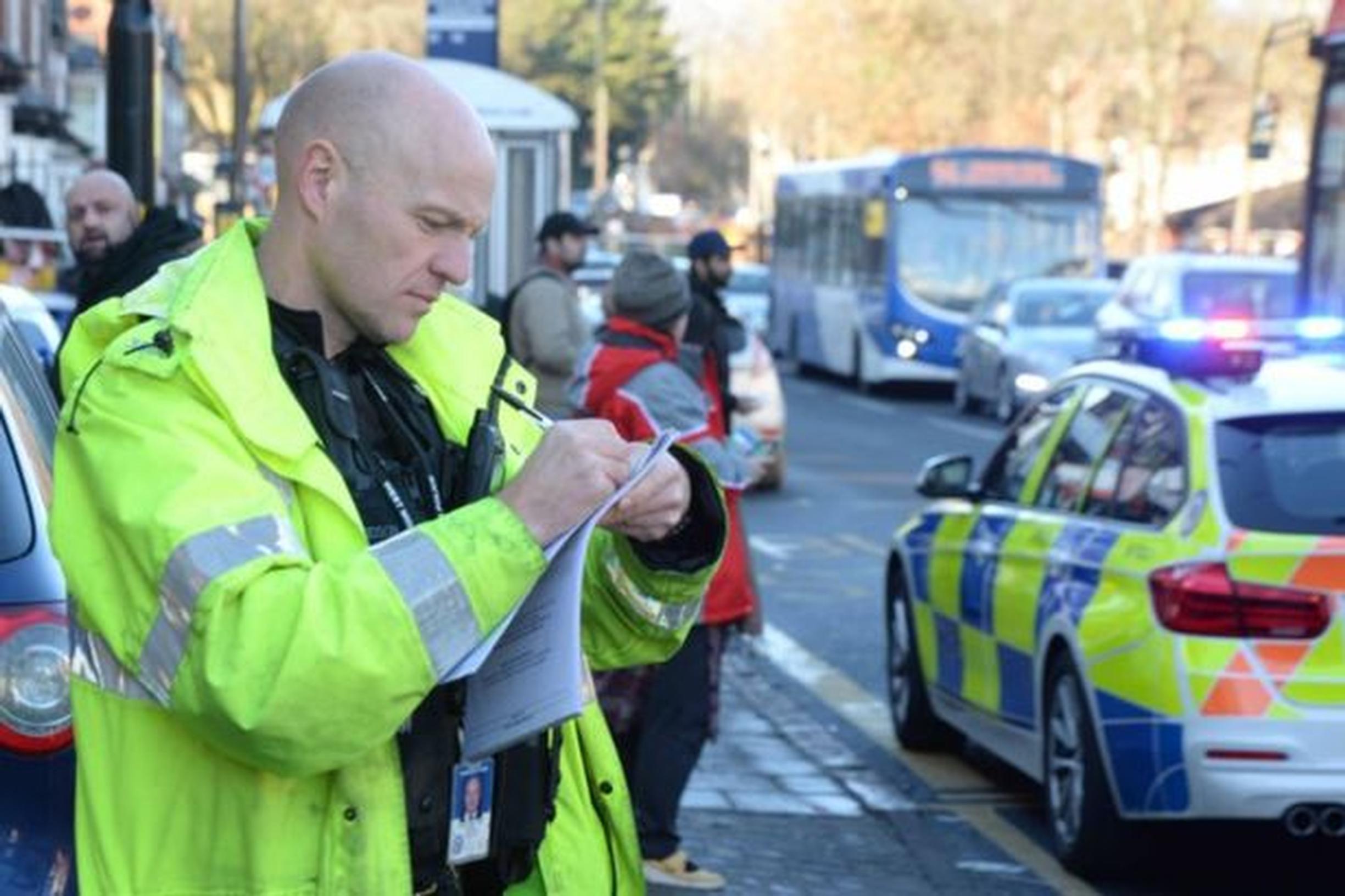 A scheme that involves people in the West Midlands sending the police photos of dangerously and thoughtlessly parked cars will change driver behaviour, predicts traffic officer PC Mark Hodson.
Operation Park Safe has resulted in "thousands" of fixed penalty notices being issued to motorists since its launch in 2018, said Hodson, who has for many years been pioneering road safety initiatives.
The scheme has also resulted in the removal of hundreds of dangerously parked vehicles, some of which were stolen or cloned, reports Hodson.
He has trained PCSOs across the West Midlands on how to handle third-party reports. "I've shown PCSOs what evidence is needed to prosecute various traffic offences – the types of photos and what needs to be included in the reports," said Hodson.
"If you ask people about policing priorities they say: parking, speeding, littering and dog poo. These come above robberies and anti-social behaviour. Pavement and obstructive parking impact on people's lives, especially those who are mobility or sight impaired."
This led Hodson's team to connect with the public, both in person and through social media, to encourage them to submit evidence. Residents fill in an online form and upload images to their local Neighbourhood Team, which takes no more than 20 minutes, said Hodson. The evidence is then checked by the Neighbourhood Team, which decides what action to take - either education or prosecution.
The scheme is proving effective at homing in on vehicles owned by criminals, said Hodson. "Now that the public are reporting these badly parked cars we are getting lots of added value. With the public's help, we can quickly turn up and remove these vehicles.
"No criminal wants to admit ownership of a car bought with dodgy money, which would leave them open to all sorts of questions. So, we end up selling very expensive cars at auction. This means we're solving a problem, removing danger and generating revenue."
West Midlands Police has been working in partnership with local authorities, especially Birmingham City Council. "For a very small investment, we are getting a big return," said Hodson.
This involves the local authority dealing with civil enforcement issues such double yellow lines, double red lines and no waiting contraventions while the Neighbourhood Team deals with criminal matters such as obstruction, dangerous positions and pedestrian crossing offences.
As part of Operation Park Safe, West Midlands Police has worked with councils to roll out School Streets. The first was introduced in Solihull in 2018 and there are now more than 50 across the West Midlands.
"We've found that we don't need to enforce the schemes ourselves. We tell parents, 'if you have any problems send us photos and we'll send the drive a ticket in the post'. Peer pressure takes care of things. If a parent drives into a School Street without good reason they're going to dominate Facebook that evening."
Hodson describes the increasing involvement of the public in providing evidence as the "Martini Effect". "It's a case of 'anytime, anyplace, anywhere'. Someone else on that road who isn't a police officer could be recording your behaviour and submitting it to us."
There has been a rise in footage of driving offences being submitted by the public using dashcams, headcams and mobile phones, said Hodson. Two groups becoming increasingly proactive are drivers and pedestrians, he points out. "They are sick of seeing drivers committing offences and they want to do something about it."
People are starting to understand that they can help improve road safety, cut demand on emergency services and possibly reduce their taxes, he said. Hodson cites DfT figures for 2019, which reported that road collisions cost the country £36bn a year.
Hodson has spent the past 17 years working with West Midlands Police Traffic Department. He started the Road Harm Reduction Team at West Midlands Police and now works with the Central Motorway Police Group.
Along with former colleague PC Steve Hudson, he made headlines six years ago with the launch of Operation Close Pass in the West Midlands. This involved plainclothes officers on bikes recording 'close pass' offences, with colleagues stopping offending drivers and giving them anything from on-the-spot education using a 'close pass mat' to a fixed penalty notice (LTT 24 Nov 2016).
Close pass drivers were also sent fines based on footage submitted by the public. "By 2019 West Midlands Police had received almost 4,000 close pass cases involving footage from the public," said Hodson. "You don't actually need that many cases – what you need is a good evidence base. And once people realise what is happening the impact on behaviour change can be huge."
Third-party involvement in capturing offences such as mobile phone use while driving will become increasingly important, predicts Hodson. "There is absolutely no point in us putting on an operation to catch people using mobile phones while driving because the public are doing it a lot better," he said.