HUBER opens a supply line to the people of Ukraine
Design & build car park specialist reverses its supply lines to send aid from UK to war victims
10 May 2022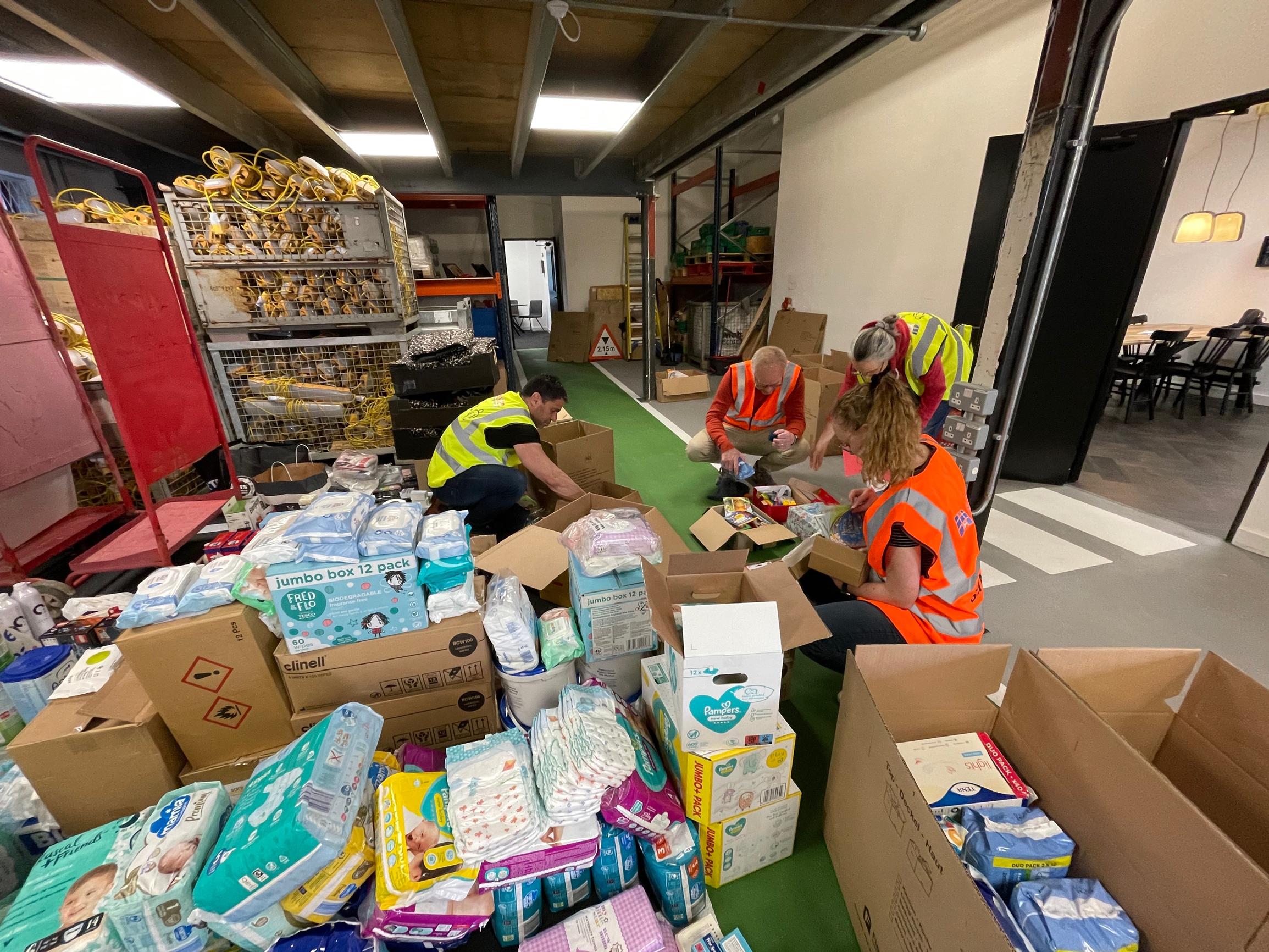 Russia's invasion of Ukraine has seen organisations, families and individuals across the UK and Europe look for ways to make a positive contribution to the plight of people who have been dislocated and injured in the war.
One parking company has been able to use its European logistics network to send much needed aid to Ukrainian people.
When designing and building multi-storeys, HUBER Car Park Systems UK draws on a supply chain that spans Europe. For example, its car park superstructures are produced in the company's steel manufacturing facility in Poland.
"The HUBER UK management team decided to support the people of Ukraine, while involving the communities and charities local to our sites in the UK," said Tomer Meirom, managing director at HUBER Car Park Systems UK.
"It was agreed that donations would be collected at our sites and the transport would be organised to get these donations to the Ukraine: this would basically be a reversal of our usual supply chain. Instead of transporting goods from Poland to our UK sites, we would transport donations given by the communities local to our sites, as well as our subcontractors, clients and suppliers, to the Ukraine."
HUBER volunteers and suppliers designed and printed flyers and banners, distributed the flyers, called local organisations, and accepted donations on all construction sites currently run by HUBER, in Dorchester, Cambridge, Elstree, Southampton and Watford.
"We received a variety of donations from food and medicine to nappies and wipes, from feminine care to torches, from toys to first aid and bandages," said Meirom. "The generosity and kindness of people was heart-warming: children writing little notes and attaching them to toys they had chosen to donate; young families putting together little boxes of nappies and wipes, as they could not afford to give an entire package; and elderly people with memories flooding back of when they had to leave their homes and family."
The initiative is having a positive effect on the UK communities that are stepping up to help Ukraine, observed Meirom. "An unexpected positive was also that our site teams, when accepting donations, interacted with local people far more than they would have done otherwise," he said.
"This re-affirmed our belief that the community must be at the heart of every project we do, which we try to reflect with our bespoke designs. For example, both in Dorchester and in Stevenage, our façade shows images chosen by the local community to reflect the local heritage."
The donations collected on the sites were transported to HUBER's UK head office in Langley. On 23 April, all the donations were sorted and packed, ready for transport to Lviv in the west of Ukraine.
Meirom said: "On behalf of the Ukrainian people who received these items, we would like to thank all who assisted us in making this campaign a success."