£9,999 camouflaged EV charger launched
01 April 2022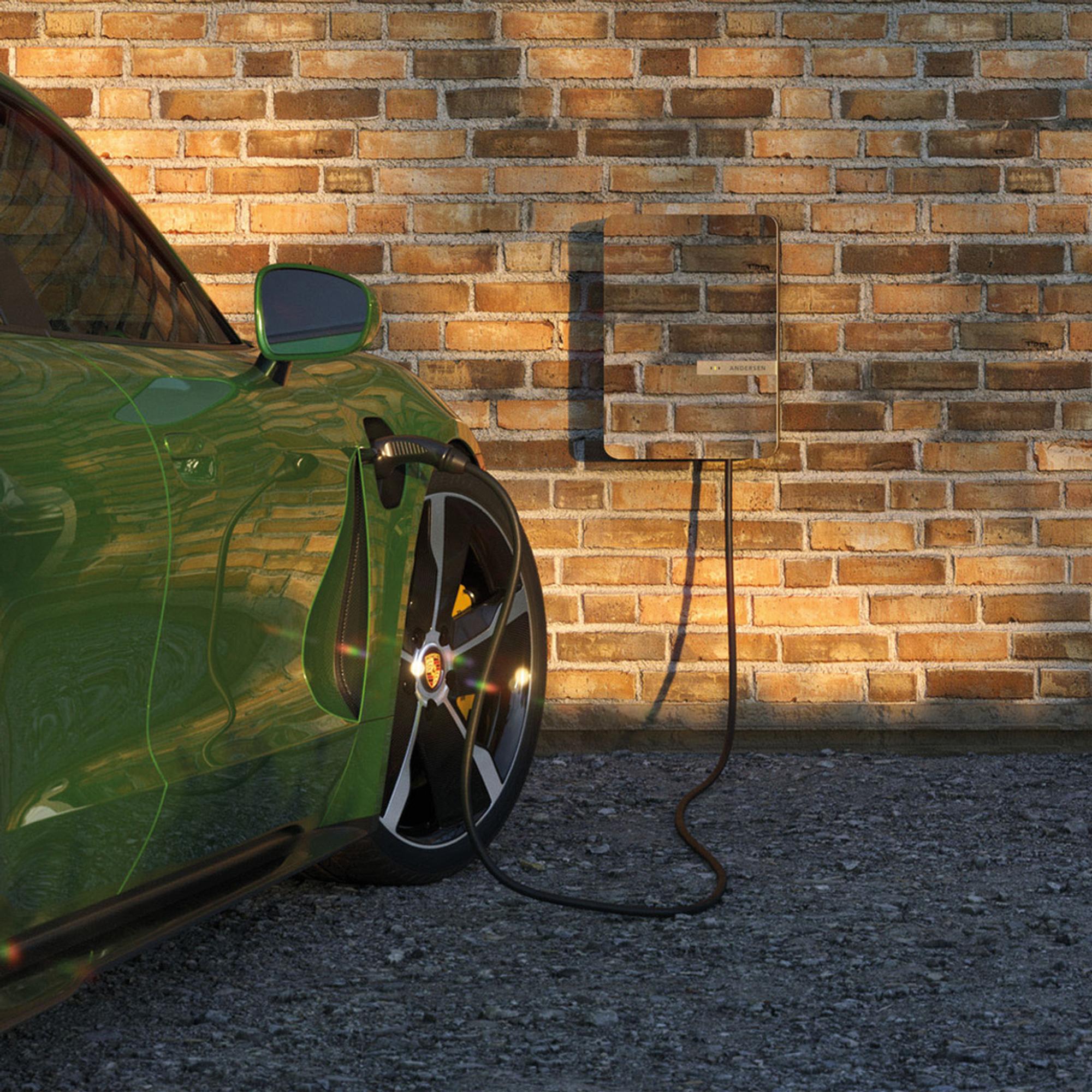 Andersen has launched what it claims is the first home electric vehicle (EV) charger that will match the wall box to the exterior design of its user's house.
On sale today for £9,999, the Andersen-2-Invisible (A-2-I) comes with in-built camouflage technology in the box's panels, bestowing it with chameleon-like qualities. [ED: Check the date!]
With the luxury EV wall box manufacturer already offering 96 different colour options across its current range, its latest offering takes the concept of discreet chargepoints to the next level.
All users need to do is take a picture of the wall they want to affix the charge point to prior to installation. Then once the wall box is installed by an accredited Andersen engineer, they upload the picture to Andersen's Konnect+ app and activate camouflage mode.
The camouflage technology, which are high-definition 4k mini screens built into the front and side panels of the A-2-1, then mimics the pattern of the wall behind it.
Customers will be pleased to know the box has been covered in a waterproof film to ensure it can cope with the Great British weather.
Cameron O'Flage, head of the technology, said: "Our brand mission has always been to produce elegant charge points which customers can personalise to match the design of their house. With the introduction of the A-2-I to our product range, we've taken that ambition to the extreme.
"We are proud our chargers are already compatible with every EV on the market, now they're compatible with every house on the market."
[ED: Are we sure this is a true story… has anyone met Mr O'Flage?]