Over £62m for zero emission buses in Scotland
Scottish Government awards bus challenge funding
02 March 2022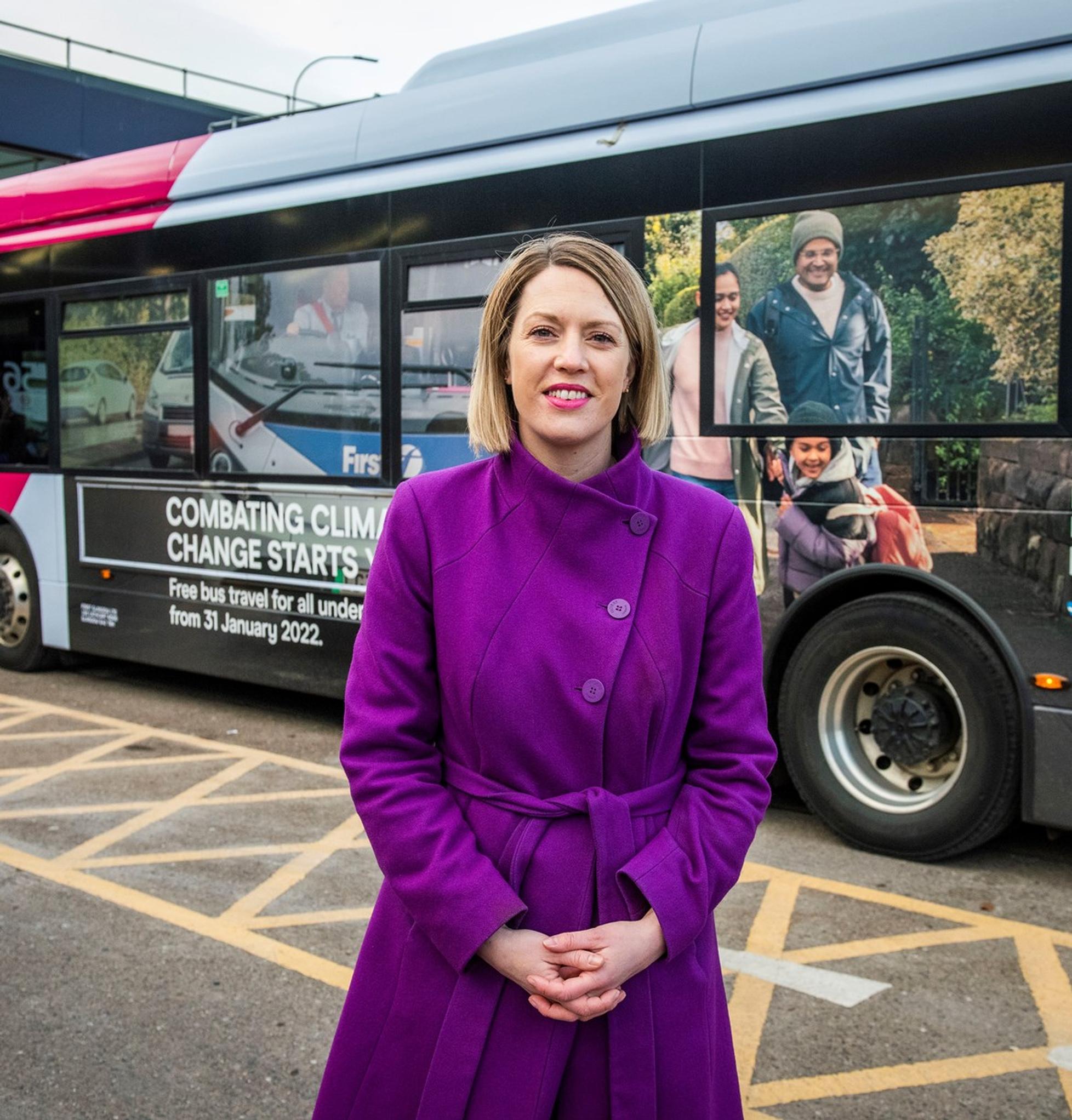 The Scottish Government has awarded over £62m through the first phase of the Zero Emission Bus Challenge Fund (ScotZEB).
ScotZEB phase one has offered awards of £62m to nine bus operators and local authorities for 276 buses and associated charging infrastructure.
This is the largest investment made in Scotland to decarbonise buses, supporting the Scottish Government's Mission Zero ambition for transport. The funding will support operators in replacing 276 old diesel buses with new battery-electric models and the required charging infrastructure.
Bus operators awarded ScotZEB funding
Bluebird Buses Ltd
£3,066,547
13 buses
Craig of Cambeltown Ltd
£2,409,294
10 buses
Dumfries and Galloway Council
£633,934
4 buses
Ember Core Ltd
£5,562,126
26
Fife Scottish Omnibuses
£7,329,923
32 buses
First Aberdeen Ltd & First Glasgow No1 Ltd
£18,599,858
74 buses
Highland Country Buses Ltd
£5,834,978
25
Houston Coaches
£368,413
4 buses
McGills Bus Service Ltd
£9,086,933
41 buses
Shuttle Buses Ltd
£485,955
5 buses
Stirling Council
£595,404
3 buses
Western Buses Ltd
£8,029,890
39 buses

Minister for transport Jenny Gilruth said: "We want more people to choose to travel by bus now and in the future and to do so, knowing that local buses are contributing to our climate change ambitions. Our Zero Emission Bus Challenge Fund is successfully decarbonising Scotland's bus fleet faster than ever before and making a significant contribution to our 'Mission Zero' ambition for Transport.
"We're providing £62m in a way which attracts additional private sector investment, resulting in 276 new zero emission buses to be deployed across Scotland. Some 137 of these buses will be built in Falkirk – supporting skilled, green manufacturing jobs and benefitting the Scottish economy.
"Supporting a just transition to a net zero economy is central to the ScotZEB approach. Through this round we're supporting smaller bus operators and rural service providers, whom I'm pleased are equally keen to step up and help tackle the climate emergency.
"With this significant award for greener buses, free bus travel for under 22s and the provision of over half-a-billion pounds in long term funding for bus priority infrastructure, we're putting buses at the heart of Scotland's green recovery and helping people to choose to travel more sustainably.
William Houston, owner of Houston's Coaches in Lockerbie, said: "Here at Houston's we want to do our part to respond to the climate emergency and move to a zero emission fleet. As a smaller local operator, it's been difficult for us to compete with larger operators and attract in financial support to help make the switch.
"The ScotZEB programme has helped us compete and enabled Houston's to invest in new zero emission buses. I'm delighted that our customers will soon benefit from the modern conveniences of four new battery electric buses, which at the same time will improve air quality and help protect our environment."
Duncan Hearsum, chief executive of the Order of Malta Dial-a-Journey in Stirling, said:
"We're pleased to be hosting an EV charging station for Stirling Council at our premises which has been funded through ScotZEB, offering fast and easy access to the Springkerse park & ride facility. As the leading community transport operator operating across the Forth Valley, we want to take climate action and transition to a zero emission fleet. Sharing an EV charging facility on our site will be a cost effective way for us to start the shift to electric and will help us accurately evaluate our infrastructure needs."