'Urgent action needed to tackle flash floods in capital'
Climate Change
28 February 2022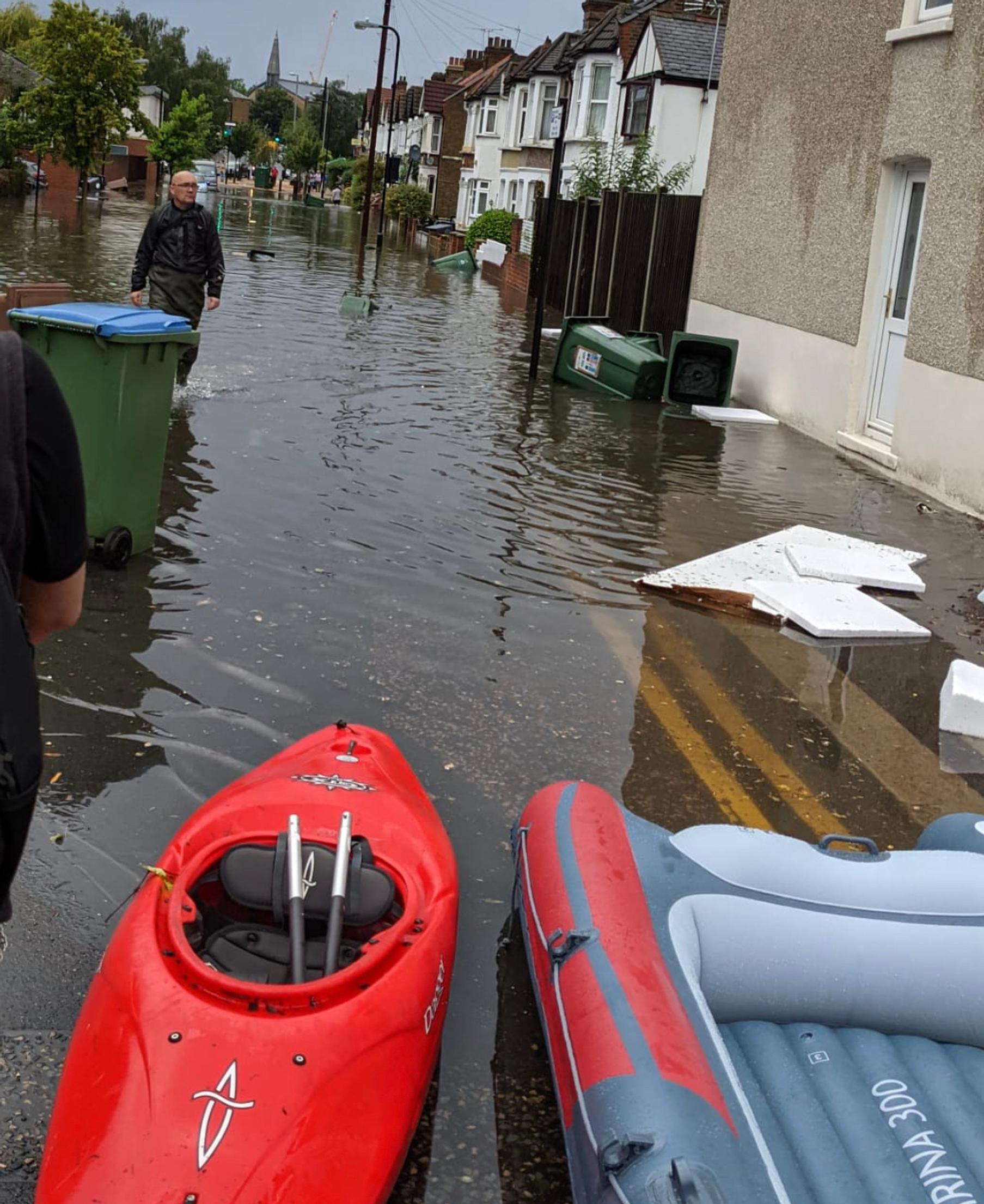 The risk of flash floods in the capital is likely to increase in the coming years due to the impact of climate change, according to a new report from London Councils.
Surface water flooding is the most challenging flood risk to manage in the capital, says London Council's Surface Water Flooding Task and Finish Group. This occurs when the drainage system is overwhelmed, and rain cannot get into local drains, sewers, or watercourses.
London's built-up infrastructure makes surface water flooding difficult to manage, which is made worse by an increasing area of impermeable surfacing and a Victorian drainage system, which was "not designed to cope with the current and predicted future populations of London".
Also, the unpredictable nature of surface water flooding, makes it hard to provide an accurate warning or alerts system, says the report. While mapping and modelling offers a clue to where flooding may occur, "it is less clear that residents in risk areas understand the level of risk that they face and how to respond".
On the 12 and 25 July 2021, the capital was hit by intense rainstorms which overwhelmed the drainage systems, resulting in extensive surface water and sewer flooding, affecting homes, businesses, health infrastructure and transport networks. Flash floods affected 24 boroughs, with the worst impacts felt particularly in parts of east and north London.
The Task and Finish Group notes that there is no single organisation in overall charge of managing surface water flood risk in London. They also point to insufficient funding to manage the risk and a lack of modelling to show where floods are likely to occur.
Public communications for flooding events must also improve, says the group. This should include greater consistency in public facing advice, a single helpline for the public, and digital content both before and during floods.
A strategic vision and plan should be developed by a 'transition group', with a Surface Water Flooding Strategic Forum launched by next year, says the report.
"These recommendations are ambitious, but the Task and Finish Group members believe them to be in-line with the seriousness of the situation and the level of need," says the report. "Surface water flooding presents a clear threat to life as well as significant economic costs due to damage to residential property and businesses."
Hackney's mayor Philip Glanville, chair of London Councils' Transport and Environment Committee, welcomed the commitment shown by partners – the Mayor of London, the Chartered Institution of Water and Environmental Management, the Environment Agency, the London Resilience Partnership, the Thames Regional Flooding and Coastal Committee and Thames Water – "to work together to deal with this pressing and critical issue".
"It is essential we work together to improve cohesion and collaboration around flooding, which will only get worse due to climate change. However, currently there is not one single organisation responsible for dealing with surface water flooding, which makes solving problems more complex.
"Looking towards the future, a huge amount of investment will be needed to build a modern infrastructure that protects Londoners from flooding. Although we are looking at an investment model for achieving net zero more generally, the capital is already facing a backlog of over £1bn in road maintenance work alone and boroughs need considerable funding in order to deal with this backlog and establish new sustainable drainage solutions."
Surface Water Flooding Task and Finish Group Recommendations