Making more of bus 'shop windows' will encourage modal shift
Roadside infrastructure – high quality, modern, attractive and well-designed bus shelters – are vital in encouraging modal shift. First impressions count, and bus services are judged by the quality of their supporting infrastructure as well as the quality of the service itself. We urgently need to reverse a significant and historical lack of investment in roadside bus infrastructure, says Jonathan Morley. Juliana O'Rourke reports
01 February 2022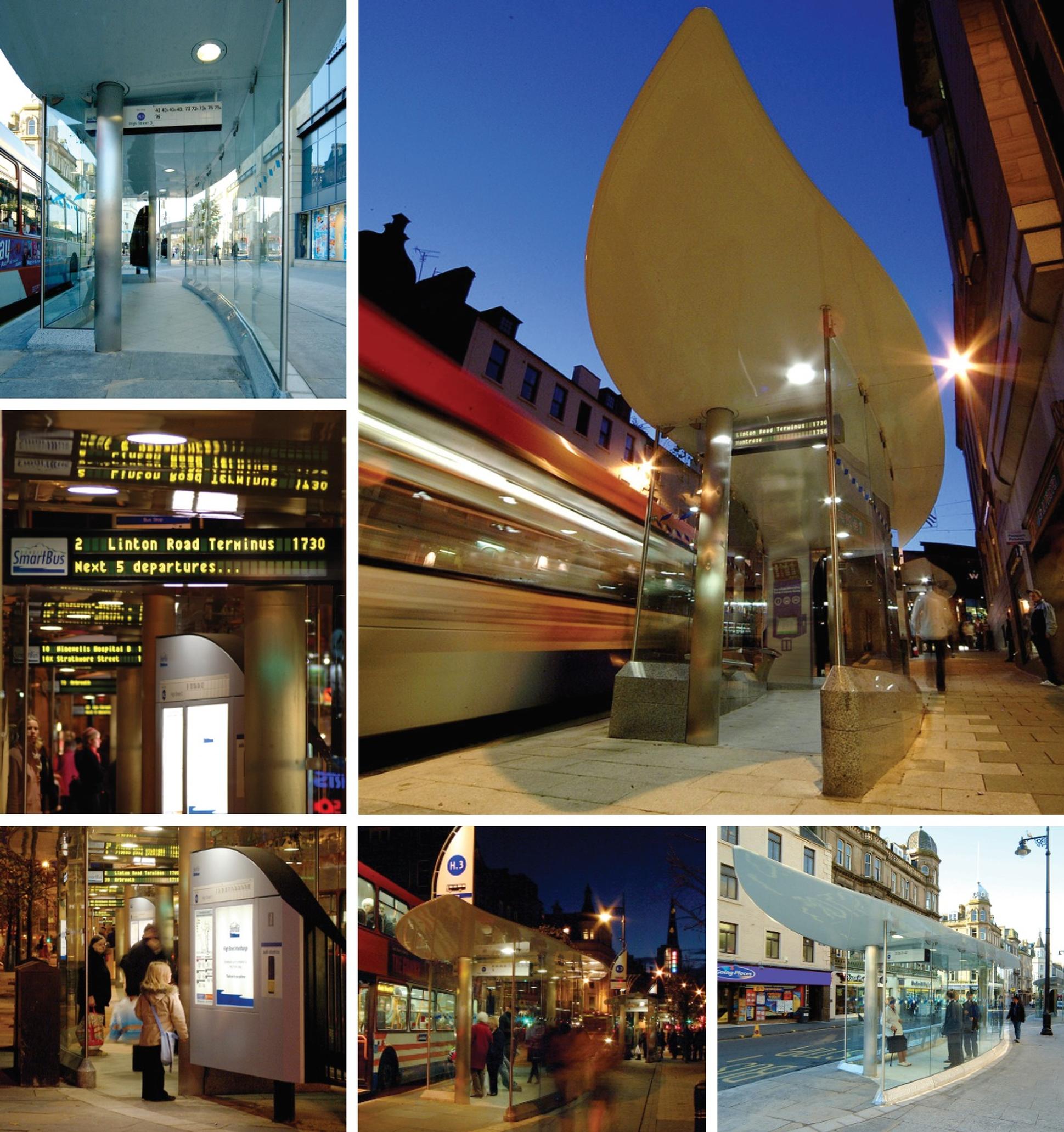 Bus Back Better, the 2020 National Bus Strategy for England, is clear in its intention to improve all aspects of bus travel, and not only the speed and reliability of services. Objectives include prioritising services in traffic, closer integration of the bus network, upgrading bus infrastructure, improving the image of bus travel and using data and information to improve reliability.
---
Jonathan Morley, CEO, Trueform, will be speaking in a Quality Bus webinar on 9 Feb, 10.30 – 12.00: Free registration here
---
To reverse the decline in bus patronage we need to invest in and transform customer perceptions and experiences of bus travel, says Jonathan Morley, CEO, Trueform. "The experience of stops and shelters gives passengers an important impression of any bus network. "High quality, attractive bus shelters and waiting environments are vital marketing tools for enticing people to use the bus".
Infrastructure benefits
It's our mission to make sure that the importance of quality infrastructure is properly understood and communicated to local authorities, says Morley. "There are funds available for bus schemes, but too few local authorities spend it on infrastructure because they don't have access to the hard facts about its value and benefits." The bus sector is also poorly informed about the message that low quality infrastructure gives, and fails to leverage the assets and opportunities available for using infrastructure to promote and market bus travel, he adds.
But is this about to change? Bus Back Better is clear that it wishes to see the rapid development of modern bus services, such as Bus Rapid Transit schemes, "featuring comfortable vehicles, fast journey times, real time passenger information and high-quality waiting environments". Costs are "typically much lower than for rail-based schemes, owing to fewer engineering, planning and land acquisition constraints," it states. "We will expect Bus Service Improvement Plans to consider the impact of roadside infrastructure on passenger safety, security and accessibility."
Local authorities and national government make substantial contributions to funding for infrastructure such as bus lanes, bus priority lanes and junctions, real-time passenger information, bus shelters and interchanges. Increasingly, however, bus operators are also contributing to infrastructure upgrades; and with very positive outcomes. Alex Hornby, Chief Executive Officer, Transdev Blazefield, is one operator who has seized this opportunity.
"The more enlightened local authorities give us the option to use space in their bus stations, for example," says Hornby. "Bus infrastructure can be a powerful platform for the branding and marketing of bus routes and services. It's a great investment for us. In lots of bus stations across the West Yorkshire region, we've bought and designed our own fully branded stands and information panels. This makes sure that the image of the stand matches the image of the bus." Good information and quality presentation is vital, he adds, especially if it's a service aimed at users who may not be familiar with the times or routes, such as an airport service.
"We've blended this into the design and branding of our bus stops and totems, helping to make the bus station an attractive place to be. Quality gives passengers confidence in the service. Taking ownership of the whole look and feel of the journey experience is worth pushing for, in our view. But it's not going to happen overnight," he admits. "Sometimes we have to seek forgiveness, not permission, but we do think it's important to show the way, and we're lucky to work with several innovative local authorities that allow us to do that."
Better bus services and improved roadside infrastructure can be delivered in months, and experience shows that relatively small sums of money, by the standards of transport spending, can deliver significant benefits
Information and image
Accurate and timely information is certainly important, says Morley, but adds that in his experience there's an overemphasis on technology and communications infrastructure – disproportionate with that of the shelter itself. "If you're going to encourage someone to use the bus, it's the environment and the ways in which the information is presented that's important." Of course, he adds, we can build in all kinds of technology to our products; real-time information displays, Wi-Fi, air pollution sensors and even equipment that cleanses the air. We're used to working in extremes of climates, and successfully encouraging people to use the bus in Winnipeg, Canada, where it's minus 30 degrees, or the Middle East, where we provide air conditioned bus shelters. But for Morley the key issue is that you need to be able to visualise yourself standing in that piece of infrastructure. "Many local authorities don't fully appreciate that boosting bus use isn't only about only about the service, it's also about ensuring that the complete journey experience, including the waiting time, reflects other forms of travel. Air and rail passengers expect quality hubs and stations; so do bus users."
The importance of quality infrastructure is much more widely recognised outside of the UK, he says, and not only for practical purposes. Many countries employ architects and designers to design bus infrastructure because a positive image is such a key element in encouraging users to switch to public transport.
Future funding
Quality, however, does not come cheap. The future of bus services in England remains in flux, despite the Bus Back Better rhetoric; especially since the national press announced in mid January 2022 that letters sent to local transport authorities suggested that the promised £3 bn funding over three years has now shrunk to £1.4 bn. Although Covid measures such as work from home and mask-wearing on public transport look set to end soon, emergency Covid funding is scheduled to expire at the end of March 2022, and there's no guarantee around how quickly passenger numbers will return to normal. It has been suggested that some bus operators, which have to give six weeks' notice to withdraw a route, are compiling lists of services to be scrapped after 31 March. There is a key question around how local authorities can find money to maintain routes that serve isolated communities or those running outside peak hours, never mind putting aside funds to invest in roadside infrastructure.
Once again, Bus Back Better could come to the rescue. Research has demonstrated that investment in bus infrastructure reflects very favourably on farebox revenue. According to the DfT in Bus Back Better, roadside bus infrastructure spending "works and offers high value for money". "We will provide the financial support to scale up quickly," it says. The upfront capital costs of vehicles and infrastructure can act as a barrier to the public use of new zero emission buses. "In the short-term we will play our part by providing funding to address this challenge."
The aim of the DfT's bus strategy is to get bus back to what it was before the pandemic, then to increase patronage and raise the modal share of buses. "We can only do these things by ensuring that buses are an attractive alternative to the car for more people." Improved roadside infrastructure and quality waiting environments are a major key to achieve this, says Morley.
How to spend it
Research commissioned by Greener Journeys and the Department for Transport explored how the funds committed to boosting England's buses could be used to transform services outside of London.
The research, undertaken by KPMG, considered different ways that this funding could be allocated. The analysis suggested allocating 44% of the £2 billion for transforming services to metropolitan areas, 44% to urban and semi-urban areas and 12% to rural areas. The investment mix between capital and revenue will vary between areas and will be influenced by the speed and shape of the recovery to COVID-19. That said, achieving a balance between economic efficiency and equity would mean that on average between 60% and 70% of the £2 billion would be spent on infrastructure, and between 30% and 40% on supporting fares and additional services.
The Bus Back Better measures are rooted in providing better conditions for bus passengers and all other road users. Boosting buses also aligns with other key policies: making streets safer and more attractive, renewing pavements and street furniture, improving parking, delivery and drop-off, and helping to bringing commercial and social activity back to high streets and town centres. But the area in which buses really make a difference is decarbonisation.
Buses are vital to ensuring the Government meets its Net Zero commitments: "the only mode capable of sufficient expansion in the time available is the bus", says the DfT. Buses are the easiest, cheapest and quickest way to improve transport and reduce pollution. "Better bus services and improved roadside infrastructure can be delivered in months, and experience shows that relatively small sums of money, by the standards of transport spending, can deliver significant benefits," says Morley.
If bus really is going to be better, the passenger experience will be key. "We need to turn the experience of travel from a process into a pleasure," says Morley. It's a big ask, but with buses being the true workhorses of the UK's public transport offer, it's the obvious candidate to do the heavy lifting in a Net Zero future: "turning the workhorse into a thoroughbred" as the DfT once commented. Let's hope that all concerned, including local authorities and the bus industry itself, can truly rise to the challenge.
---
Jonathan Morley, CEO, Trueform, will be speaking in a Quality Bus webinar on 9 Feb, 10.30 – 12.00