LTA chiefs told BSIP funding will be more than halved to £1.4bn
Buses
31 January 2022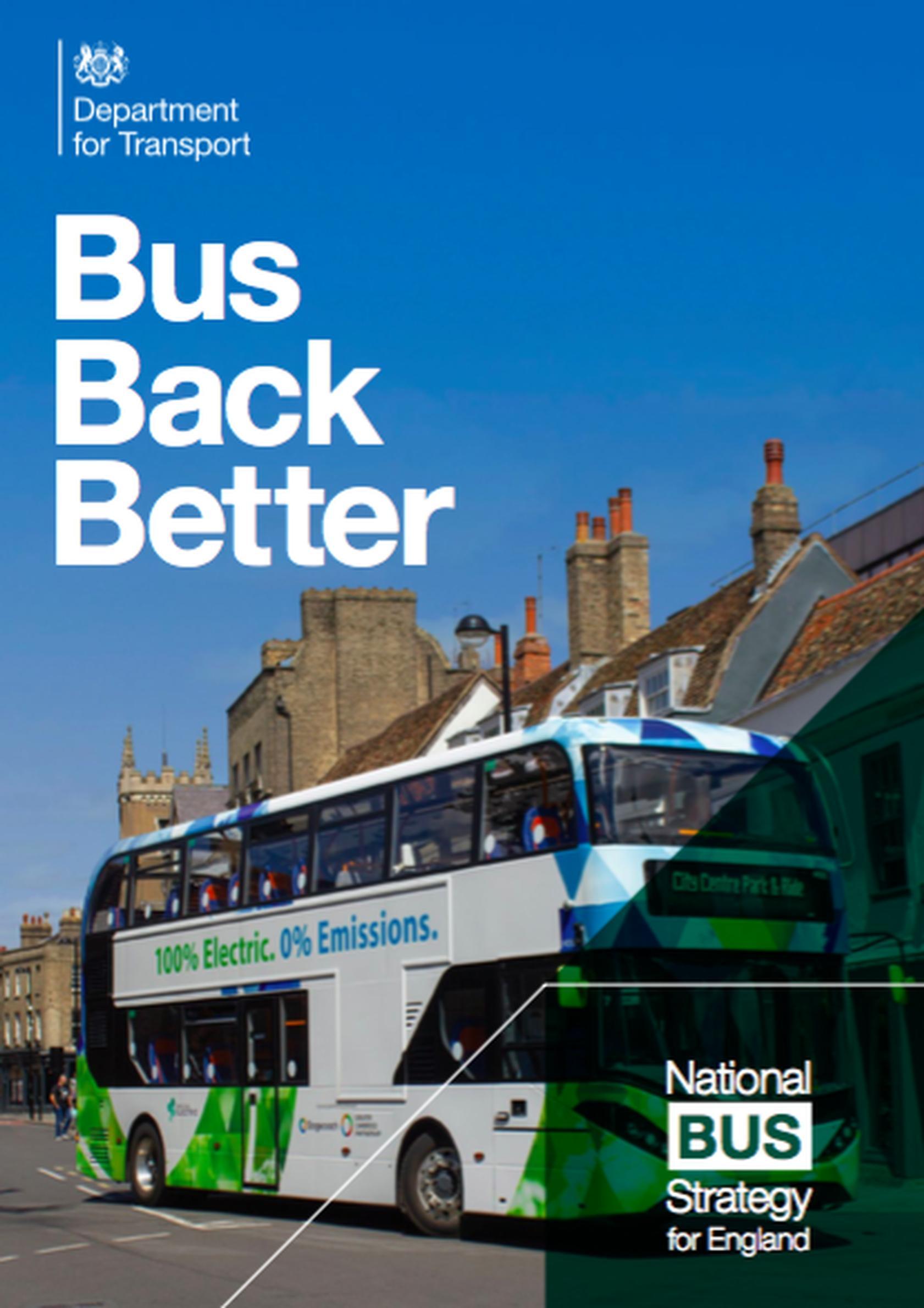 The Bus Service Improvement Plan (BSIP) allocation in the National Bus Strategy budget has been cut from £3bn to £1.4bn, according to a letter sent by the DfT to Local Transport Authority (LTA) directors.
Sharon Maddix, DfT's deputy director, bus recovery and reform, local transport, said in the letter that operators and LTAs face "ongoing challenges" in maintaining provision caused by ongoing driver shortages and the Omicron variant. DfT is thus "working with the sector to understand how these might impact services after [the BRG] ends and what further action might be needed."
The Government is yet to reveal how it will support bus services from April when the Bus Recovery Grant (BRG) ends.
The letter, sent to LTA directors on 11 January, says that hard choices will follow for areas that expected more, with prioritisation "inevitable, given the scale of ambition across the country greatly exceeds the amount".
There is likely to be huge disappointment among LTAs who had already over-bid for allocations for the fund.
In May 2021 the DfT told LTAs in England (outside London) that a total of £3bn over a three-year period would be available under the National Bus Strategy and BSIP Guidance.
A DfT spokesman sought to justify the change, saying that more than £3bn will still be invested in bus services over the next three years.
"This includes £1.2bn in dedicated new funding to deliver improvements in fares, services and infrastructure, and a further £355m of new funding for zero emission buses."
The spokesman points to other funding such as: more than £1.7bn of Coronavirus Bus Service Support Grant and Bus Recovery Grant; £25m for councils this year for Bus Service Improvement Plan development and Bus Centre of Excellence; £100m of Better Deal for Bus User Funding including the Rural Mobility Fund, Cornwall fares pilot and the Birmingham Bus Priority Corridor; and around £600m to be invested in buses through City Region Sustainable Transport Settlements (over five years) and the Levelling up Fund.
It appears that the money may be diverted inot the new support fund for the operatros suffering from reduced passenger levels.
At the Local Transport Summit in December, Stephen Fidler, the DfT's co-director, local transport, confirmed that all 79 LTAs had submitted plans for enhanced partnerships or franchising schemes. In order to access new funding, which will cover both capital and revenue support, authorities would have to decide by the end of March 2022 either to opt for an EP Scheme or follow the statutory processes to develop a bus franchising assessment, Fidler said (LTT 2 Dec 2021).
Figures compiled by the shadow buses minister Sam Tarry show that the amount of funding bids submitted by 53 out of 79 local transport authorities is already more than £7bn, against a total available of £1.4bn.
Tarry said: "Yet again, the prime minister has over-promised and under-delivered. The Tories pledged 'transformational' investment in bus services. Instead, they've slashed services and dramatically downgraded the ambitions of local communities."
The mayor of West Yorkshire, Tracy Brabin, said: "The decision by Government to cut the funding available for bus service improvement by over 50% is a major blow for our region. After losing out on long-promised rail investment – with the scrapping of HS2 and paring-back of Northern Powerhouse Rail – we in the North of England were counting on this funding, so we could deliver the green, reliable and affordable bus network our people deserve.
Director at the Urban Transport Group Jonathan Bray told LTT: "We welcome any additional funding for buses given they are relied upon by those communities with the least and which are most in need of levelling up.
"However, it is disappointing that the Treasury has substantially reduced the amount we were originally promised for plans that we were asked to draw up to transform our bus networks in line with the national bus strategy aspirations for better, cheaper and greener bus services.
"The remaining funding will bring significant improvement for some areas but, overall, it will fall well short of what's needed and what was promised. This in turn risks undermining the goal of the bus strategy which was to reverse the decline of the bus."
Industry commentator and former managing director of Brighton and Hove Bus Company Roger French told LTT: "I feel sorry for the many hard working local authority staff who put in hours and hours of work drawing up plans in good faith following threats from the DfT they'd lose all funding if they didn't fully embrace the BSIP process within the tight timescales only to now find their chances of seeing their plans receive the necessary funds are about as high as winning the lottery.
"What a complete farce. All the more so as much of the reduced funding will probably have to be allocated to keeping existing services going during the Covid era."