New show celebrates London's Caribbean transport workers
31 January 2022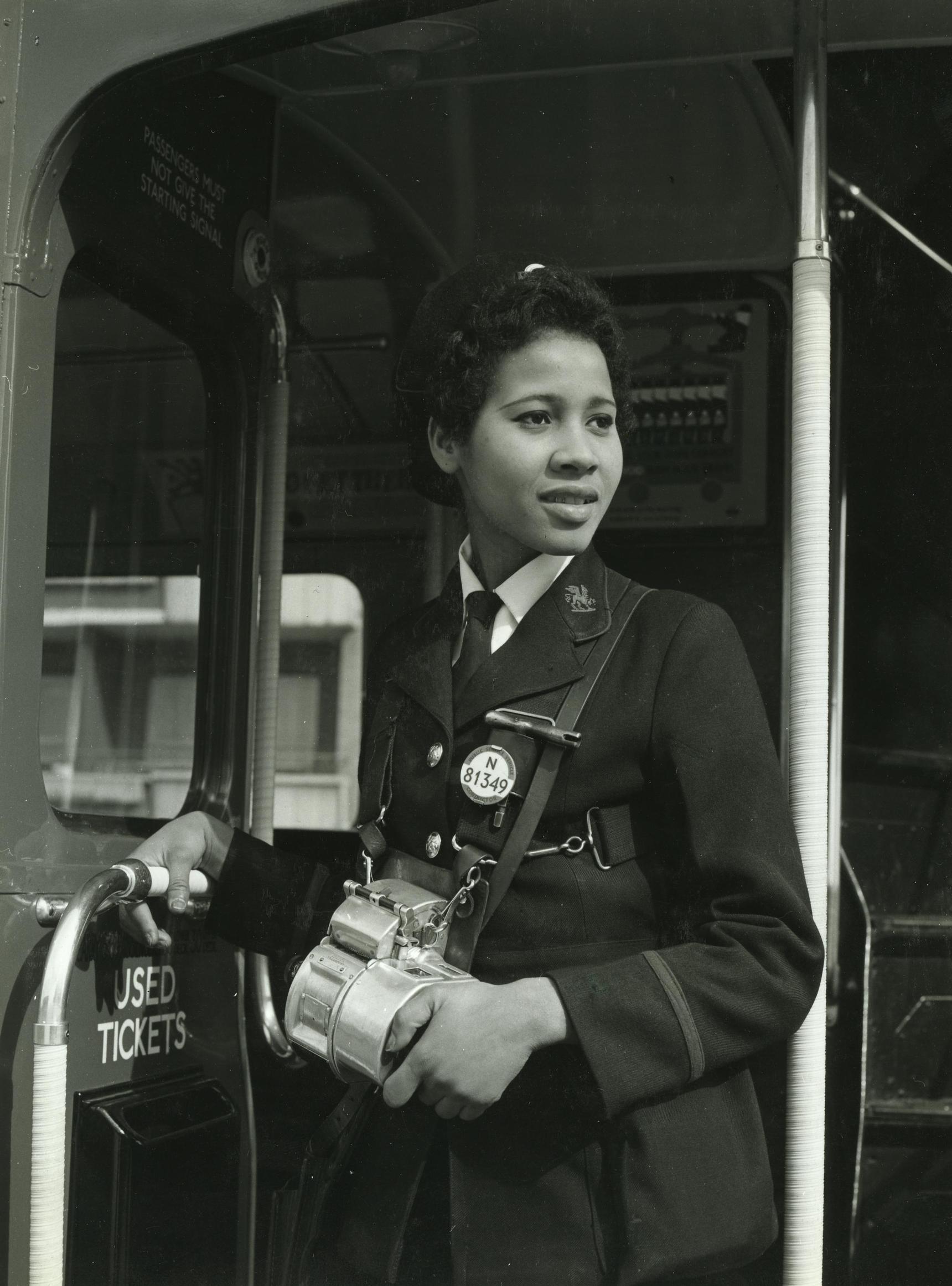 An exhibition about the contribution of Caribbean people to transport in London since the 1950s is to open next week.
Legacies: London Transport's Caribbean Workforce will feature archive photographs, films, recruitment posters, recorded oral histories, newspaper clippings and maps.
It charts the early days of the Caribbean workforce, which began with the UK granting British Subject status to colonial citizens in 1948. From 1956 to 1970 London Transport recruited about 6,000 employees directly from British colonies in the Caribbean to the UK.
The experiences of the early Caribbean arrivals are brought to life through quotes, among them the words of the Ruel Moseley, a bus conductor recruited from Barbados in 1959, who said: "You were not used to sharing five to a room. However poor you were in Barbados you were not used to sharing a room… I cried like a baby the first week I was here."
New recruits worked as bus conductors, station staff and canteen assistants and in track maintenance and building work. Despite being skilled and well-educated, they had to take basic, low-paid work and often found promotion difficult due to deep-rooted racism.
The exhibition - at the London Transport Museum from 11 February - reveals the hardships suffered by new arrivals as they grappled with the cold weather and homesickness. But it also shows how the workers flourished, setting up social and sports clubs, such as the London Transport Caribbean Association, helping with everything from holidays to assistance with funerals in the Caribbean.
Though the new arrivals were mostly men, London Transport also employed women to work in the canteens. Images show Caribbean women working in the canteens while a 'Syllabus of Training for Cooks' manual shows a typical day, with its mix of lectures and practical work.
The show also profiles today's transport workers, some of whom are relatives of the first Caribbean recruits. Ashley Mayers, a customer experience manager, has three generations in his family that have worked for London bus services. His grandfather was recruited from Simpson Buses in the Caribbean in 1957 to London Transport's Merton bus garage in London where he worked as a driver. Ashley's father was responsible for the computers that helped run bus routes.
Also included are the reflections of Winsome Hull, senior business strategy manager at Transport for London and Trustee of London Transport Museum, who was born in Jamaica and arrived in the capital when she was ten years old.
Winsome Hull is part of an Advisory Board of TfL staff of Caribbean heritage who helped shape the content and narrative of the Legacies: London Transport's Caribbean Workforce exhibition. She said: "I can't wait to hear what visitors of all backgrounds think of this exhibition when it opens next year. It's been really interesting working with Museum curators on an exhibition – it's very different to my day job at TfL.
"Being of Caribbean descent myself, it's good to see that organisations like London Transport Museum are recognising the role Caribbean communities have played in London's transport history, the challenges we've faced and our positive impact on today's culture."
The exhibition also focuses on the influence of Caribbean culture and art has on the capital and beyond. A new film exploring these themes will be screened as well as photography documenting people's journeys to Notting Hill Carnival.
Features for younger visitors include an interactive exhibit where you have to guess which flag belongs to each Caribbean nation. A new QR code will enable further learning about the themes in the exhibition.
Matt Brosnan, head curator at London Transport Museum, said: "Lots of people are familiar with the arrival of Caribbean people on the HMT Empire Windrush at Tilbury Docks in 1948, but many are unaware that London Transport went over to the Caribbean to recruit employees directly from Barbados and other islands from 1956 to 1970. Visitors will be able to explore the legacy people of Caribbean heritage have had on today's culture in London and beyond.
"This new exhibition celebrates the contribution Caribbean communities have made to London's transport but also highlights their struggles."
The exhibition is expected to run until summer 2024. For more information visit: www.ltmuseum.co.uk/legacies