Parking China will return in 2017
Trade show confirms growing interest in parking management solutions
23 June 2016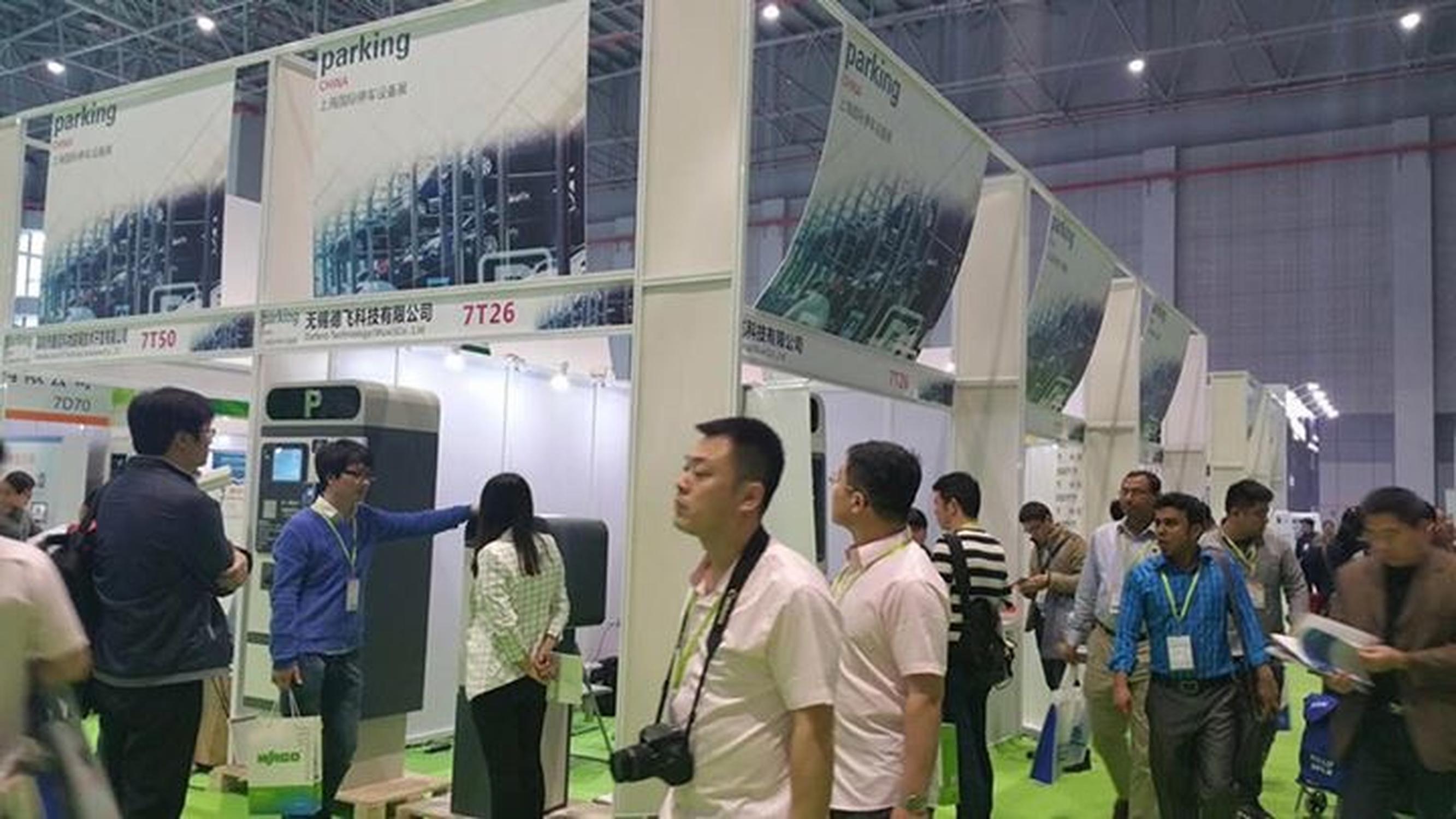 Parking China, which was launched in Shanghai this year, will return to the city next year. The second edition of the event will form a strand of the Intelligent Green Building exhibition, which runs from 5-7 September 2017.
Parking China is jointly organised by Messe Frankfurt (Shanghai) and Langfang Conference & Exhibition Company to serve China's rapdily developing parking industry. The inaugural edition of Parking China was held from 10 to 13 May 2016 at the National Exhibition and Convention Centre in Shanghai as a thematic zone within the 12th World Elevator & Escalator Expo.
The 2016 event showcased smart parking systems, mechanical parking facilities and car park management services. Exhibitors include: Dahua Technology; Defero Technology; Forewell Parking; Gland Machinery & Electronics; Guangxi Construction; Guangzhou Honzawa Metal Products; Hytone Parking; iRain IOE Technology; Jiu Yin Parking; Lonix IOT Technology; QianHai Ecaray; Secure Parking; SuTong Information; Wei Ming Space; and ZTE ITS.
A new marketplace
Shanghai SuTong Information Sciences & Technology, reported growing interest in parking products geared to the Internet of Things (IoT). Marketing director Wu Shaolong said: "Parking will be more intelligent in the future and the potential for the success of IoT products is very high. Targeting buyers such as government bodies, internet parking platform enterprises and smart product integrators, I was pleased to have found prospective clients at Parking China."
Xi'an iRain IOE Technology Service Co also made useful contacts when showing its number plate identification systems, ARM servers and toll machines. Sales director Zhou Jun, said: "I am happy with the visitor flow and the show helped me to promote our brand. In fact, I was able to find some potential partners.
Exhibition visitor Wang Yi, project manager of GFR Industry & Trading, said: "We are a trading company which deals with spare parts and machineries. Many of our clients are very interested in parking facilities so we want to learn more about the industry's leading technologies and acquire some useful selling points. The technical demonstrations at Parking China helped to fill our knowledge gaps and enabled us to better understand overall market trends."
Visitor experience
Visitors to the event have provided positive feedback. Lu Zhijun, manager of Wuxi Huatong Hydarulic Technology, said: "The parking industry is an emerging market in China. Products such as intelligent parking management systems are not yet popular in general car parks. I saw some good products here that I will introduce to my clients and I will recommend the show to other industry peers. Parking China can further boost industry development and it is a great channel for industry experts to interact and learn."
Another visiting company was Piaoma Group, a mechanical parking garage business. Huang Dunwei, assistant director of product development at the firm, said: "Mechanical parking garages are starting to become popular in several major cities. However, the usage of them are still in the beginning stages in third-tier to fourth-tier cities. As the rise in the number of vehicles in cities is heightening the issue of parking shortages, parking solutions such as mechanical parking garages and intelligent parking will create abundant business opportunities."
Topical discussions
The 4th Static Traffic and Smart Parking Seminar and the 2016 Parking Industry Gold Parking Award Ceremony were held in parallel to Parking China, attracted 200 attendees including government officials, scholars and industry experts.
Topics on the sector's outlook and challenges, solutions for the city intelligent parking market, parking solutions under the Internet Plus era, city static traffic solutions, city parking cloud platform construction and more were covered.
Parking China 2017
The next edition of Parking China will take place at the Shanghai New International Expo Centre (SNIEC) from 5-7 September 2017. It will form part the Intelligent Green Building (IGB) exhibition and run concurrently with four other building technology fairs including: Shanghai Intelligent Building Technology; Shanghai Smart Home Technology; ISH Shanghai & CIHE and the Shanghai International Lighting Fair.
Messe Frankfurt hopes the five shows will foster a cross-sector building ecosystem built around IoT and Big Data approaches to energy-efficient technologies.