Where is the road heading? The Rees Jeffreys Road Fund Competition
Trustees seek bright ideas about the future of travel over the next 50 years
17 September 2021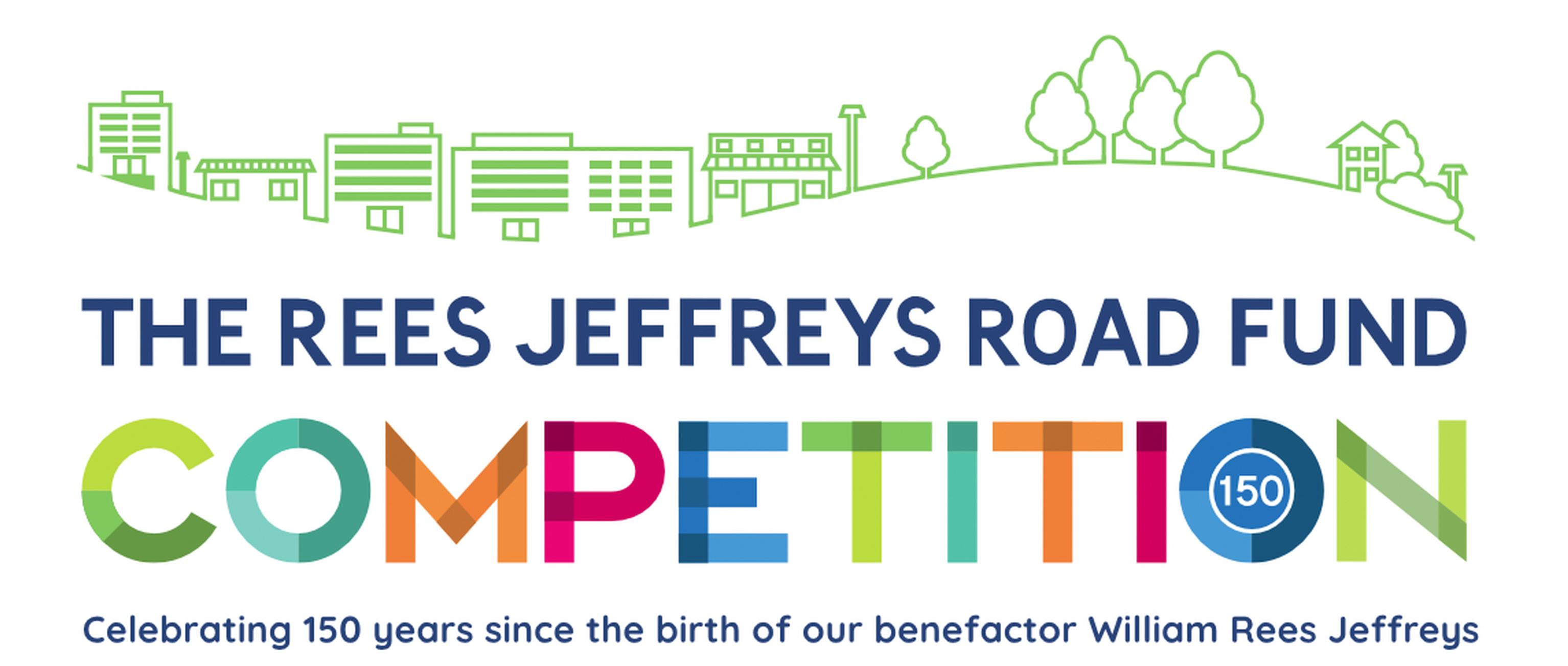 A major competition has been launched by the Rees Jeffreys Road Fund, which is celebrating 150 years since the birth of its benefactor William Rees Jeffreys.
There is up to £150,000 available to fund the best suggestions, and a range of prizes for creative and innovative ideas.
The fund's trustees are asking entrants to consider the question: "What's your vision of the way in which our roads (motorways, highways, or streets and footways) could best work for us all as we square up to the challenges of the next 50 years?"
Ginny Clarke CBE, vice chair and trustee of the Rees Jeffreys Road Fund says: "We use streets and roads every day for getting to school or work, receiving deliveries, going on holiday and getting out into the great British countryside. What ideas do you have to make all our journeys enjoyable and safe?
"The future of how our roads and streets 'work' for all of us is something we can all contribute to. As trustees, we are keen that the enthusiasm and interest of William Rees Jeffreys had for making roads more attractive and enjoyable can be sustained in the very different world of future travel.
"As we recover from the pandemic, face the challenges of climate change and embrace new technologies, we have a unique opportunity to re-imagine our roads and streets in new ways. We're looking for 150 new ideas to make our roads and streets better and more enjoyable for everyone.
"We have great prizes and grants of up to £5,000 to recognise the best new ideas – and up to £150,000 to fund the development of the best suggestions. We're looking for new and innovative ideas, creatively presented, from everyone from school children to big business."
The competition has been designed to be easy to enter: the trustees are not looking for long, detailed reports with pages of appendices – a video, a slideshow, a model or poem will be welcome, along with a short explanatory note. The key requirement is for innovative ideas, creatively presented.
Ginny Clarke says: "Don't limit yourself – we welcome poems, paintings, songs, videos – whatever format works for you."
There are specific categories for primary schools, secondary schools, universities and colleges, SMEs and start-ups, other businesses, community groups and individuals.
RAC Foundation director Steve Gooding adds. "William Rees Jeffreys was one of those rare people who could not only see into the future, but had the energy and knowledge to shape the way that future would play out. Facing today's challenges, how would his foresight, and his imagination, have helped him see beyond the limits of today's roads and today's technology? And, more importantly, how will yours?"
The competition deadline is 22 October and the winning entries will be revealed on 1 December.

Find out about the competition by visiting: www.rjrf.uk
William Rees Jeffreys, the man took Britain's roads on a journey
William Rees Jeffreys was a pioneer of designing roads that were safe for all users. He was born in Paddington, London in 1871, and lived in Sussex. During his lifetime he came to be regarded as the greatest authority on roads in the world.
A keen cyclist, in 1900 he was elected as a member of the council of the Cyclists Touring Club (CTC). A year later, he became the representative of the CTC on the Roads Improvement Council. This role was followed by many other influential posts.
He led the campaign to seal the UK's roads, therefore improving travel for road users and reducing roadside nuisance. He was also a major force in developing the national road classification system.
Rees Jeffreys was a proponent of safe road design and concerned with promoting the idea of roads as an amenity; opening up access to the countryside for recreation and the appreciation of beauty, as well as providing connections between villages, towns and cities.
Rees Jeffreys wrote the influential book The Kings Highway in 1949 and established the Road Fund in 1950. Following his death in 1954, his estate funded the endowment which now offers financial support for education, research and physical projects.