IPC annual conference takes place 16 September
International Parking Community with gather in Milton Keynes
11 August 2021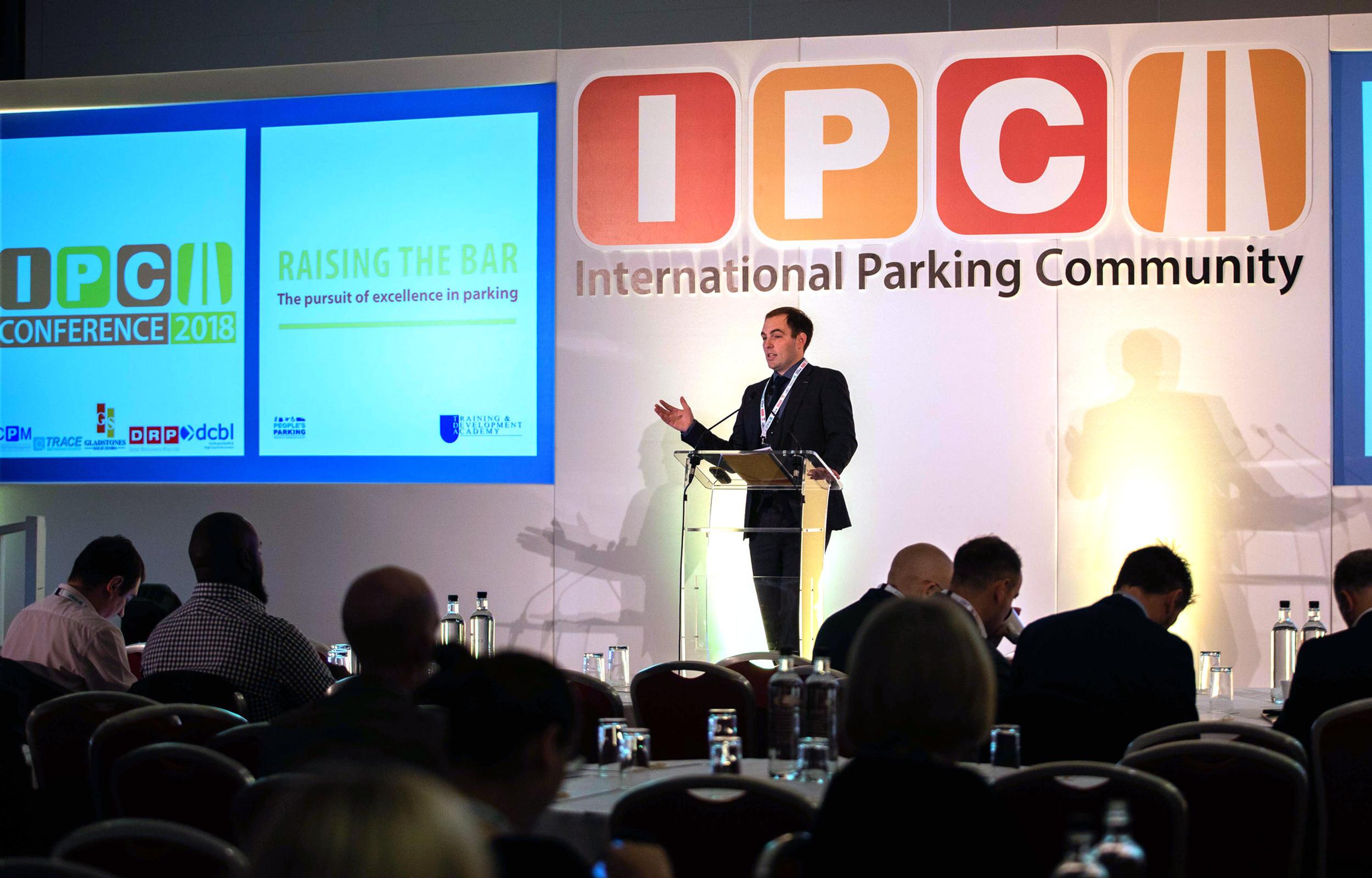 The International Parking Community's 2021 Annual Conference will take place as an 'in person event' at the Double Tree by Hilton Hotel in Milton Keynes on 16 September.
The theme of the conference is 'Cracking the Code – Moving forward with confidence', which will focus on the importance of effective preparation for the new Code of Practice for the private parking sector.
The conference will feature a keynote speech, guest speakers and break-out training and briefing sessions for delegates.
The training and briefing sessions will reflect new demands on parking operators and will include other topics such as electric vehicles, Blue Badge parking, VAT best practice and ensuring the well-being of employees.
During the afternoon there will be an open Q&A forum where delegates will share insights with members of the IPC's steering committee.
Exhibitors will showcase a range of systems and services in the communal areas around the conference hall.
The day will conclude with a black tie gala dinner that will feature the inaugural IPC Awards, with categories including a special award for 'Outstanding Support During the Pandemic'.
There will also be a fund-raising auction and raffle in support of the charity Friends of Frankie, as well as musical entertainment.
"This has been a year unlike any other and to move from the virtual world of webinars and video conferencing to an event where like-minded professionals can meet to share their thoughts and discuss the issues of the day (and year!) is long overdue," said Will Hurley, chief executive of the accredited trade association.
"Besides the significant impact of the pandemic on all of our lives, the move towards a new unified code of practice is very much front of mind for everyone in the parking sector.
"This year's annual conference will address all of the key topics and provide an excellent opportunity to gain insight and skills that will enable every parking professional to move forward with conviction and confidence.
"As always, the serious content will be balanced with the entertainment and enjoyment of a social gathering that captures the real spirit and drive of the entire parking community."
For more information or to register for the IPC's 2021 Annual Conference contact Fiona Macey at fiona@theipc.info
www.ipcconference.co.uk