Mobility hub design guide published
Solent Transport works with Highways England to develop design principles
11 August 2021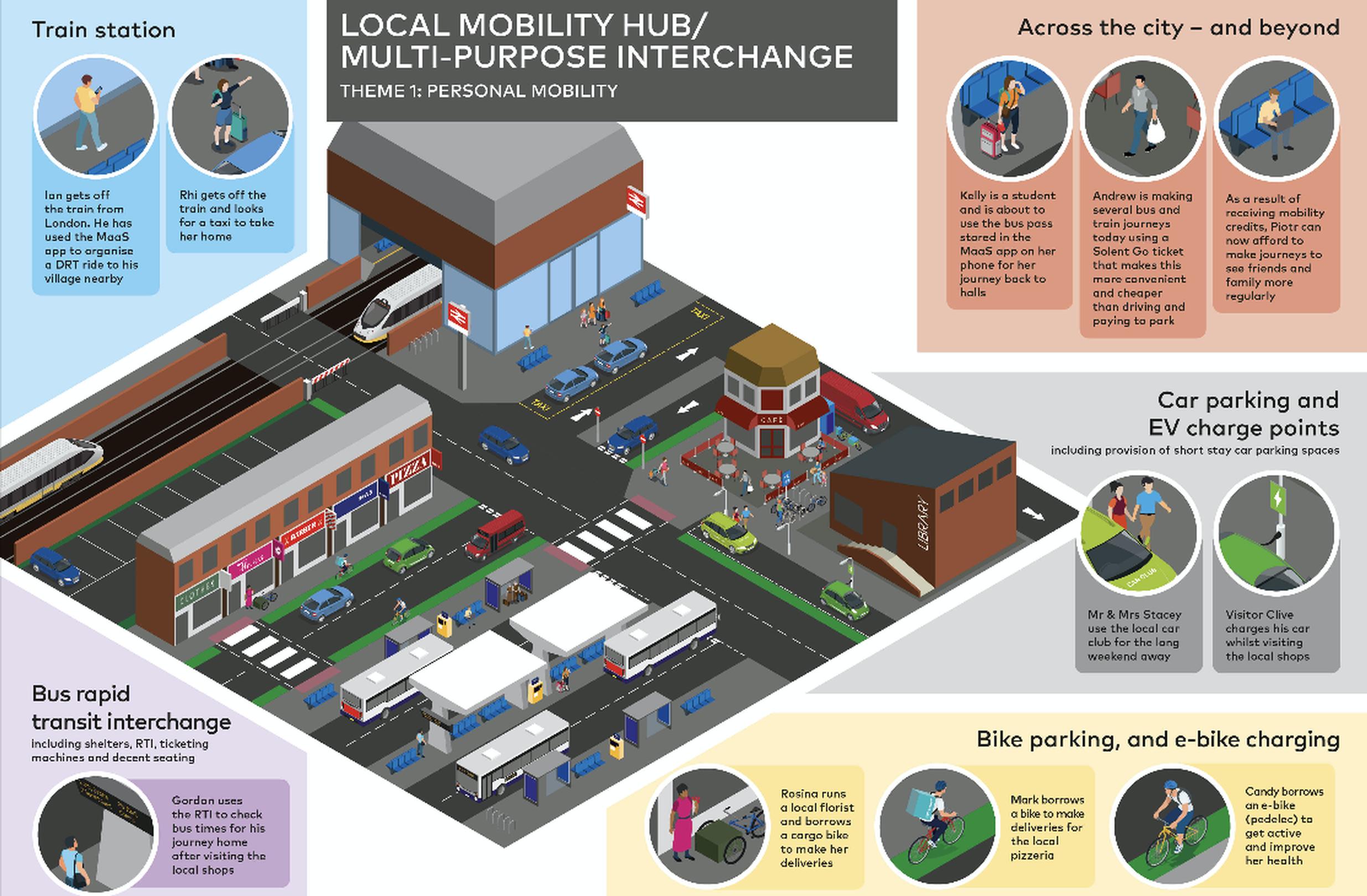 The idea of creating a concentration of mobility services at one place is emerging as a way of creating sustainable public transport systems. Such interchange facilities are frequently referred to as "mobility hubs".
A mobility hub design guide has been created by Solent Transport partnership, which was launched in 2007 and comprises Hampshire County Council, Portsmouth City Council, Southampton City Council and Isle of Wight Council.
The guide grew out a 'Mobility Hub Study' conducted by teams from Solent Transport and Highways England. Initially produced for Solent Transport partners, the guide has now been made available to local authorities, transport operators, developers and community groups across the UK.
The publication provides information about what should be considered in the planning and development of a mobility hub. It focusses on the key principals around planning, making it a useful tool for projects across the UK, or further afield. The guide advises that every site considered for a mobility hub will have differing constraints. It seeks to support project leaders with a template that is flexible and avoids presenting definitive design standards.
It covers a range of different types of hub models that might be adopted, with sections looking at finance, regulations and risk.
Solent Transport, alongside its local authority partners, is delivering more mobility solutions to the region. Mobility hubs are being considered as part of the region's Transforming Cities and Solent Future Transport Zone programmes, as well as the M3 and M27 Travel Demand Management programmes.
Cllr Lynne Stagg, deputy chair of Solent Transport's joint committee, said: "Over the last year we've witnessed changes in the way people work, travel, send or receive goods and interact with others. The creation of mobility hubs is a consequence of these changes and Solent Transport is proud to be a thought leader in this area.
"Well-designed mobility hubs offer the opportunity to integrate multiple services, improve environmental sustainability and support commercial growth. Plans for our own mobility hubs here in the Solent region are being developed."