Transport Decarbonisation Plan is 'a beginning, not an end'
Net Zero
27 July 2021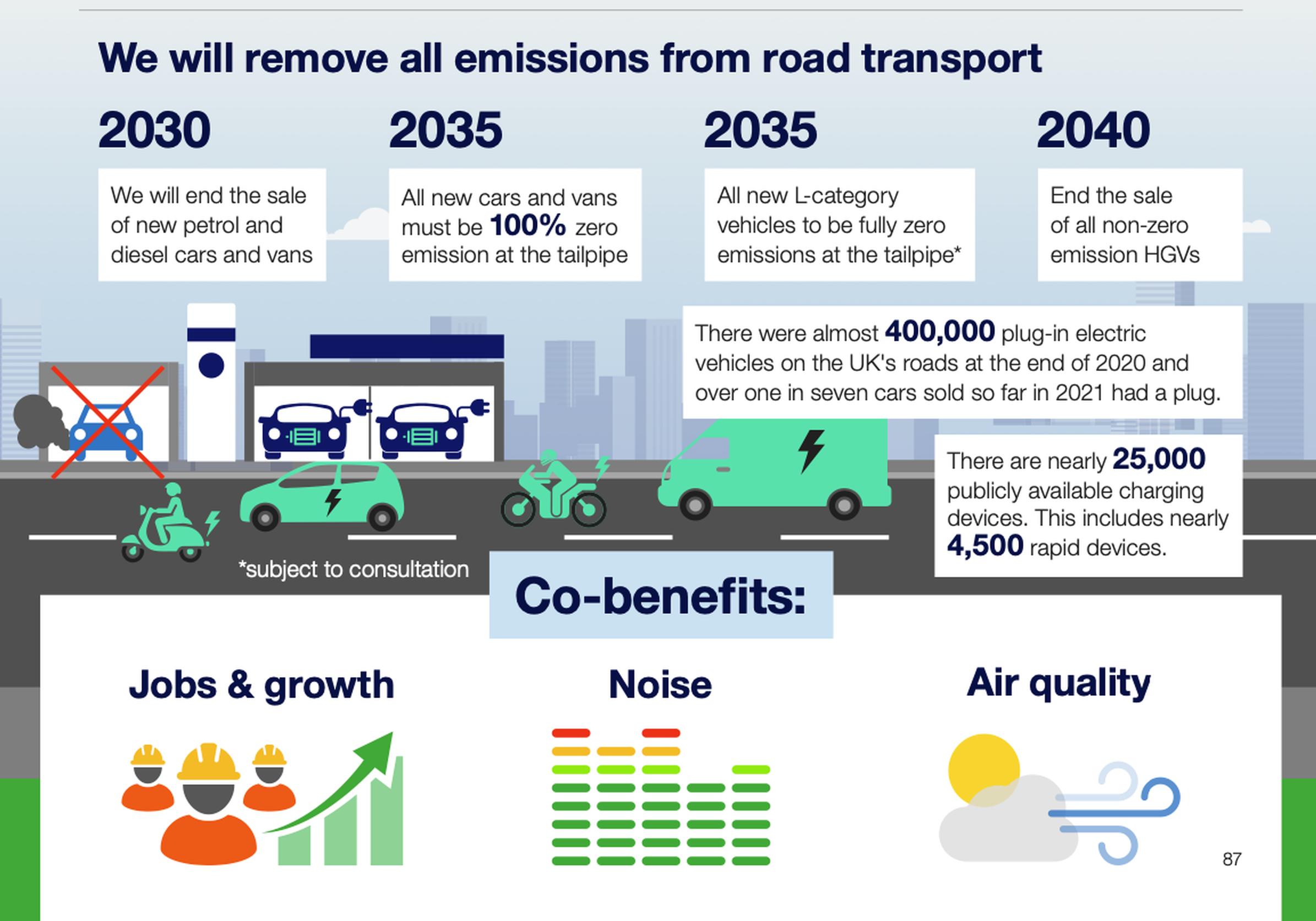 A 'Green Print' to decarbonise all modes of domestic transport by 2050 is at the heart of the Government's much anticipated and long-awaited Transport Decarbonisation Plan (TDP), which was published on 14 July.
The Government has also published a 2035 Delivery Plan, comprising all of the measures for decarbonising cars and vans into a single document.
Transport is the largest contributor to UK greenhouse gas emissions, with road transport alone accounting for almost a quarter of the UK's total emissions in 2019.
The TDP is one of a number of Government documents that will pave the way for a comprehensive net zero strategy ahead of the COP26 climate summit in November.
Transport secretary Grant Shapps said: "Whether we're commuting to work, visiting family or exporting goods abroad, we are utterly dependent on transport. And we always will be. But what if we had a solution to decades of rising emissions, a solution for every type of transport, that meant we should carry on travelling where we want, when we want, without harming the environment? Well, actually, we do. And it's explained in Britain's new Transport Decarbonisation Plan (TDP)."
He said the TDP and associated documents were "a beginning, not an end". In the report's foreword, he states: "Our ambitious roads programme reflects – and will continue to reflect – that in any imaginable circumstances the clear majority of longer journeys, passenger and freight, will be made by road; and that rural, remote areas will always depend more heavily on roads."
The bulk of the TPD was divided into two main sections, the first being six Strategic Priorities:
Accelerating modal shift to public and active transport
Decarbonisation of road vehicles
Decarbonising how we get our goods
Place-based solutions
UK as a hub for green transport, technology, and innovation
Reducing carbon in a global economy commitments.
Part two covers planned strategies, outlining commitments, actions and timings for decarbonising all forms of transport, with sections on increasing walking and cycling, zero emission buses and coaches, railways, creating a zero emission fleet of cars, vans, motorcycles, and scooters and, finally, accelerating the decarbonisation of shipping and aviation.
There is also a focus on 'multi-modal decarbonisation', with action plans for the freight and logistics sectors, place-based decarbonisation strategies and the benefits of moving to sustainable low carbon fuels.
Key documents alongside the main strategy include consultations on ending the sale of "non-zero emissions" heavy goods vehicles (HGVs) from 2040 and lighter HGVs from 2035.
"I can also commit to consulting on setting phase-out dates for all non-zero emission road vehicles, with 2040 as a backstop, setting a path to a time when every vehicle on the roads will be zero emission," said Shapps.
Detailed technology roadmaps for reducing and removing tailpipe emissions from transport were also published on the DfT's web pages.