Government publishes 'greenprint' for decarbonising transport
Transport secretary maps route to zero emission driving, passenger transport, deliveries and flights by 2050
14 July 2021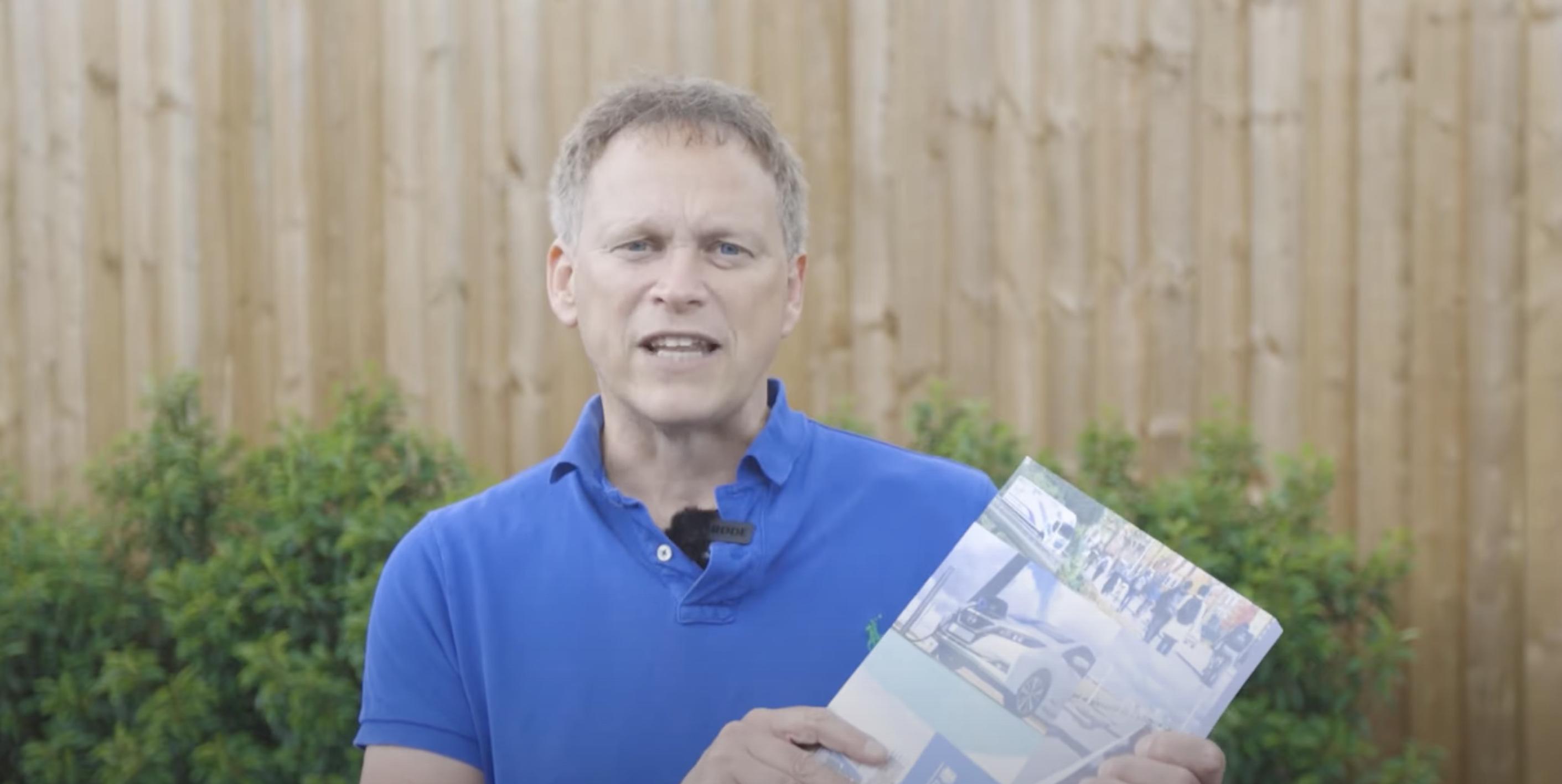 The UK government has published what it calls a 'greenprint' for decarbonising all modes of domestic transport by 2050.
The transport decarbonisation plan, launched by transport secretary Grant Shapps, announced the government's intention to phase out the sale of new diesel and petrol heavy goods vehicles (HGVs) by 2040, subject to consultation.
The announcement on good vehicles follows a commitment to phase out date the sale of polluting cars and vans by 2035.
Besides pledging £2.8bn to support industry and motorists to make the switch to cleaner vehicles, 'Decarbonising Transport: A Better, Greener Britain' notes that the Department for Transport has promised to invest £2bn in cycling and walking.
The transport decarbonisation plan also sets out how the government will improve public transport and increase support for active travel to make these the natural first choice for all who can take them.
The document envisages creating a net zero rail network by 2050, ensuring net zero domestic aviation emissions by 2040 and a transition to green shipping.
"Transport is not just how you get around," said Grant Shapps. "It is something that fundamentally shapes our towns, cities and countryside, our living standards and our health. It can shape all those things for good or for bad. Decarbonisation is not just some technocratic process. It's about how we make sure that transport shapes quality of life and the economy in ways that are good.
"It's not about stopping people doing things: it's about doing the same things differently. We will still fly on holiday, but in more efficient aircraft, using sustainable fuel. We will still drive, but increasingly in zero emission cars.
"The transport decarbonisation plan is just the start – we will need continued efforts and collaboration to deliver its ambitious commitments, which will ultimately create sustainable economic growth through healthier communities as we build back greener."
The publication of Decarbonising Transport and a series of related documents and consultations are part of a raft of the UK government announcements being made in the run up to the COP26, the 2021 United Nations Climate Change Conference, which is being held in the city of Glasgow from 31 October to 12 November under the presidency of the UK government.
Transport secretary Grant Shapps unveiled Decarbonsing Transport in a DfT video that can be seen by clicking here
Decarbonising road transport
Decarbonising Transport has been published in parallel to the government releasing a green paper setting out the regulatory framework requiring vehicle manufacturers to improve the fuel efficiency of new cars, vans and HGVs, enabling the country to meet the phase out dates while seeking to create new jobs for the automotive sector and delivering certainty for drivers.
The government is consulting on the possible introduction of a new phased industry mandate for zero emission vehicles.
The government has also published a 2035 delivery plan which brings together all of the measures for decarbonising cars and vans, from across government, into a single document.
The delivery plan outlines the key timelines, milestones and how progress towards the commitment to deliver mass ownership of zero emission cars and vans will be monitored.
Another document, the government's response to the electric vehicle smart charging consultation commits to laying legislation later this year to ensure that all new private EV chargepoints meet smart charging standards, which can save consumers money on their energy bills.
The UK government has recently made investments from car manufacturer Nissan to produce its new-generation electric vehicle in Sunderland, alongside Envision's new Gigafactory. Meanwhile, carmaker Stellantis has announced an investment in Vauxhall's Ellesmere Port manufacturing plant to convert the site for electric vehicle manufacturing.
The government has announced that it has brought forward the target date for the whole central government fleet of 40,000 cars and vans to be fully zero emission by 2027, three years earlier than previously planned
Car industry body the SMMT welcomed the publication of the Decarbonising Transport and its associated consultation, which it said create a "clear and supportive framework" to accelerate the transition to net zero mobility. SMMT chief executive Mike Hawes said: "The industry is already delivering with an ever-expanding range of electrified vehicles which are being bought in ever greater numbers. However, achieving net zero cannot rely solely on the automotive sector. Massive investment, not least in infrastructure, is necessary and must be delivered at accelerated pace, for which we still await a plan and equally ambitious targets. Crucially, we must maintain a strong and competitive market that ensures the shift to electrified vehicles is affordable for all.
"The electric revolution must be accessible and affordable for all. The right regulatory framework can give drivers the confidence to switch, and manufacturers the clarity they need to invest. However, the ambitions are incredibly high and the timeline tight, so any regulation must be backed by a package of measures that accelerate market uptake through consumer incentives, as well as an irreversible commitment to the expansion of charging infrastructure and rapid energy decarbonisation, so we're not putting brown energy into green cars and vans."
Andy Eastlake, chief executive of zero emission mobility association the Zemo Partnership, welcomed the plan and consultations. "The clear commitment to move all our road vehicles to zero emissions is critical, but even more important is the appetite to think differently about how this can be delivered," he said.
"Transport is perhaps one of the most emotive and complex areas of our lives and society, but zero tailpipe emission transport technology is already here. How we make this the default everywhere while also reducing overall demand for energy and other resources is the real challenge. It's therefore encouraging to see that the plan considers fiscal, behavioural, digital and other policy options as the exciting technology and energy revolutions gather pace. How effectively we can work collaboratively across sectors to bring all these together will be a true test of success of this plan."
The British Vehicle Rental and Leasing Association (BVRLA) also welcomed the plan. Its chief executive, Gerry Keaney, said: "The plans provide a clearer picture of where we are and where we need to get to on the road to net zero. BVRLA members will play a vital role in this journey, enabling millions of individuals and businesses to embrace zero emission road transport and switch to more sustainable forms of mobility."
Bright Blue, a liberal conservative think-tank, welcomed the plan. Patrick Hall, senior research fellow at Bright Blue, said: "The government's commitment to electrify its fleet of 40,000 cars and vans is a laudable one. As well as reducing emissions, this will have the added benefit of increasing the supply of zero emission vehicles (ZEVs) into the second-hand market, giving those on more modest incomes an opportunity to go electric."
In February, In February Bright Blue published Driving Uptake, a report proposing new fiscal and regulatory policies to mature the market for new and used battery electric vehicles in the UK, including that all new vehicle purchases for the public fleet, both for central and local government, should be electric vehicles. "The government needs to go further in helping those on more modest incomes, by introducing a Used Plug-in Car Grant for second hand ZEVs," said Hall. "It is imperative that the market for battery electric vehicles – both new and used – grows substantially over the next decade if the UK is to meet its legal net zero 2050 emissions target."
The energy sector will play a central role in the delivery of zero emission mobility. Graeme Cooper, head of future markets at National Grid, said: "This is the first zero emissions transport mandate for a major economy and is a great opportunity ahead of COP26 to show the UK's commitment to clean transport and clean air. The government has already committed significant investment for EV charging infrastructure and today's announcement will be a further boost, giving the industry and consumers clarity and confidence for the road ahead, not just for cars but other forms of transport too, including heavy goods vehicles."
Decarbonising passenger transport
Alongside the transport decarbonisation plan, the DfT has published a rail environment policy statement that sets the direction for the rail industry on environment issues such as traction decarbonisation, air quality, decarbonising the rail estate, biodiversity and waste.
The Confederation of Passenger Transport (CPT) called on the government to ensure that its transport decarbonisation plan put buses at the heart of transport networks across the country. CPT head of policy Alison Edwards said: "With cars and taxis contributing 55% of transport's greenhouse gas emissions we need urgent action to reduce car journeys if we want to be on track to deliver net zero by 2050.
"The plan is an opportunity to reset how we think about transport decarbonisation. We need to switch from a focus on reducing emissions at the tailpipe, especially of cars, to one that prioritises getting people out of their cars and onto buses and coaches, which has an immediate impact in reducing carbon emissions."
Commenting on what is needed to help the industry decarbonise its fleets, Edwards added: "The industry is committed to moving towards zero emission fleets and helping the Prime Minister deliver his promise of 4,000 new zero emission buses by 2025. We now need ministers to set out, recognising the impact of the pandemic, exactly what funding will be available and when so operators can plan their investments accordingly and, for coach in particular, we need to see technology and infrastructure developed that turns this ambition into reality."
Anthony Smith, chief executive of the independent watchdog Transport Focus, said: "People make choices based on cost and convenience. Offering people more and better options for sustainable travel is welcome when matched by the quality of the experience. However, it will be vital to really understand how and why people choose to travel and how they can do so sustainably. Behaviour change is difficult and will require long-term planning and commitment. We continue to support efforts to put people at the heart of policy and planning – next up is our work on transport users' views on sustainability, and on sharing road space to encourage active travel."
Tim Wood, interim chief executive at Transport for the North, welcomed the plan but wants to see investment in his region. "Addressing the climate emergency through the decarbonisation of our transport network is an urgent priority, and this national plan is to be welcomed," he said. "The key will be to translate its aims into action as swiftly as possible. As our Decarbonisation Strategy for the North of England is finalised later this year we're confident that our region will set the pace for climate action and hit our target of near-zero carbon emissions from surface transport by 2045 – ahead of national policy.
"The North is at the cutting edge of green innovation and is perfectly positioned to lead the way on many of the opportunities and initiatives – such as the rollout of electric vehicle charging networks and adoption of hydrogen as a clean fuel. Investment in our region will support the critical Green Economic Revolution and aid the wider levelling-up agenda. Publishing the Integrated Rail Plan must now be a priority in order to understand when HS2, Northern Powerhouse Rail and other major projects such as the Transpennine Route Upgrade and rail electrification will be delivered."
Encouraging active travel
Decarbonising Transport: A Better, Greener Britain notes that the Department for Transport flags up the government is investing active travel.
Roger Geffen, policy director of Cycling UK, said: "The government's Transport Decarbonisation Plan has finally arrived, eight months late, and it has clearly had a tortuous journey. Although it contains some interesting ideas, it seems confused about the overall direction it is going in.
"As we emerge from the pandemic and approach the international COP26 climate summit, this was a golden opportunity to show leadership, by setting targets for how quickly we will halt and reverse the growth of road traffic, and to re-allocate transport spending accordingly. At the start of the Plan's development, Grant Shapps spelled out his vision of a world in which 'we will use our cars less'. But we still don't know how much less, or by when."
Intelligent transport solutions
The chair of the ITS (UK), the intelligent transport society says the Government's transport decarbonisation plan but that opportunities exist right now to make better use of transport technology, particularly as the transition to green modes will take time. Ryan Hood of TRL, who is chair of ITS (UK) said "Climate change is the defining challenge of our generation – we must all do what we can, as quickly as we can, to limit the impact and support the transition to Net Zero. We have shown through the pandemic, how our towns, cities and transport systems can be rapidly adapted to prioritise walking and cycling. We can do the same again to support decarbonisation, and ITS can enable us to achieve it faster."
Hood pointed out that the ITS sector is a key enabler for many of the commitments outlined in the plan, from the use of data and information to inform commuters, to enabling safe walking and cycling, helping to prioritise public transport and shared mobility (e.g. bus priority and multi-occupancy lanes), a commitment to use dynamic kerbspace and delivery management, optimising traffic flows and reducing congestion and energy use, through to improved connectivity between transport modes.
"For many years, our members have been actively working to reduce the environmental impact of transport through the implementation of innovative technological solutions", he said. "For example Green Light Optimised Speed Advisory technology has been shown to reduce emissions by up to 27%, the NEVFMA air quality and modelling-related traffic management solution shows how emissions can be reduced by 40% on some days, while average speed cameras are proven to improve air quality by reducing the amount of stop-start traffic on the roads."
The freight sector's view
The DfT's consultation on goods vehicles proposes a 2035 phase-out date for vehicles weighing from 3.5 to 26 tonnes and 2040 for vehicles weighing more than 26 tonnes – or earlier if a faster transition seems feasible.
There was a positive response from Elizabeth de Jong, director of policy at Logistics UK, said: "The Transport Decarbonisation Plan will help to provide logistics businesses with confidence and clarity on the steps they must take on the pathway to net zero. Consultation on proposed phase out dates for new diesel HGVs should enable business to move forwards with confidence. Rail, shipping and aviation are all essential parts of logistics, so plans to support freight modal shift and develop technologies to reduce emissions across these modes are welcome.
"With logistics already embracing the need to decarbonise its operations, Logistics UK looks forward to working in partnership with the government on future action and strategies to realise the net zero ambition together."
Rod McKenzie, of the Road Haulage Association, said he supported the government's ambition, but added: "These alternative HGVs don't yet exist, we don't know when they will and it's not clear what any transition will look like. So this is a blue skies aspiration ahead of real life reality. For many haulage companies there are fears around cost of new vehicles and a collapse in resale value of existing lorries."
Sandy Parsonage, director of supply chain and logistics for Sainsbury's, said: "We welcome the government's ambition and look forward to engaging with the consultation. We are already working across our supply chain to explore alternative fuels and develop a zero carbon fleet of the future. At the same time, we're investing to reduce the emissions across our current fleet. This ambition will accelerate efforts to develop the technologies the UK needs to achieve net zero."
From the vehicle manufacturers' perspective, the SMMT's Mike Hawes said: "The industry is developing many types of zero-emission technologies for heavy commercial vehicles, with electric, hydrogen and other alternative fuel options available. However, the technologies are still in their infancy – so if the UK wants to be a leader in uptake, government must provide the right incentives and infrastructure so hauliers don't defer their decarbonising decision to the last minute. Plus, given these vehicles operate across borders, we need to ensure the solutions work both for the UK and our close international markets."
Besides advocating decarbonising road freight, the plan envisages more use of rail. "This plan sets out a clear vision for the decarbonisation of freight transport and recognises the vital role that rail has to play in reducing carbon emissions," said Maggie Simpson OBE, director general of the The Rail Freight Group (RFG). "We welcome government's commitment to setting a target for rail freight growth, and to the electrification of strategic gaps in the network, allowing more freight to be electrically hauled."
"Businesses across the country are looking to make more use of rail freight as they work to decarbonise their supply chain. This plan should help underpin the investments they need to make to do so – but it must now be backed by the necessary action to deliver on the government's ambition."
Business wants more routemaps
The Confederation of British Industry (CBI) said it was encouraged by the Decarbonising Transport plan, and hope routemaps for other sectors wil follow soon. Matthew Fell, the CBI's chief UK policy director, said: "Businesses will welcome the publication of a transport decarbonisation plan that outlines the pathway to net zero in 2050 for the whole transport sector. Firms have a huge role to play in the transition to a greener transport system through the fleets they buy, the commutes they support and the supply chain decisions they make.
"Phase out dates for polluting vehicles across road, rail and aerospace will send an important signal to markets and investors. These must be backed up with credible plans to accelerate the development of clean technologies like hydrogen and Sustainable Aviation Fuels, as well as a comprehensive plan for rolling out charging infrastructure for electric vehicles.
"The plan rightly recognises the importance of greener commutes through a modal shift, with investment in active travel and public transport networks being positive steps for businesses looking to lower their carbon footprints.
"Decarbonising transport is a major part of transitioning our whole economy to net zero within thirty years. Businesses will hope this plan is followed swiftly by a' Heat and Buildings Strategy', a 'Hydrogen Strategy' and an overarching 'Net Zero plan' – all promised to be delivered ahead of COP26 in November."
Aviation sector welcomes plan
In parallel to the decarbonisation plan the government has launched the Jet Zero consultation, which commits the sector to a net zero emissions target by 2050 and sets out an action plan for how it can be achieved – ensuring everyone can continue to fly for holidays, visits to family and business without contributing to climate change. The consultation proposes an earlier target for UK domestic aviation to reach net zero by 2040, as well as for all airport operations in England to be zero emission by 2040.
Emma Gilthorpe, chief operating officer of Heathrow Airport and chief executive of Jet Zero Council, said: "I welcome the leadership from government in committing to a target of net zero emissions from aviation by 2050 and recognising that the aviation industry is committed to delivering on this, too. We look forward to working with government to translate this ambition to action and deliver a future where people can continue to enjoy the benefits of air travel – without worrying about their impact on the environment.
Transport campaigners' mixed reactions
Greg Archer, UK director of the Europe-wide green transport campaign group Transport & Environment, welcomed Decarbonising Transport. "This plan is a milestone in the shift to a more sustainable UK transport system," he said. "The decision to only use zero emission road vehicles – including trucks – by 2050 is world-leading and will significantly reduce Britain's climate impact and improve the air we breathe. This complements the goal of net zero internal UK flights by 2040, although there is much more to do to tackle international aviation emissions.
"To ensure the UK meets its climate targets, the government will need to convert its raft of new proposals into measures that rapidly change how people and goods move. More difficult decisions to reduce vehicle use and flying and reallocate spending towards green transport options will be needed, but this plan signifies a commendable and substantial shift in the right direction."
Silviya Barrett, head of policy, research and projects at the Campaign for Better Transport, said: "We welcome the level of ambition in the government's transport decarbonisation plan and await further details on the practical policies that will help achieve this. Electric vehicles have an important role to play in cleaning up transport, so the proposed zero emission vehicles mandate and the phase-out of the sale of new diesel and petrol heavy goods vehicles by 2040 is also welcome.
"But technology alone will not be enough to reduce emissions at the level needed. There also needs to be specific targets for reducing motor vehicle use to make the government's ambition a reality. Reform of vehicle taxation is long overdue and, if replaced with road pricing, it can help support the transition to cleaner vehicles and greater use of public transport and other green modes.
"We are still concerned however that this plan will do nothing to rebalance transport spend away from road building and towards more sustainable modes. With billions still allocated to new roads, it feels like the government has missed a trick here."
A more sceptical note was sounded by Transport Action Network (TAN), roads campaigners that has engaged in a High Court action the Department for Transport over the £27bn second Road Investment Strategy (RIS2). It says that the transport decarbonisation plan cannot be credible unless the government abandons the roads programme.
Chris Todd, director of TAN, said: "As heat records tumble across the globe, it's ever more obvious we need coherent steps not contradictory actions. Yet after decades of dither and delay in cutting transport emissions, the Department for Transport remains unable to face up to the facts or take hard choices.
"Even if, as expected, the plan encourages a faster shift away from petrol and diesel vehicles, hitting carbon targets requires making driving less attractive too. Building ever bigger roads for ever bigger cars, even if electric, still has a major carbon cost for construction and manufacturing. With a 78% cut in emissions by 2035 recently written into law, it's high time for ministers to pension off the roads programme."