Garages are a place to park... stuff
Nearly six million UK garages not used for cars as they are too full of junk, says RAC Insurance
13 July 2021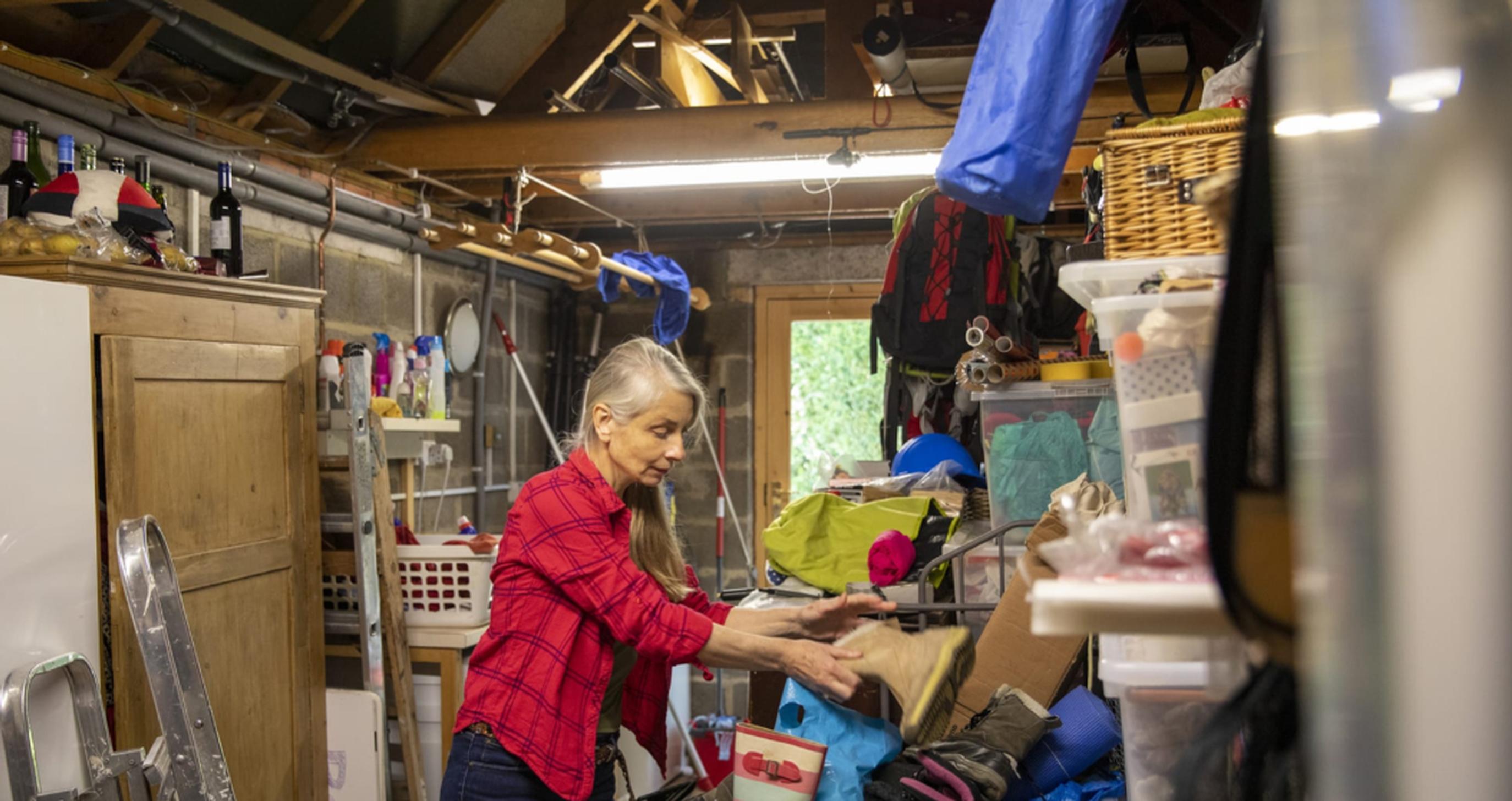 More than half of the UK's estimated 11 million garages are not used to park cars in them... mostly because they're too full of household junk, according to new research carried out by RAC Home Insurance.
Fifty-three per cent of drivers with garages claim never to put their cars in them, with just four-in-10 (40%) doing so on a regular basis and 8% occasionally. Instead, 70% say they leave their vehicles on the drive and two-fifths (18%) on the street, with the remainder using private or public car parks.
The study involved the RAC Opinion Panel survey talking to 2,138 drivers.
By far and away the number one reason for failing to use garages for the purpose they were intended is that they have too many other items stored in them – a fact that 68% of drivers with garages they don't park their cars in admitted to.
Among the items most commonly kept in UK garages are DIY tools and materials (90%), gardening tools and garden furniture (74%), push bikes and scooters (55%), welly boots and shoes (36%), and camping equipment (24%).
The second most popular reason for not parking in the garage – cited by four-in-10 drivers (39%) in the RAC Home Insurance study – was that there is not enough room to comfortably get in and out of the car due to the limited size of the garage itself. The situation is a bit more serious for nearly a quarter (23%), as they say there's not even enough space to open the car doors when it is parked in the garage. And, perhaps strangest of all, three-in-10 (30%) claim their cars are just too big to even get through the garage door in the first place – potentially due to the increased size of some modern cars such as SUVs, which have grown considerably in popularity in recent years.
Looking at what garages are used for, more than eight in 10 drivers (83%) said it is additional storage. Nearly half (47%) use it as a workshop or DIY space, 9% as a home gym or exercise space, while one-in-10 (8%) say they had converted theirs into another room.
Among those who actually use their garages for their intended purpose, more than two-thirds (67%) say they use it to park the car they drive regularly in, but for three-in-10 it is home to a classic car. A handy 10% claim they use theirs as a space to work on another car.
RAC Home Insurance spokesman Simon Williams said: "Our findings show the vast majority of UK garages aren't used for the purpose they were intended. At best, 40% of those with garages park their cars in them on a regular basis. It seems most garages are nothing more than additional storage, perhaps because many houses don't have enough easily accessible space to store lots of household items. But, in fairness, to many people with garages, some just aren't big enough to get a modern car in, and then there are some that you can drive into but are then too small to comfortably get in and out of your car."