Healthy street imbalance across capital
Streets
13 July 2021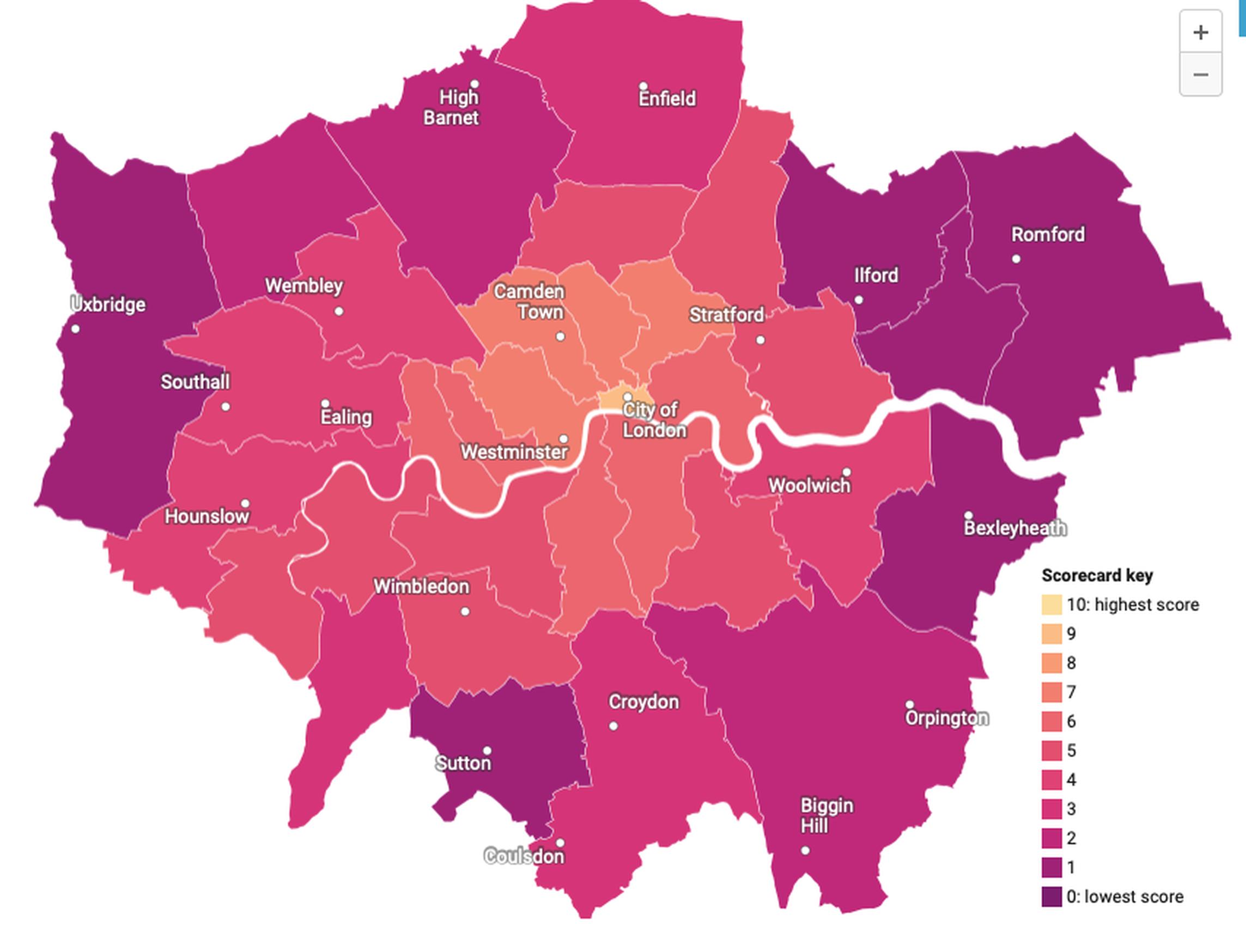 There has been a "huge divergence" in action taken by London boroughs to improve streets in reaction to the Covid-19 pandemic, according to analysis from the Healthy Streets Coalition, a group of transport, health, road safety and environment campaigns.
Its findings – set out in the Healthy Streets Scorecard – reveal that the top boroughs are Islington, Hackney and Camden while Waltham Forest is the top outer London borough.
By contrast, Croydon, Barking & Dagenham and Bexley have "failed to respond to London's health, air pollution and climate crises", said the coalition whose members include Sustrans, Living Streets, the London Cycling Campaign, Wheels for Wellbeing, CPRE and RoadPeace.
"While many London boroughs are forging ahead, some are still failing to take action, leaving their residents exposed to the dangers of rising congestion. London risks becoming a tale of two cities as a huge divergence in action emerges," said the coalition.
The analysis sets out data to show the health of each borough's streets according to nine indicators. The Scorecard, now in its third year, shows that overall progress for London is too slow if Mayor Sadiq Khan is to hit his targets on the capital being carbon neutral by 2030 and serious and fatal road casualties in the capital being reduced to zero by 2041.
The coalition said: "Despite a few high-profile schemes collapsing, more has been done than ever before and in more boroughs. But the current pace of change will need to be maintained, and boroughs that have faltered need now to move forward rapidly. The Mayor also needs to act urgently to protect Londoners' health and safety by tackling traffic congestion, pollution and road danger on main roads."