Return to work is making transport workers 'anxious and confused'
Most transport and logistics employees are worried about returning to work, survey reveals
06 July 2021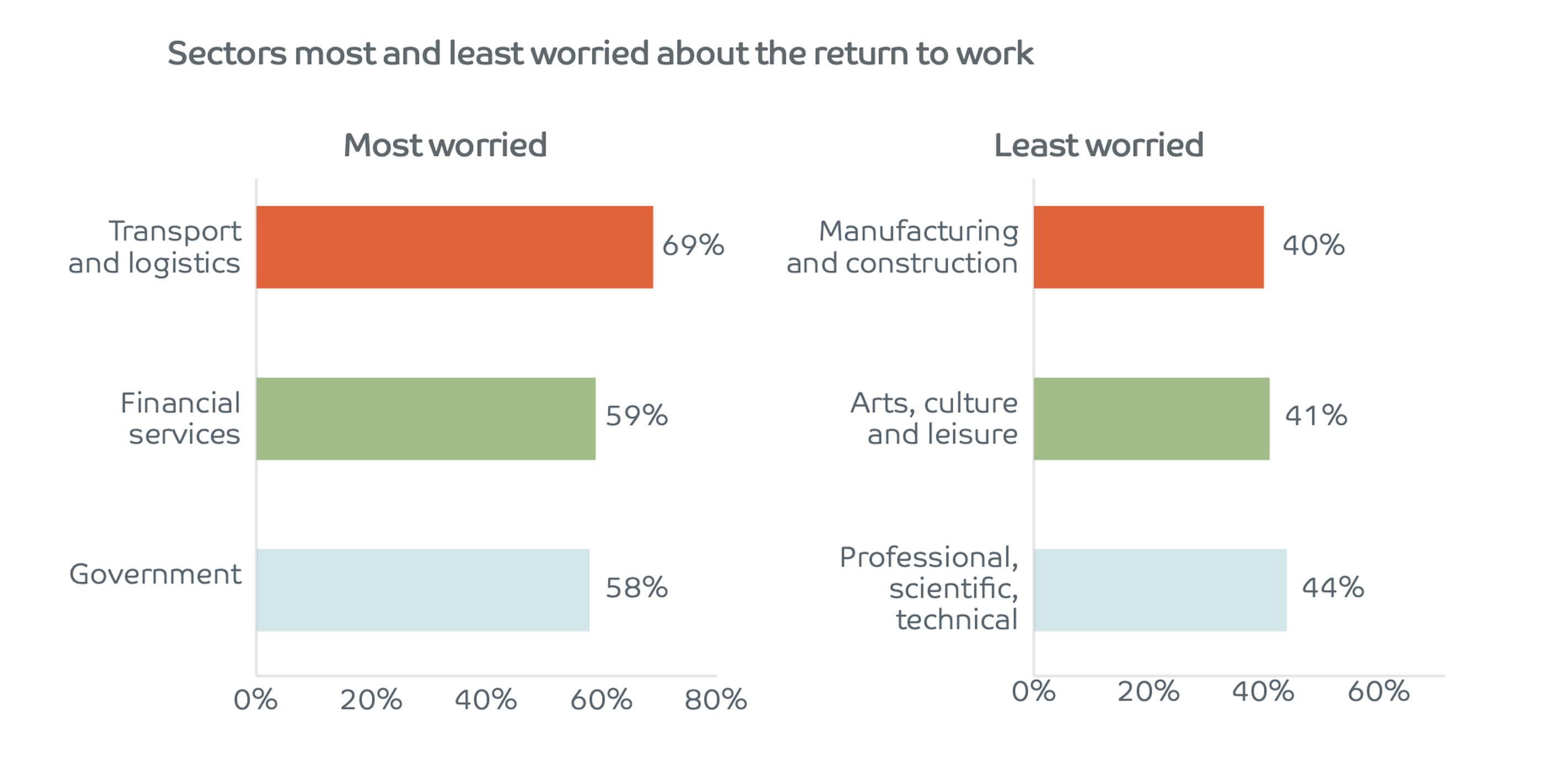 More than half (69%) of transport and logistic employees are anxious about returning to the workplace after more than a year of disruption in people's work lives, according to a study by Westfield Health.
With government guidance on unlocking changing again, research by the wellbeing provider reveals how employees are both worried and confused about how, and where, they will be working.
Some 51% of all the 1,500 employees surveyed by Westfield Health, a not-for-profit health provider, said they feel anxious about returning to the workplace, meaning that transport and logistic workers are more likely to be anxious than the national average.
One in five (19%) attribute this anxiety to a lack of communication about plans for a return to the office or workplace – this is now likely to rise following a delay to the end of restrictions.
Westfield Health's The Future of Health report can be downloaded by clicking here
Dave Capper, chief executive of Westfield Health, said: "This latest last-minute change to reopening will yet again take its toll on the financial, physical and mental wellbeing of employees. While controlling the virus is a priority, we can't keep neglecting the bigger mental health impact that is so crucial to the recovery of UK businesses.
"We know that more than half of all employees are anxious about a return to the office already, with a fifth attributing this anxiety to a lack of communication about plans for a return to the workplace. Businesses are trapped between wanting to move forward but having to react to government guidance, pivoting at the 11th hour into more confusion, uncertainty and anxiety for their employees.
"The data has shown a clear trend for weeks. Though it might be the right decision for our physical health, it's a call that could and should have been made weeks ago in order to help businesses prepare and mitigate the mental health impact on their team."
Mental health assistance (17%), flexible ways of working (15%) and speedy access to healthcare (17%) were measures that transport and logistics employees feel could help over the next few months, according to the research.
Almost 61% of employees in this sector are looking for more wellbeing support; not far behind those in government and retail with 66% wanting additional support.
The research also provides a snapshot of how employees across the UK are likely to change their ways of working. While only 13% of those who are currently working from home will be returning to the office full-time in the future, of all employees nearly half (42%) will be returning to the workplace with just 22% expecting to be working solely from home and 12% adopting a hybrid working model.
The pandemic saw many organisations allowing their employees to temporarily work remotely. The research found that there is a lot of variety across the transport and logistics sector when it comes to flexible working. Almost one in five (19%) companies in the transport and logistics sector are introducing flexible start and end times or reduced working hours.
Across the sectors surveyed, there is a mixed picture in terms of what employees are looking for from their companies. Those in government (46%), financial services (44%) and manufacturing and construction (41%) say flexible working would make returning to the office easier. Those in arts, culture and leisure would prefer mental health support (44% opposed to 33% wanting flexible working), as well as those in retail (33% opposed to 30%).
Those in manufacturing and construction are the least happy (28% dissatisfied) with the approach to flexible working and would prefer changes in workplace policies to support their wellbeing. Government employees are by far the least likely to be happy with their proposed working situation. A quarter in this sector said they would rather be working differently.
"This research has shown that getting teams to work to the best of their ability is dictated by how, where, and when they work, and that different companies in different sectors are feeling their way through what might work for their teams, whilst keeping one eye on changing government guidelines," Westfield's Dave Capper added.
"It has been, and continues to be, a minefield for companies to react and adapt. The last year has shown how important wellbeing is to a business: it is no longer a nice to have, but a business imperative."