We need to debunk the common myths over why a 20mph limit is unworkable
29 June 2021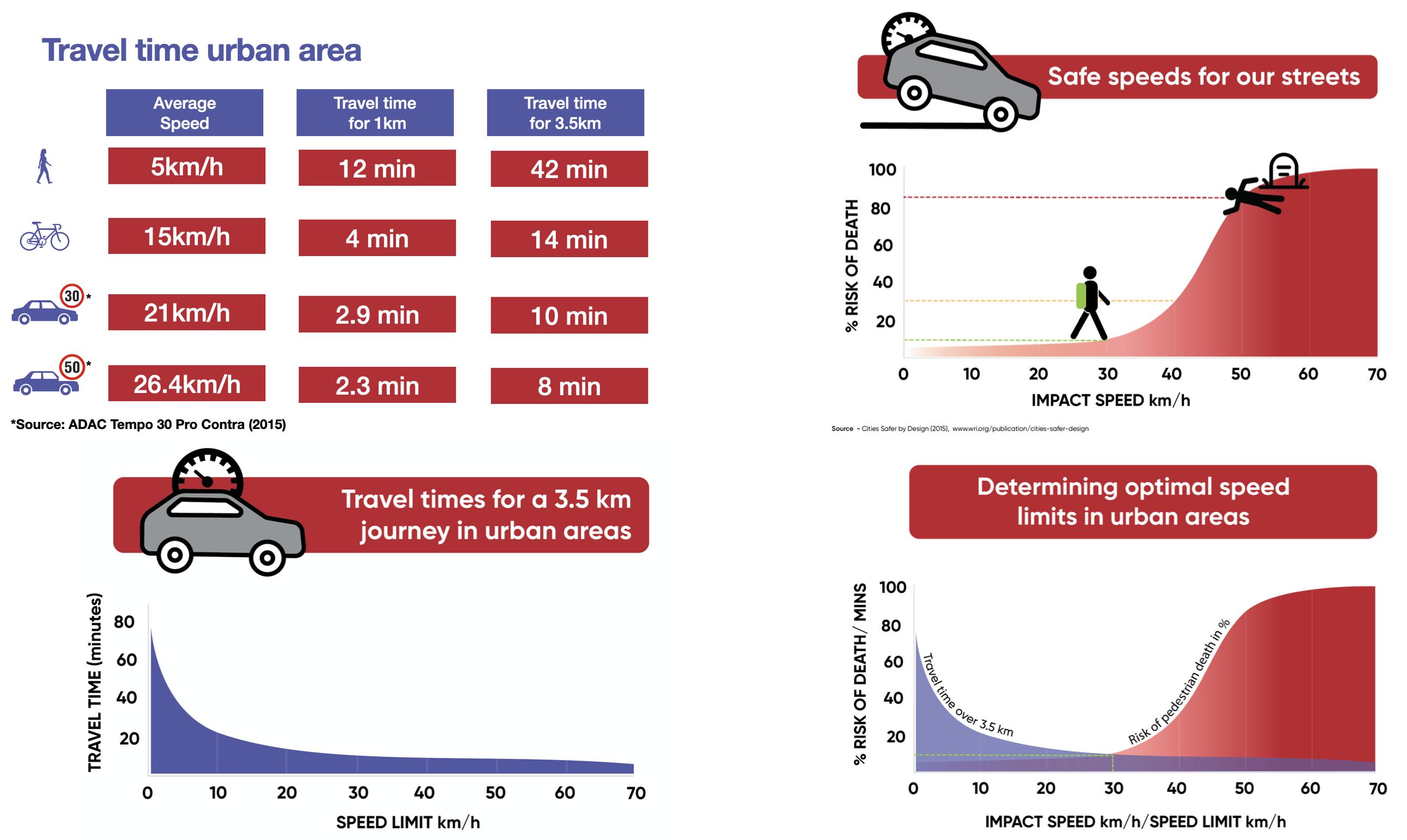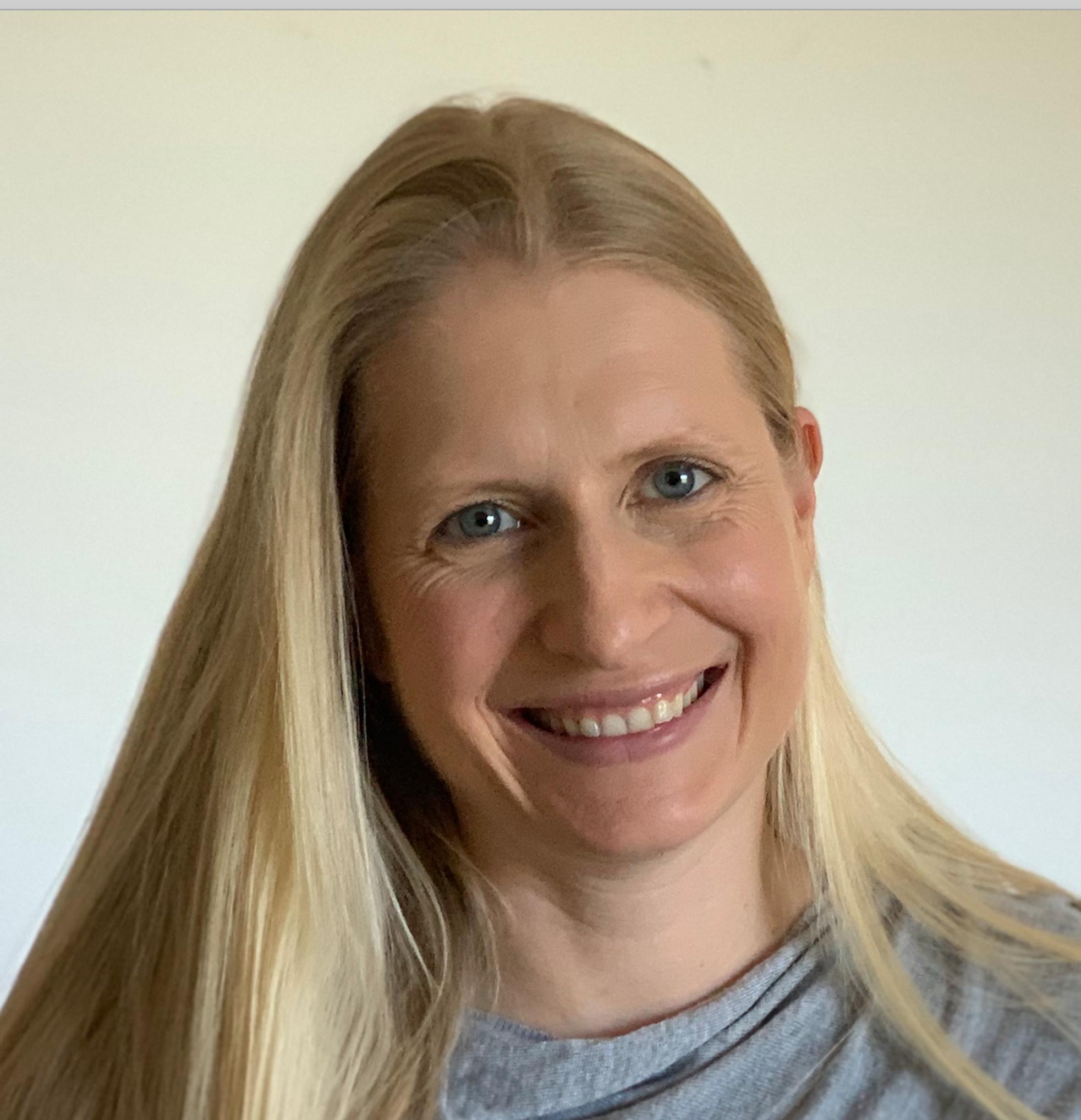 I grew up in Germany, a car-loving nation where the car industry is influential. However, walking and cycling in Germany felt much safer than in my neighbourhood in Wollongong, Australia. While car drivers in Germany don't act as if they 'own' the streets, in Australia many drivers seem to think the best approach to road safety is if people walking and cycling simply watch out for themselves. In Australia, neighbourhoods usually have 50km/h (30mph) limits and no crossings and often no footpaths.
In Germany, most neighbourhoods have 30km/h (20mph) limits and drivers watch out for people who walk, cycle and play in the streets.
Lower speed limits have many advantages such as: fewer crashes due to shorter breaking distances; increased driver awareness due to a wider field of vision; and less noise. However, the most common misunderstandings are probably the below:
Myth: They don't make a difference to people's safety
Speed kills is not just a marketing slogan. Humans can only tolerate a certain amount of kinetic energy before sustaining permanent injury. The kinetic energy is proportional to the square of the impact speed.
At impact speeds above 30km/h the risk of death for a pedestrian increases dramatically. This is a casual relationship based on physics, the second law of motion.
Myth: 30km/h limits steal our time
To travel 3.5km in an urban area, walking at an average speed of 5km/h will take 42min. Riding a bike at 15km/h will get you to your destination three times faster, i.e. in 14 minutes. Driving a car will take 10 minutes if the speed limit is 30km/h or eight minutes when the speed limit is 50km/h.
Some people tend to misjudge the extra benefit of taking a car for short distances and even more the effect the speed limit has on their average speed travelled.
Parents in Australia spend a lot of their time transporting their children to and from school and to afternoon activities. Even though most children attend schools within 2km of their home, the norm in Australia to drive the kids to school. In my city Wollongong, around 50% of streets have no footpaths and most streets have no crossings – pair this with 50km/h speed limits and it is understandable why the majority of parents choose to drive.
Congestion at school drop-off time is a major issue not just in my city. Congestion at peak times has a higher impact on travel times than lower speed limits could possibly have.
Reducing speed limits to 30 km/h would increase the likelihood that children are allowed to walk to school alone or cycle around their neighbourhoods – reducing congestion and freeing up parent's time doing more fun things with their kids than driving them around.
Add all this time together and the reality is that 30km/h limits will probably save most people time.
We need to decide where we want drivers to share space with others and where want to separate different modes of traff
Myth: Cities with high rates of cycling need separated cycle lanes everywhere
In Munich and most other German cities around 80% of streets have 30km/h limits and no separated bike lanes. In Munich around 17% of trips are made by bike.
In Wollongong and Sydney (and most other Australian cities) speed limits are 40km/h (in school zones) or 50km/h in neighbourhoods. Less than 2.5% of trips are made by bike.
When 30km/h was rolled out in most neighbourhoods in Germany decades ago, cycle lanes were removed as mixed traffic is considered safer by traffic planners in Germany.
As a response to changed travel patterns during Covid-19, pop-up bike lanes in Sydney and Wollongong have been rolled out. It is great that cycling infrastructure is now given more consideration. Unfortunately, traffic planners often don't include safe bicycle crossing points in their plans for pop-up lanes – cyclists are expected to get off their bike and cross with pedestrians at most intersections. This half-baked approach has the potential to achieve low usage rates from cyclists and outcry from motorists that have to give up parking spaces to make room.
A strategic approach to create a safe and connected cycling network that starts at people's doorsteps is missing. A bicycle network is only as good as its weakest link. The UN has mandated 30km/h limits where cars mix with pedestrians and cyclists. We need to decide where we want drivers to share space with others and where want to separate different modes of traffic.
Myth: Behaviour change is impossible
Growing up in the 80s in Germany, I still remember how normal it was that people were allowed to smoke everywhere – airplanes, restaurants, night clubs, at work. I would never have imagined that this would ever change – smoking in public was completely normal.
While changing attitudes is not easy, on the bright side in the case of 30km/h limits we don't even have to fight the industry as car makers are not against 30km/h limits and the logistics industry is supportive given this would make the last mile delivery safer and more efficient. And, as with public smoking, a state-wide approach will be more effective than a roll-out postcode by postcode.
Myth: 30km/h is an unsuitable blanket approach
The Pareto principle states that for many outcomes roughly 80% of consequences come from 20% of the causes. Therefore, we should not be surprised that 80% of streets in Munich and many other German cities have 30km/h limits.
The remaining 20% of streets is where cars spend most of their time – and here higher speed limits are usually found. On those streets we should invest in cycle lanes, footpaths and pedestrian priority crossings. In our neighbourhoods, sharing the streets by going no faster than 30km/h is a better option not just from a cost perspective.
Given drivers only spend a small percentage of their journey on these neighbourhood streets, we know perceived and actual impact on drivers will be minimal.
Find out more on common myths about 30km/h here: https://bit.ly/3xD0Kzj
Lena Huda is the founder of the Australian campaign 30please.org inspired by the UK's 20's Plenty for Us campaign