Stop treating road deaths as inevitable, Cox tells MPs
15 June 2021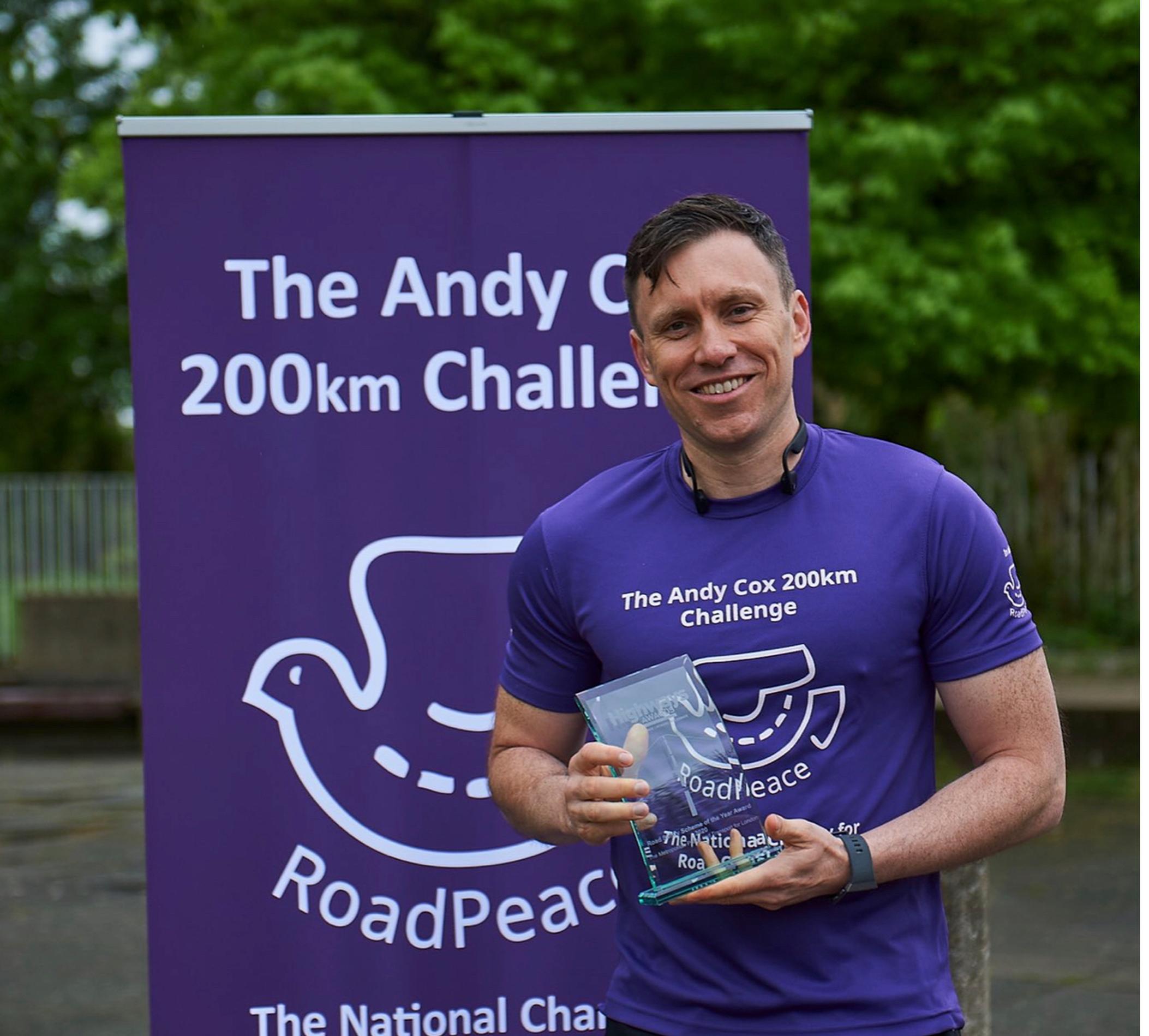 Detective chief superintendent Andy Cox is pressing MPs to sign up to measures to improve road safety. Cox is head of crime at Lincolnshire Police and is the national lead for fatal collision investigation reporting to the National Police Chiefs' Council. He was recently awarded UK Road Safety Leader of the Year by UK Road Offender Education (UKROEd) and raised more than £50,000 for RoadPeace, a national charity for road crash victims, after completing a 200km challenge.
In an open letter he calls on MPs to read out in Parliament the names of all those killed on the UK's roads every year. "This must continue until there are no names to read, when we have eradicated dangerous driving from our roads. To hear the scores of lives lost each year will push the issue further up the legislative agenda, setting an example in Parliament that makes it a societal priority to address, as well as for the relevant agencies across the sector."
Cox argues that the length of driving bans should be increased for drivers convicted of causing death by dangerous or careless driving, as well as for extreme speeders and repeat offenders.
A review of the 'exceptional hardship defence' must be conducted, said Cox. "Defendants are often allowed to continue driving after having more than 12 points on their licence. We must put victims and the safety of the public above the notion of an 'entitlement to drive'."
Dashcam technology must be actively encouraged nationally, he writes. "Better technology for event-data recording as well as speed-limiters should be adopted by manufacturers and endorsed by insurers."
Cox calls on the media, the police and the justice system to change how they talk about collisions, urging them to use "the appropriate level of severity, reflecting the destruction that road deaths cause".
There must be more coverage for fatal collisions and a better platform for victims to have a voice, he argues. "We must stop talking about collisions and road deaths as an inevitability. Each death is in fact a devastating part of society that we have the power to prevent."
He adds: "The auto industry must take responsibility for how we prioritise vehicle power and speed. There should be less focus on 0-60mph capabilities, with the auto sector becoming a more prevalent influence in the road danger reduction mission."
Cox told LTT: "My letter is aimed at MPs and all strategic leaders working within the road safety sector. I'm hoping to achieve real change, and nothing I've called for is unachievable."