Leicester e-bike to extend to 50 docking stations
04 June 2021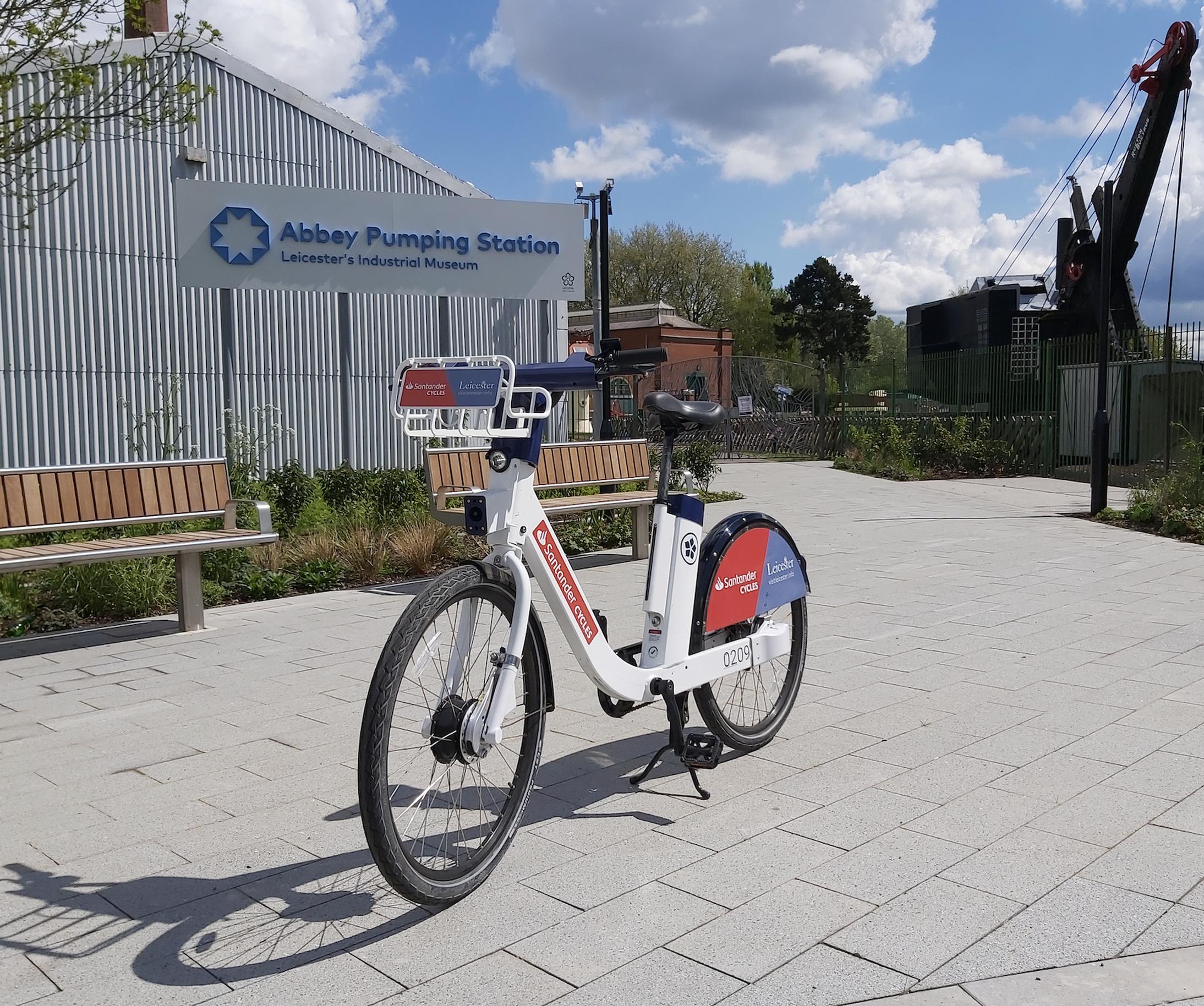 More than 7,000 people have registered with Leicester's e-bike hire scheme since its launch on 14 April, clocking up over 10,000 trips, the city council has reported.
To encourage them to sign up, users were offered a discounted rate of £1.20 for a 30-day membership plan, with hire rates starting at 60p for the first 30 minutes.
The Santander Cycles Leicester scheme will be extended to offer 500 electric bikes from 50 locations across Leicester city centre by the summer, making it the largest docked e-bike hire scheme in the UK, said the council's cycling co-ordinator Andy Salkeld.
Leicester City Council secured £600,000 from the DfT's Transforming Cities fund for the scheme. Sponsorship will come from Santander UK, with further investment from operator Ride On and its delivery partner Enzen Global.
"The additional assistance the electric motor brings also enables people to ride who may need extra help," Salkeld told LTT. "We anticipate older people, people who use cycles as a mobility aid and new or returning cyclists will be helped by the e-cycles."
He added: "There are currently 18 docking stations and we aim to have 50 operating docking stations over the summer. The initial geographical area is focussed around the city centre and inner suburbs."