Boardman is Greater Manchester's first transport commissioner
02 June 2021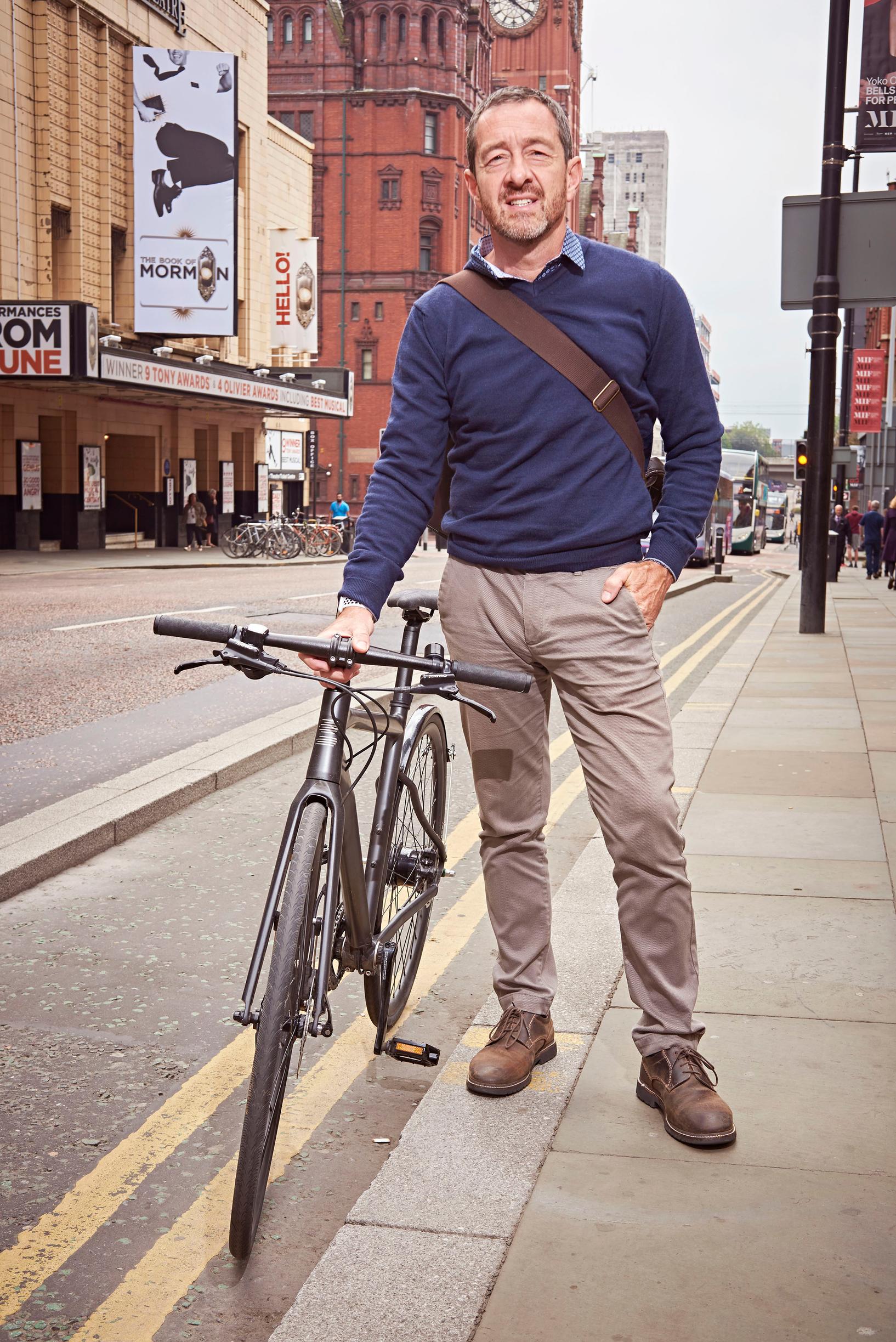 Mayor of Greater Manchester Andy Burnham has made Chris Boardman the city region's first transport commissioner. Boardman has been Greater Manchester's cycling and walking commissioner since 2017.
The Olympic cycling gold medallist – who has also seen success as an entrepreneur and innovator - has been tasked with accelerating the delivery of 'The Bee Network'. This is the new name for Greater Manchester's fully integrated transport system, inspired by the name previously used for the city region's cycling and walking network.
Mayor of Greater Manchester, Andy Burnham, said that Boardman's "work and drive to make our city-region a global player to rival great places such as Copenhagen and New York over the last three years has been inspirational and I know he will apply this same vision in his new job."
Boardman will attend the newly established Bee Network delivery board, which meets weekly, to ensure that plans stay on track.
"Our vision for Greater Manchester was never just about delivering quality cycling and walking routes. While they are essential ingredients in making Greater Manchester a better place to grow up, get on and grow old, they are only a part of the solution," Boardman said.
"If we combine our plan for a world-class active travel network, with trams, buses, trains, taxis and private hire, we can give people everything they need to travel around the region without needing to drive. Crucially, that will also help us achieve our goal to be carbon neutral by 2038. Greater Manchester can lead the country in showing how this can be done and I'm excited to play a part in making that happen."
As transport commissioner, Boardman will not have direct line management responsibilities but - as part of his expanded role - he will be working with teams across all transport modes and act as The Mayor's primary adviser.
The first phase of a cycle hire scheme is due to launch next month. Electric bikes will be available for hire, and the research revealed that 67% of those who would consider using the scheme said the inclusion of e-bikes would make them more likely to use it.
Boardman said: "All the data suggests the cycle hire scheme is likely to lead to a huge increase in the numbers choosing to get around by bike, especially women.
"Ownership, storage and maintenance of a bike are all barriers for many and cycle hire will take that away by offering an affordable, sustainable and healthy transport alternative to hundreds of thousands of residents and visitors. I travel around the region every week, so I am one of the many that can't wait to personally use the service."