Taking care of people
Ryan Williams reflects on how StructureCare has looked after both its customers and staff during the pandemic
10 May 2021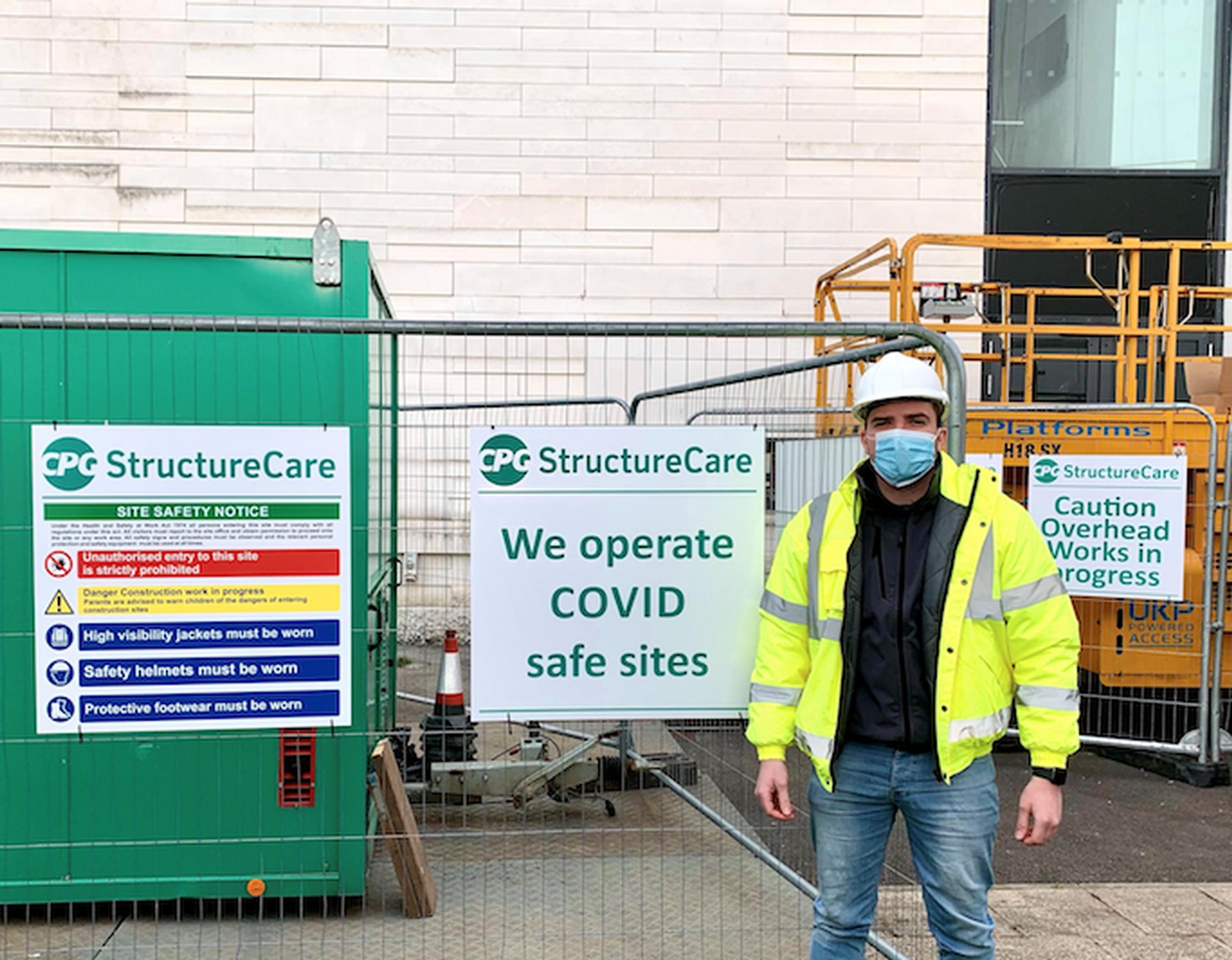 After the initial shock to the economy when the first coronavirus lockdown was ordered over a year ago, construction was one of the first industries to get back on track. With a lack of clear guidance and safe operating parameters, plus the ongoing changes to what had been provided, life became especially complicated as we attempted to continue to function safely as a business where required to do so; in some cases, on particular projects, we were deemed key workers.
As a structural maintenance and repair company providing a range of product and service portfolios covering the infrastructure, industrial, retail, commercial and residential sectors across the UK, StructureCare reacted rapidly to re-evaluate its activities. These included both working practices and wider operating conditions addressing transmission of the virus.
Filling the role of either lead contractor or specialist sub-contractor, the company is known for transforming car park facilities, waterproofing elevated service decks, flat roofs and podium slabs, as well as installing specialist protective coatings.
These core activities involve manual tasks using small plant and equipment to complete work, typically working in an external environment that lessened the risk of transmission. In all cases, of course, safe distancing and, ultimately personal protective equipment (PPE) and respiratory protective equipment (RPE), were used to ensure people were able to work safely.
As work resumed on all sites, other than in Scotland where the Holyrood government decided on a stricter shutdown, COVID precautions immediately became a key aspect to project planning and management at all levels while routine hygiene measures included the provision of hand-sanitisers at all entry points on site and in the office. Temperature checks and attendance registers were also utilised, and enhanced cleaning procedures were also instigated for spaces such as cabs, canteens, toilets and other shared facilities.
In some cases, construction sites were closed, thus creating a downturn in work and the unfortunate need to furlough people arose. Equally, people were required to shield under government advice and due consideration was given to those whose partners were key workers, or who were responsible for school age children.
As has been highlighted following a number of widely reported coronavirus outbreaks across the agricultural and food processing industries, infections often spread amongst a workforce, not during the actual working day, but because of relatively restricted living conditions or in the course of travelling to and from the workplace.
Due to their scale and geographic spread, major construction projects have always required the majority of the workforce to lead a peripatetic lifestyle and many of StructureCare's employees are required to stay in temporary accommodation, acting in a transient manner to support the operational needs of the business, usually staying in bed & breakfast type accommodation around the country. To ensure the health and well-being of our people, StructureCare chose to move to single occupancy rooms in the larger hotel chains which were able to remain open. Similarly, vehicle-sharing was vetoed, with extra vans being utilised to ensure operatives could all travel to sites safely.
Significantly, with a lot of StructureCare's contracts being for the public sector, including the NHS, some of the car park projects in progress during the pandemic have actually seen increased vehicle use compared to normal times. This meant that refurbishment work impacted directly on the lives of key workers, creating both additional pressure and motivation to deliver the contract on time and with minimal disruption.
A £2.1m contract for an NHS Foundation Trust in north London became a benchmark project for the way in which multi-storey car parks could be tackled and has now been put forward for one of the industry's coveted annual awards.
Despite having commenced in the autumn of 2019, the 32-week programme actually suffered minimal disruption and was completed to schedule and on budget in July 2020. The scope of the work involved the application of DeckProtect+ coatings on the parking decks and Tremco CPG Repoma roof coatings.
As well as the hygiene regime already mentioned, COVID-safe measures were reinforced through toolbox talks and regular health & safety bulletins as well as constant monitoring. With StructureCare responsible for delivering turnkey projects, its management team also had to coordinate captive-blasting, lighting and scaffolding contractors and oversee all material deliveries.
All of this was ongoing when, on 1 June 2020, StructureCare underwent the planned transition into becoming part of the internationally renowned CPG Europe, part of RPM International Inc. Thankfully, 2020 passed without any employee becoming seriously ill with the COVID-19 virus. Of course, all the StructureCare team and operatives have worked hard during this time and I cannot thank everyone enough.
This has been a challenging, and successful, year for us and we are excited for the year ahead and look forward to growing the company further and offering our expertise to both existing and new clients.
Ryan Williams is business development manager at StructureCare
www.structurecare.com