Leeds' P&R will have room for 1,200 cars
£38.5m project will encourage electric-powered motoring
11 January 2021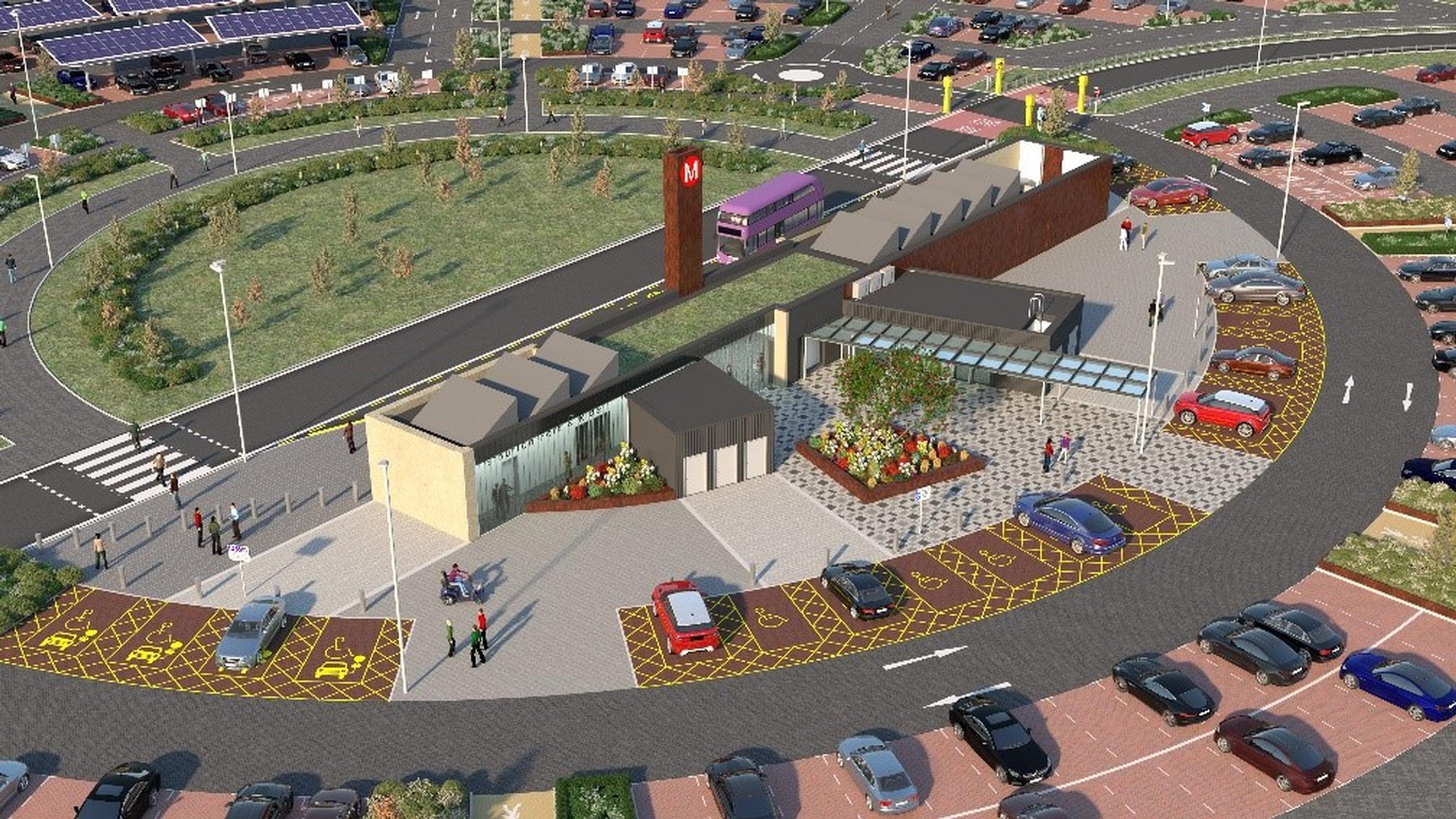 Leeds City Council's new park & ride in Stourton will be completed in the autumn. The £38.5m project is part of Connecting Leeds' plan to improve the bus network, provide better connectivity and reduce carbon emissions in the city.
The park & ride site will have capacity for 1,200 vehicles and will complement the Elland Road and Temple Green sites, catering for trips south-east of the city with access via Junction 7 of M621, A61 and A639.
It is anticipated that the Stourton park & ride site will take over 1.6 million car kilometres off the network into Leeds City centre each year.
Stourton will be a solar-powered park & ride site and will be served by an electric bus fleet, that will run every day. The solar-powered operation will result in the reduction of 471 tonnes of carbon each year, which is the equivalent of removing 203 cars from our roads. The solar panels will also power 26 electric vehicle (EV) charging points and one bus capacity point.
In addition, the bus priority measures along the new corridor linking the park & ride to the city should help to provide quicker and more reliable journey times on existing services. Modelling indicates that at peak times, the measures along Hunslet Road and Low Road will provide a 10% journey time improvement for buses.
Leeds City Council's executive board member for climate change, transport and sustainable development, Cllr Lisa Mulherin, said: "The development of Stourton park & ride builds on the obvious benefits of people switching to public transport use to reduce their impact on the environment. Solar panels and an innovative battery storage system, paid for with European Regional Development Funding, will provide energy for the whole park & ride site, which will be served by electric buses."
Cllr Kim Groves, transport lead for the West Yorkshire Combined Authority, said: "With the potential to take up to 1,200 cars off the road and offer improved journey times into Leeds city centre in a fleet of new all-electric buses, projects like this are an important milestone in our ambition to becoming a net-zero carbon region by 2038."
Martin Hirst, commercial director of First West Yorkshire, said: "We are delighted to have been selected by West Yorkshire Combined Authority and Leeds City Council to operate the service. This builds on our successful partnership with the existing park & ride network in the city and we're looking forward to bringing the benefits of this bus connectivity to more people working in and visiting Leeds.
"The new buses will expand our all-electric vehicle fleet in Leeds and are a continued demonstration of our strategy to move to a fully zero-emission fleet across the region in the years ahead. They also enable us to capitalise on the bus priority measures now rolling out across the city, helping to create cleaner air, reduce congestion and give customer reliable journey times in superior comfort."