Mini-Holland schemes 'result in traffic evaporation'
Active Travel
16 December 2020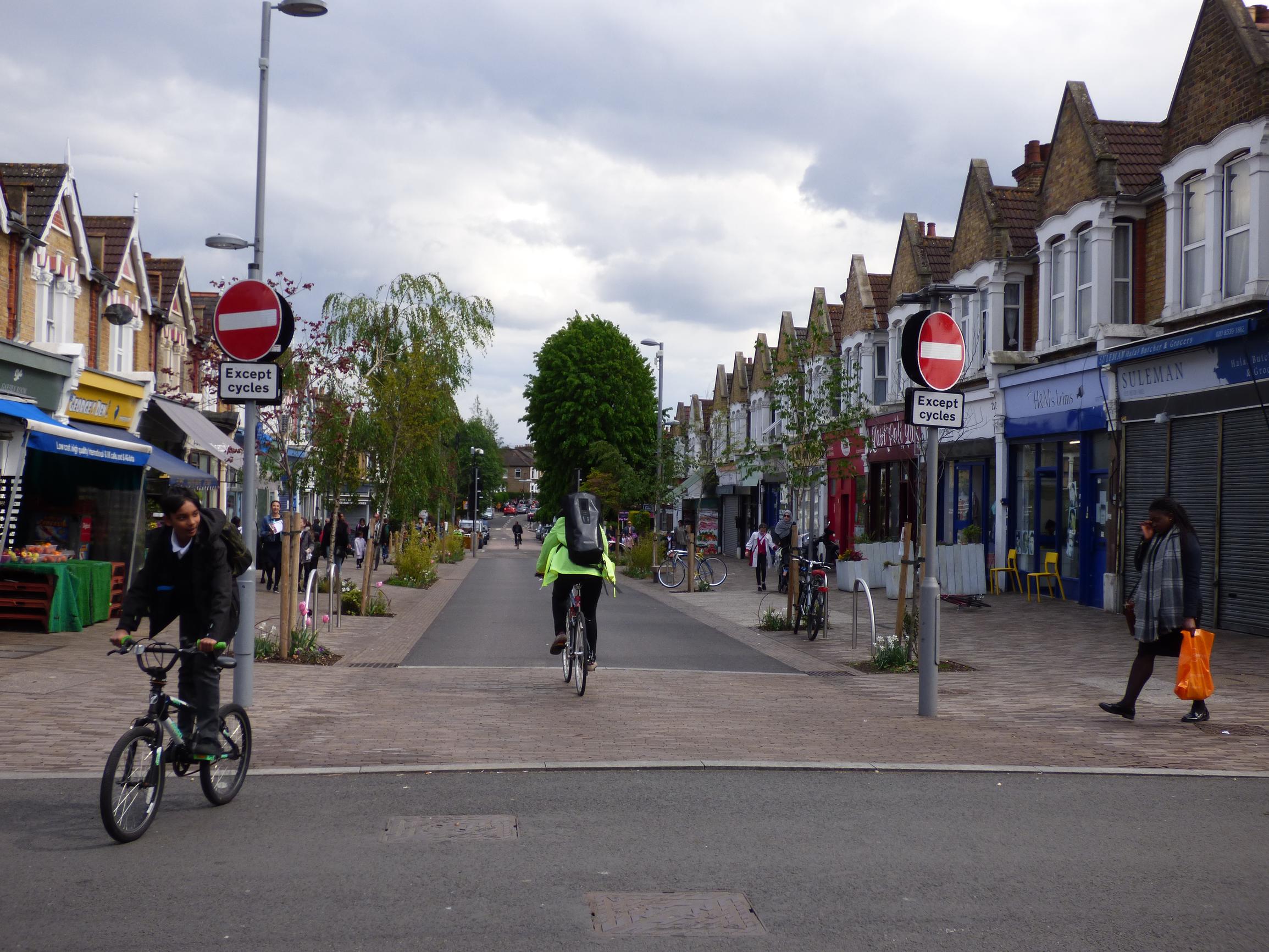 Ownership of cars and vans is falling in the outer London mini-Holland boroughs, particularly those with low traffic neighbourhoods, concludes a new study by transport academics.
Three London boroughs – Enfield, Kingston and Waltham Forest – received funding totalling around £100m from the then Mayor of London Boris Johnson in 2014 for the mini-Holland programme to create cyclist and pedestrian friendly routes.
Anna Goodman, Scott Urban and Rachel Aldred used vehicle registration data in outer London between 2015 and 2019 to see whether mini-Holland and LTN schemes had affected vehicle ownership.
They discovered that the biggest falls were in areas with LTNs, with car/van ownership down by 6% (23 cars/vans per 1000) compared with 2% (seven cars/vans per 1000) in other active travel areas.
The drop was smaller in areas introduce other active travel infrastructure such as cycle tracks at 2% (or 7 cars/vans per 10000).
"As around 93% of cars in both outer and inner London are owned by people living in residential streets, this suggests substantial potential to reduce car ownership through roll-out of LTNs in other residential neighbourhoods," says the study.
The falls in vehicle numbers in LTN and mini-Holland areas are not a continuation of pre-existing downward trends, the researchers point out. Conversely, they found that vehicle ownership had been rising in LTN areas prior to schemes being introduced.
The findings add to evidence that mini-Holland schemes, particularly those with an LTN, lead to traffic evaporation, say the researchers.