Road traffic levels get back to normal but rail stuck in siding
Travel Demand
21 September 2020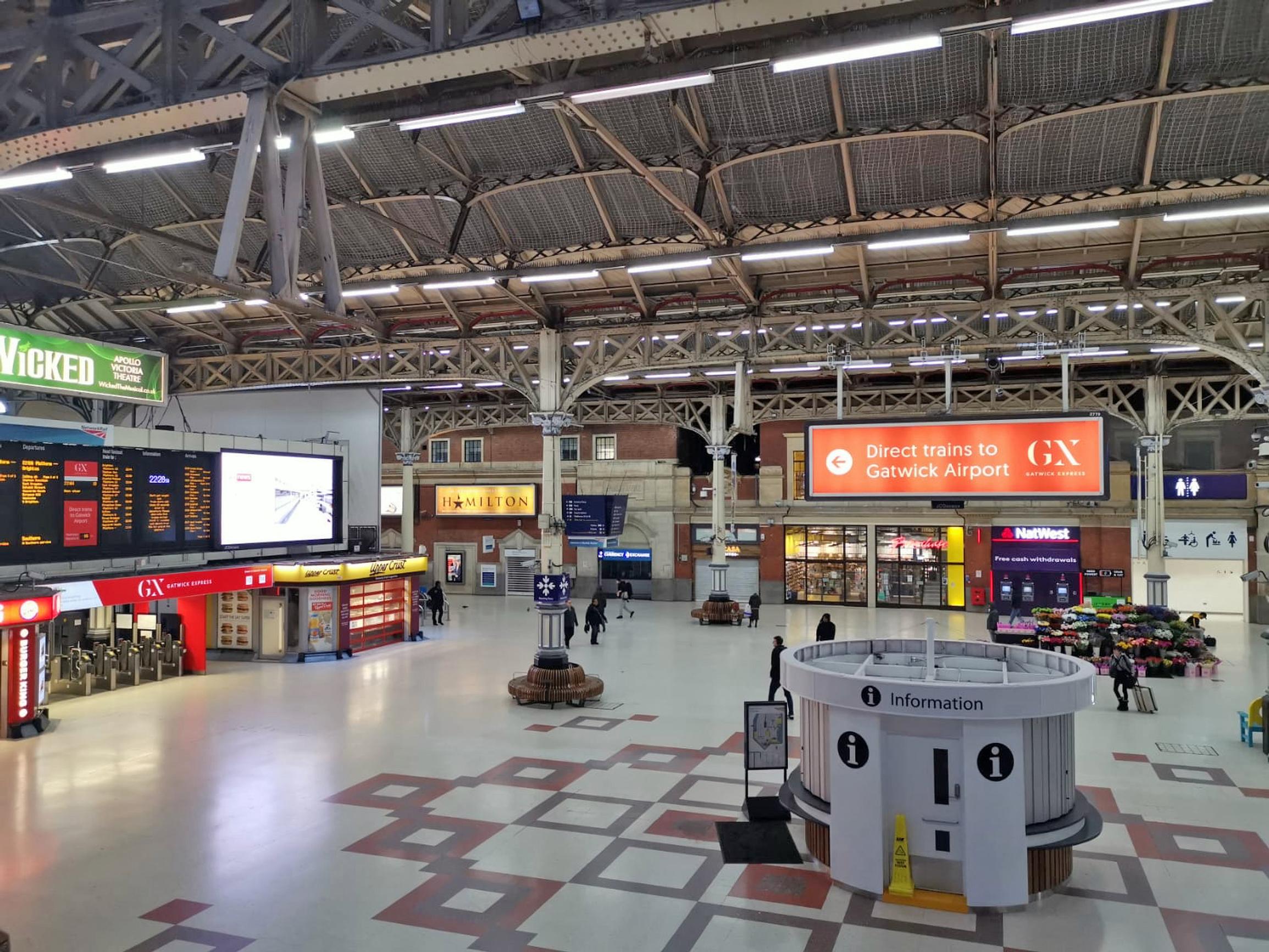 Road traffic volumes in Britain are exceeding their pre-Covid levels on some days according to the latest data from central and local government. The figures also show that bus use is recovering at a much faster rate than rail.
At the height of the pandemic lockdown in April, road traffic fell to a low of 23 per cent of the equivalent day in early February before movement restrictions were implemented.
Volumes have recovered swiftly since restrictions eased. This week's DfT statistics suggest motor traffic volumes have exceeded levels seen in early February on ten days since the beginning of August. HGV and van traffic is now consistently about the equivalent February data. Car traffic fluctuates between the high 80s and just over 100 per cent.
Bus use in Britain outside London has recovered to about 59 per cent of its level in late January. The capital's bus use is about 57 per cent of the equivalent day in 2019.
But rail patronage across Britain was this week estimated to be only about 36 per cent of the equivalent week in 2019.
Cycle trips remain above levels seen in the first week of March but volumes have fallen back from some of the highs of 200%+ recorded during June/July.
Local authority data provides additional insights.
The Cambridgeshire and Peterborough Combined Authority has reported that road traffic volumes have risen above their pre-Covid-19 levels but without significant congestion.
Paul Raynes, the CA's delivery and strategy director, said last week that the volume of vehicular traffic was 105 per cent of pre-lockdown levels across the area and 120 per cent above in South Cambridgeshire and Huntingdonshire.
"This has, so far, been without a return of significant congestion," said Raynes. "There is limited evidence, so far, of a return to a rush hour. This is corroborated by the fact that the lowest levels of vehicle traffic recovery are being seen in the city centres of Cambridge and Peterborough."
Raynes said bus patronage was still far below pre-Covid levels. "Bus firms have made a determined effort to restore their networks. Supported (subsidised) services are running at 100 per cent of normal levels and commercial services are running at over 90 per cent of normal levels.
"Passenger numbers have not recovered, however, and are at about 30-35 per cent of normal. The implications of this for the economics of those commercial services will be obvious."
The Nottingham and Nottinghamshire joint committee on strategic planning and transport heard last week that general traffic levels (cars and motorcycles) are now at about 80-85 per cent of pre-Covid levels.
Officers said bus passenger numbers were about a third of normal and the area's light rail network was carrying about 23-25 per cent of normal volumes.
Transport for the West Midlands has reported that bus patronage has recovered to approximately 60 per cent of pre-Covid levels and continues to rise.
"This is the fastest growth in the UK on bus networks," it said in a report dated 2 September. The area's bus network is operating at 103 per cent of pre-Covid levels to help support social distancing.
Rail patronage in the conurbation remains depressed. "Using data obtained at the end of August, patronage remains at around 15 per cent of pre-Covid levels," said TfWM.
Train operator West Midlands Railway said this week that there had been a modest increase in passengers in recent weeks but its trains were carrying fewer than 30 per cent of pre-Covid passengers.
FirstGroup said this week that passenger volumes on its rail operations have increased "modestly" during the summer, but still remain at circa 30 per cent of pre-pandemic levels.
The West Yorkshire Combined Authority reports that bus patronage was at about 45 per cent of pre-Covid levels during August.
"Whilst off-peak and weekend bus use has grown steadily through the summer, morning and evening peak use has remained low," said a report prepared by Dave Pearson WYCA's director of transport & property services, and rail development manager Richard Crabtree.
"Demand for rail services has shown a gradual increase week on week and is now operating at approximately 30 per cent of normal levels," they said. "The leisure market has increased considerably on weekends and on days in the week when the weather is good, particularly on services to Skipton and Ilkley."