National Express sees W Mids patronage climb above 50%
Public Transport
21 August 2020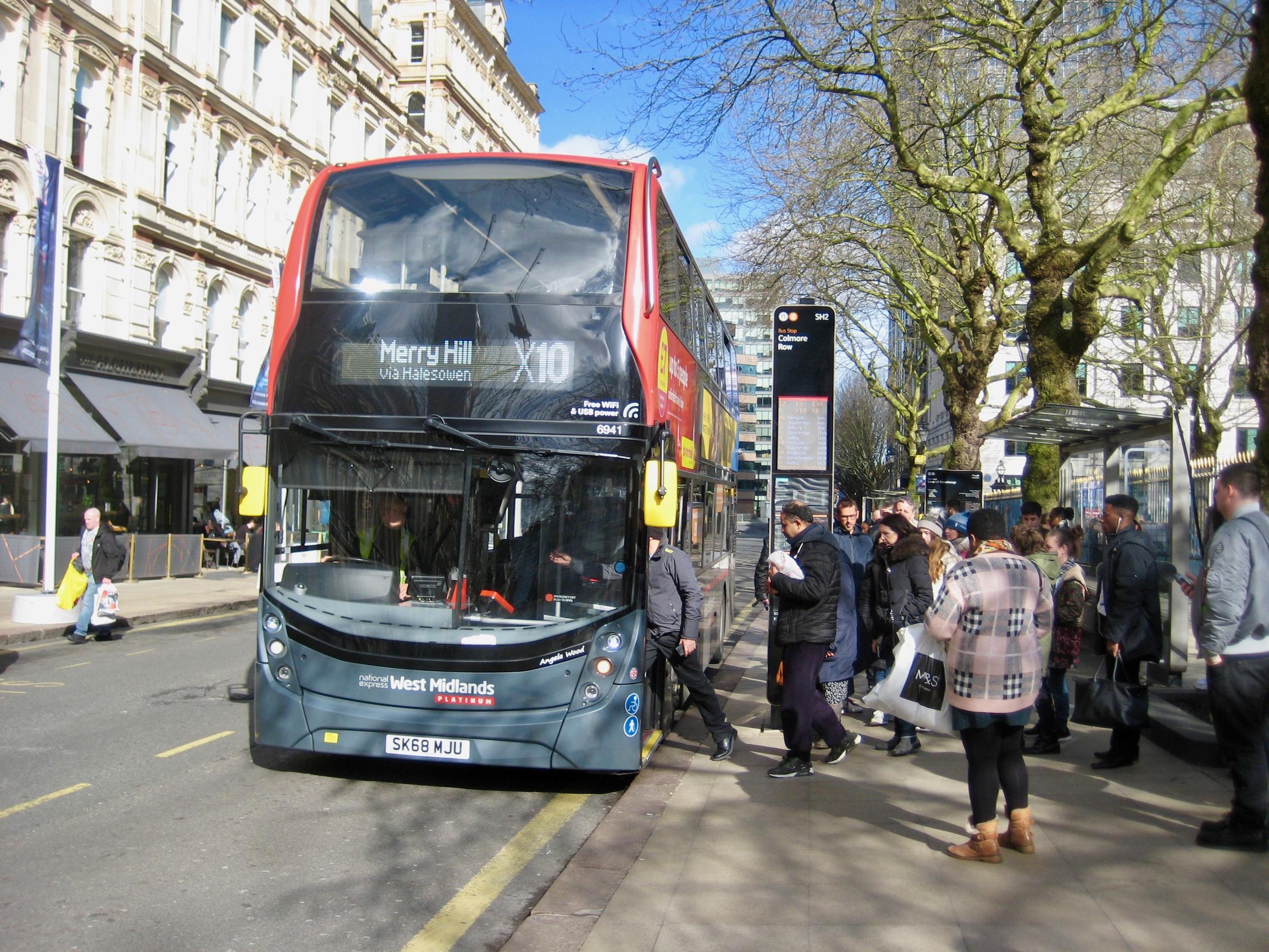 National Express Group says passenger numbers on buses in the West Midlands have recovered to just over half of pre-Covid levels and that numbers in its Dundee operation are approaching 50 per cent.
Its West Midlands operations saw patronage fall to a low point of 14 per cent of normal at the height of lockdown in the spring/. The operator's mileage dropped to 47 per cent.
NEG said this week that patronage was now at 53 per cent and mileage was at 101 per cent of normal. Social distancing remains in place on buses, limiting the capacity of individual vehicles.
In Dundee, mileage fell to circa 40 per cent and patronage to 15 per cent at the height of lockdown. NEG is now operating circa 90 per cent of mileage and carrying 47 per cent of pre-Covid patronage.
National Express closed down its UK coach operations completely between 5 April and 1 July. It is currently operating 32 per cent of normal mileage but providing only circa 15 per cent of normal seating capacity and carrying about 20 per cent of normal patronage.
The data was released alongside NEG's results for the first half of 2020 ending 30 June.
Group revenue was £1.03bn, down from £1.34bn in the first half of 2019.
EBITDA (Earnings before Interest and Tax plus Depreciation and Amortisation) was £88.3m (H1 2019: £243.0m)
Underlying operating profit was -£30.6m (H1 2019: +£139.3m)
Underlying profit before tax was -£60.7m (H1 2019: £114.6m).
As well as its UK bus and coach operations, the group has interests in Spain, Morocco, North America, Germany and Bahrain.
"An unprecedented and immediate drop in passenger demand of 80 per cent following lockdown was mitigated by strong and proactive customer engagement to limit revenue loss to 50 per cent, coupled with swift action to significantly reduce service and thereby save variable costs as far as was possible," says NEG.
More than 40,000 employees were either furloughed or temporarily laid-off at the peak of Covid restrictions. More than £300m of operating costs were removed from the business in the second quarter of the year. Over £100m has been cut from the group's proposed capital expenditure.
NEG board members, the executive management, and the senior management team have all taken pay cuts.
UK revenue dropped by almost £100m, from £285.3m (H1 2019) to £189m. The operating loss on UK operations was £15.5m. The bus business actually recorded a small profit.
NEG received £27.4m of subsidy payments from the UK Government's Covid-19 Bus Service Support Grant (CBSSG) during the period.
It also received £17.8m from the Covid Job Retention Scheme ('furlough').
Liquidity has been boosted by £800m of new facilities, including £600m from the UK Government's Coronavirus Corporate Finance Facility (CCFF). NEG has a total of £1.7bn in cash, committed facilities and the undrawn component of the CCFF. Together with £230m of new share capital, it has secured £1.5bn of funds since the start of the lockdown.