Freight bodies criticise council for Sunday lorry ban proposal
Lorries
24 July 2020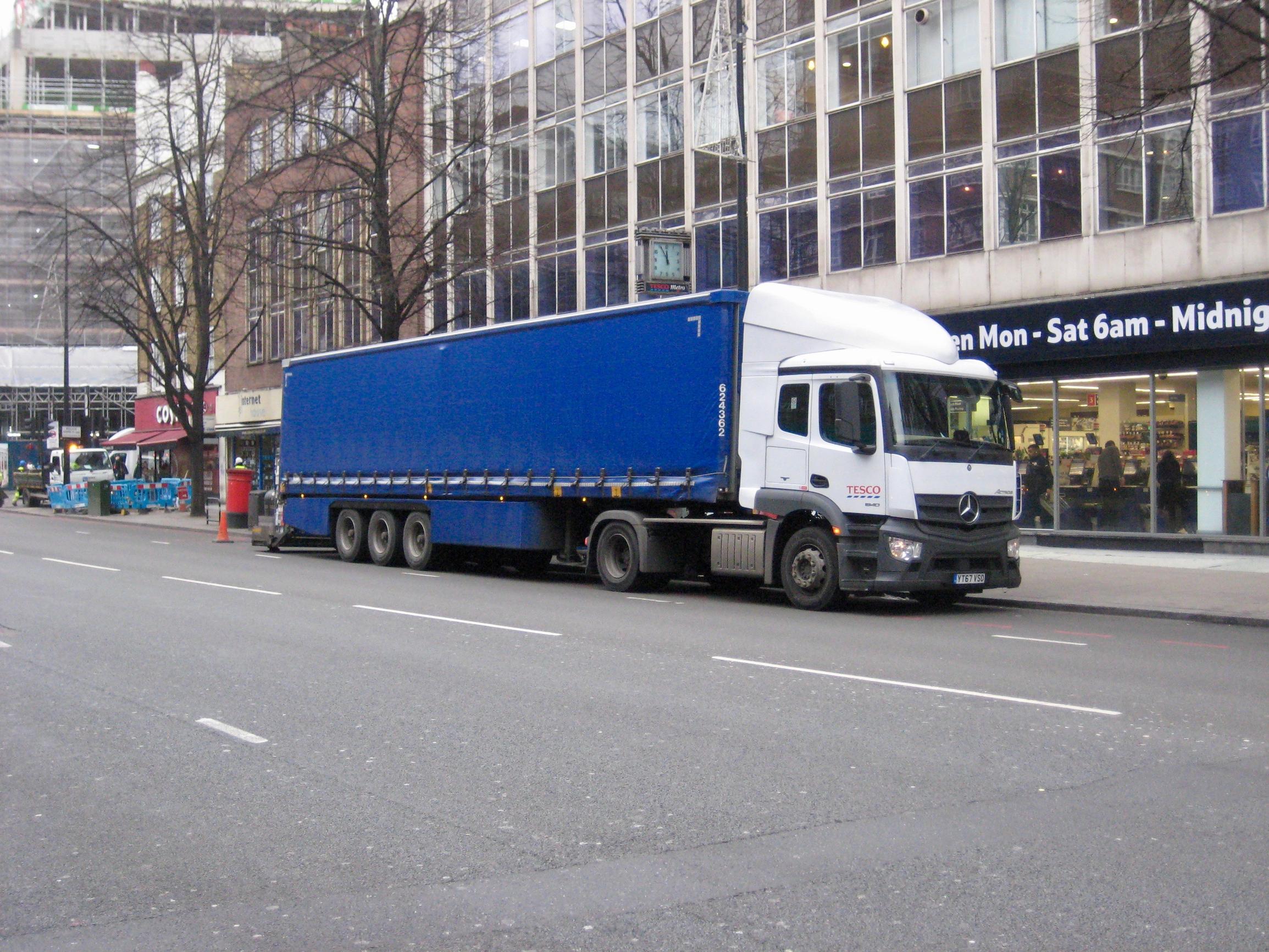 Freight organisations this week criticised Hampshire County Council's suggestion of banning lorry movements on Sundays and banning lorries from overtaking on motorways.
The proposals appear in the council's carbon reduction action plan presented to councillors last week.
It says: "Ban the movement of HGVs on a Sunday on highways, except for recovery vehicles (as is done in Germany for many years) along with other European countries."
It adds: "Ban HGVs overtaking on motorways – as in Germany."
LTT asked the council if the action plan was a draft or a firm set of proposals but had not heard back by close for press (see update at bottom of story).
The Truck Parking Europe website says a number of countries already operate lorry bans on Sundays, including: Austria, Czech Republic (main roads for part of the day), France, Germany, Hungary, Slovakia, and Switzerland.
Hampshire's proposal has angered freight bodies in the UK. Duncan Buchanan, the Road Haulage Association's policy director for England and Wales, told LTT: "The RHA calls on the council to withdraw this proposed action. Simplistic measures based on ignorance that disregard practical economic impacts are not acceptable."
"The plan is extremely misguided. Rather than reduce carbon emissions, if implemented it would increase them.
"Banning lorries on Sundays will force those lorries to operate on other days when roads are more congested and have more traffic. The need to move goods does not disappear by banning movements on Sundays.
"Supermarkets, hospitals, business and people all need the goods moved by our lorries. Our road system copes with Sunday operation of lorries very well."
As well as adding to emissions, Buchanan said a Sunday ban would be economically damaging, creating "less efficient and less flexible supply chains – those same supply chains that delivered our food and medicine throughout the Covid pandemic".
Natalie Chapman, the Freight Transport Association's described Hampshire's proposals as "overly simplistic" and "counter productive".
"I'm not entirely sure how they're going to cut carbon emissions.
"Additional restrictions on freight will be counterproductive," she said, echoing Buchanan's point that moving goods at less busy times of day produced fewer emissions.
Chapman said a patchwork of local authority restrictions would be disastrous for business. She questioned if Hampshire had the power to implement a Sunday ban.
The idea of a blanket ban on lorries overtaking on motorways was also misguided, she said. Banning lorries from the middle lane on a motorway was impractical wherever there are junctions because vehicles often have to pull out to let traffic enter from a slip road.
Any such proposals should be location and time-specific.
Update, 28 July: Following publication of the story, we have received a response from Hampshire County Council. A spokeswoman said: "The action plan is a combination of existing actions, plans, policies and proposals which will be further refined before going to the county council's cabinet for approval on 29 September. Each action will need further detailed investigation as to its viability and feasibility before it is included in the final plan."