Mass EV charging: is a can of worms hiding under the bonnet?
The Government's push to electrify road transport and domestic heating could place major cost burdens on consumers, says a new report
24 July 2020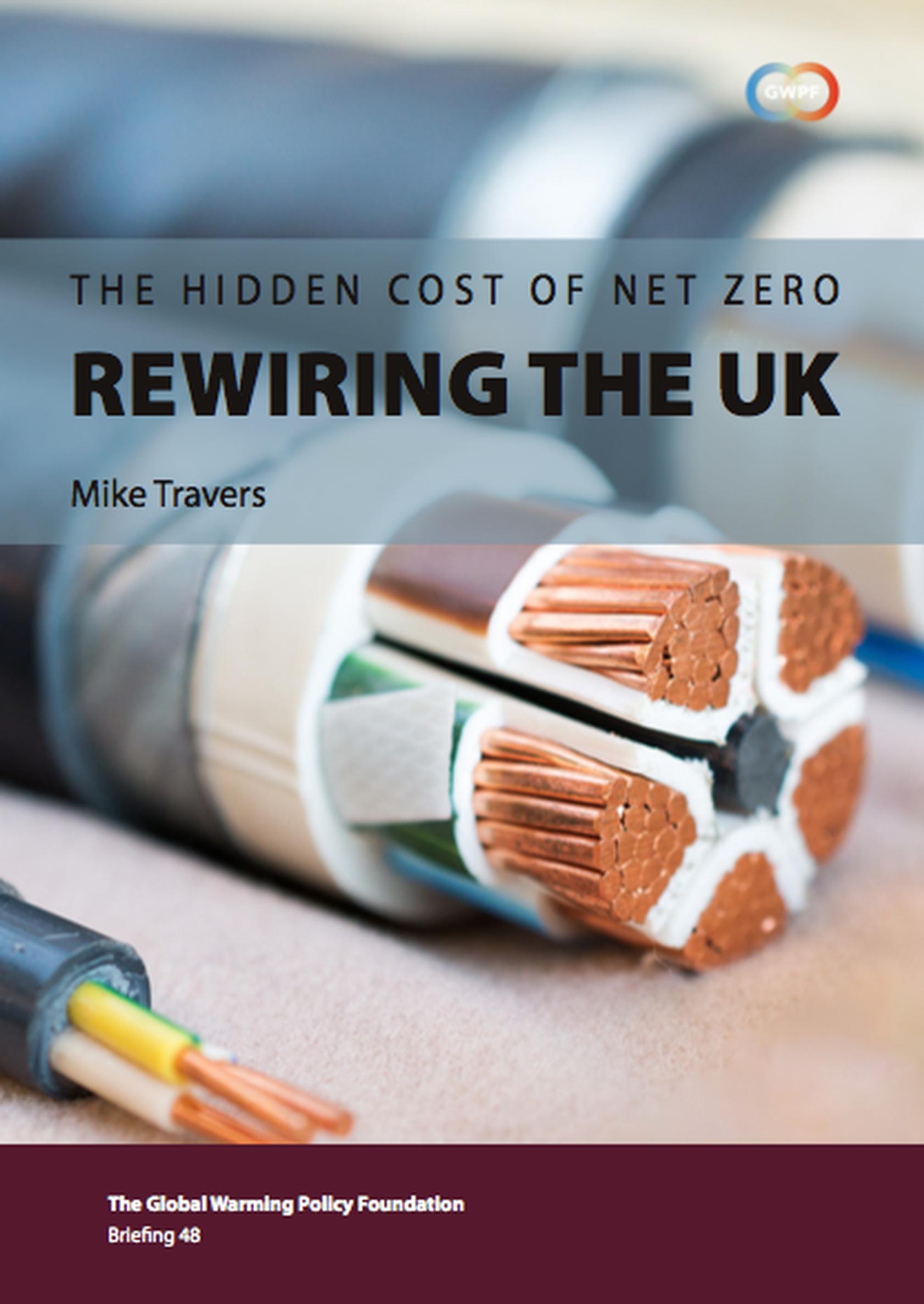 Electric vehicles have become something of a panacea for politicians as they grapple with how to decarbonise the transport sector. But for some engineers, the headlong rush to electrify road transport and domestic heating too is a major cause for concern. LTT reported in May the top-down analysis of Michael Kelly, the former chief scientific adviser to the Department for Communities and Local Government (LTT 29 May & Letters 26 Jun). Now a more bottom-up analysis has been prepared by retired engineer Mike Travers. Both reports have been published by the Global Warming Policy Foundation think tank.
"It is clear that the costs of supporting all the plans the Government has for transport and homes is going to be very high, and it is going to be made worse by the fact that the changeover is not being thought through, let alone planned effectively," says Travers. "Part of the problem is that there is no institution or organisation in a suitable position to do so. The distribution companies own the transformers and cables, but may or may not be responsible for the smart meters. They therefore have little interest in some form of smart control [of electricity demand]. As profit-making companies, they also have no interest in investing for the future load increases, as they can charge for all the upgrading work as it is required."
Decarbonisation will place huge new demands on the electricity network, with homeowners installing electric vehicle charging points, heat pumps and electric showers. "The extra demand for electricity will overwhelm most domestic fuses, thus requiring homeowners to install new ones, as well as circuit-breakers and new distribution boards," says Travers. "Most will also have to rewire between their main fuse and the distribution network. In urban areas, where most electrical cabling is underground, this will involve paying for a trench to be dug between the home and the feeder circuits in the street."
The Government wants millions of electric vehicles on Britain's roads within the next decade. Those residents lucky enough to have off-street parking, will have two main choices for charging their EVs, says Travers: slow charging using a standard 13-amp supply, or fast charging using a special 7kW (32-amp) supply.
"For those with time on their hands, the 12 hours needed to fully charge a typical battery car on a 13-amp connection may be acceptable, although there is still the cost of fitting earth fault protection, which will set the homeowner back around £250. Most people will require fast chargers, however, and indeed the Government is considering making their installation mandatory in new homes. Homeowners will therefore need to install a charging pillar.
"These will cost £1,200 to install in new homes, or twice that to retrofit to old ones, because the household distribution board is likely to require upgrading."
Travers says home chargers will present residents with new social dilemmas as friends and relatives ask to recharge when visiting. "Should you charge visitors for a recharge? You might gift the cost to friends and relatives, but what about the plumber or the carer?"
Vehicle to Grid: but why?
Many EV advocates champion the idea of 'Vehicle to Grid' charging. This involves vehicle owners feeding electricity back into the grid from their vehicle's battery when electricity demand is high. Travers dismisses the concept, at least for residents. "This is unlikely to happen, not because it cannot be done but because it would be ridiculous to do. Firstly, many EVs will be on charge for 12 hours per day, and thus unavailable for supplying the grid. Secondly, it is hard to imagine why anyone possessed of a fully-charged EV would allow the battery to be drained when they might need the car at any moment, and when there was a shortage of electricity.
"Thirdly, the battery is direct current (DC), but the grid requires alternating current (AC). It is unlikely that any homeowner would be prepared to invest £800 in a DC-to-AC inverter to allow them to sell electricity, particularly since the sales value they will derive from doing so would be small. If your EV has cost £10 to charge at 15p/kWh, would you allow the grid to take half of that charge, if it had a value of only £5? The grid would have to pay an extraordinary premium to get someone to bother to connect their car up."
EVs + heat pumps
Some of the costly problems of EV charging become apparent when combined with the parallel drive to decarbonise homes with electric heat pumps. "As homeowners have to take on all the new electrical devices, they will create new loads on the fuse. Were they to do this without considering the implications, they would quickly find that their fuses become overloaded."
Most homes have 60 amp fuses, though new homes often have 100 amps. Travers presents calculations to show that even a 100-amp fuse would be "blown regularly".
"It might be possible for householders to prevent this happening by controlling when they used the shower and cooker, but the difficulties would become insurmountable if fast EV chargers become common in homes," he says. "The upshot is that the electrics are going to need to be upgraded. Installing a bigger incoming fuse is relatively straightforward, although it comes at a cost of £600. But further works will also be required.
"Cables become loose in terminals over time and, as the heating effect of a loose connection is the square of the current passing through it, the increased loads as we move to a net-zero world mean there is a greater risk of distribution box terminals overheating and catching fire. As a result, all new domestic distribution boxes now have to be metal, rather than the plastic that has been used in recent decades. So when the main fuse is upgraded, it will also be necessary to replace the whole distribution board, at a cost of £2,500."
Smart meters have been championed as a way of controlling electricity demand and reducing the need for expensive upgrades to distribution networks. But Travers is sceptical. "The costs and inconveniences – and therefore the political ramifications – of utilising a demand management approach appear to be significant. It seems more likely that the distribution system will be upgraded.
"When the smart meter hype began, it was insinuated that these remote readings would enable the local power company to 'manage' the load in a 'smart' way; in other words that they would also be able to switch-off households should the distribution transformer be in danger of overload.
"The implications of doing so are disturbing. It is quite unacceptable and unsafe to switch-off entire households, say at 5pm when the family are cooking over a hot stove, and particularly to do so on a regular basis. While other loads – washing machines, tumble dryers, car chargers and heat pumps – might be less critical, to enable them to be switched off while leaving critical systems like lighting with a supply, the smart meter would need at least two contactors."
Travers says existing smart meters have a single contactor, which can switch the supply to the house on and off. "They are primarily aimed at allowing suppliers to remotely record consumption and switch to customers who do not pay their bills.
"The options for homeowners are: upgrade the smart meter to a two-contactor model, or fit a separate circuit for non-critical equipment, with its own smart meter. The first option may well be cheaper, since the second would also require installation of a new distribution box. In essence though, there will need to be a repeat spend on 28 million replacement smart meters."
This is not the end of the story. "At present there is no equipment installed between the distribution transformer and the home that could control the process of switching off a home or homes. It would therefore be necessary to install control systems on each feeder circuit. These would need to connect with the smart meters in all the houses, to read how much current each was drawing and, equally importantly, on which phase of the three-phase supply.
"It would then be able to reduce demand as required, keeping the phases balanced and preventing overload of the transformer. The formulation of the algorithm to determine which householder will be cut off will be a knotty problem. Who will decide which householder deserves priority?"
Travers says that, to increase capacity, both service cables and feeder circuits will need upgrading. "In urban areas, the homeowner will have to pay to dig a trench and maybe install a duct for the new cable. Even a short run is likely to cost £2,500 per house, and if the work involves digging up an expensive front drive it could be considerably more.
"When the first household installs a heat pump or fast EV charger, the upgrade of the service cable is the only external work that will need to be performed. However, as more households fall into line with demands for electrification, the load on the feeder circuits will become too great, and the component cables will need to be upgraded too.
"Adding to the complexity, and therefore to the cost, is the fact that all the works will need to be done while the existing cabling is in place and in use; people can hardly be expected to live without electricity while the work is completed. This will take weeks in a single road."
The distribution transformer may need upgrading too. "I have not attempted to put a cost on this exercise because transformers have long lifetimes and it is therefore likely that the upgrades would involve a large proportion of repurposing existing transformerss".