Over 4,100 suggestions made for creating cycling and walking space in Edinburgh
16 July 2020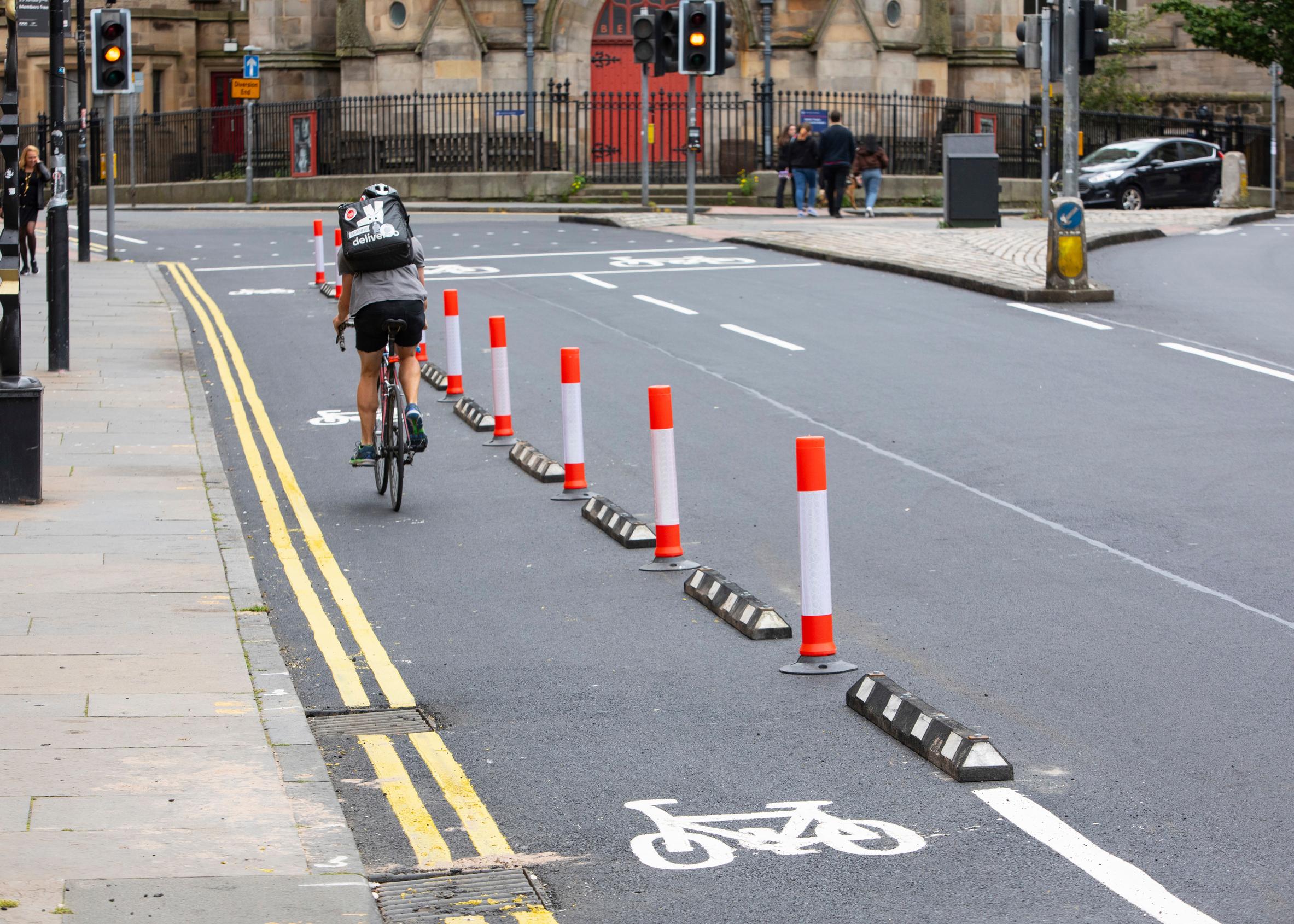 Edinburgh residents have made more than 4,100 suggestions for creating more space to walk, cycle and wheel during the ongoing coronavirus crisis. This will help to inform existing measures and those coming forward over the coming months.
Since launching the Commonplace online consultation platform in partnership with active travel charity Sustrans at the end of May along with a dedicated inbox, the council has received 4.105 comments and ideas for making streets more accessible and welcoming.
Transport and Environment Convener Cllr Lesley Macinnes said: "Our programme of improvements, which is one of the most ambitious in the country, is well underway. Over the coming weeks and months we'll be delivering more than 30km of cycle segregation in the first phase of improvements alone, widened pavements across the city and reducing speed limits in key areas."
Officers have been monitoring feedback and identifying trends, with key issues highlighted including traffic speeds, traffic volume and the need for wider pavements and cycles lanes to support easier movement by foot, bike and on wheels while physical distancing remains in place.
Macinnes said: "In our town centres, for example, residents and businesses have called for wider pavements, parking restrictions and the reduction of street clutter to support the reopening of shops and other businesses. Plans will soon be coming forward which directly respond to these overarching issues, and any specific ideas will be used to refine projects where possible.
"We've already listened directly to local concerns and acted. We've brought forward plans for a safer crossing on Maybury Road where it links to Cammo Walk following strong community support, while a one-way system has been created on Braidburn Terrace. This manages the impact of the Braid Road closure on local people. Our Paths for Everyone campaign was updated last month to respond to requests to remind everyone to be considerate when sharing paths."
John Lauder, deputy chief executive of Sustrans and national director of Sustrans Scotland and Northern Ireland, added: "The huge response to the City of Edinburgh Council's Commonplace tool illustrates the level of interest from the public in making places better for people to walk, cycle and wheel safely in Edinburgh. As the local economy reopens, and we hear the news from Transport Scotland of a 25% increase in bike journeys compared to last year, it is vital that people can exercise and make essential journeys on foot and by bike, safely while adhering to physical distancing guidelines."
The council has introduced widened footways and bus, cycle and taxi gates on East Princes Street and South St David Street, as well as the closure of Waverley Bridge at its junction with Princes Street.
The changes are designed to help people physically distance while in the city centre and add to improvements across Edinburgh helping people to walk, cycle and wheel safely. These include the closure of Silverknowes Road and temporary cycleways on Crewe Road South and Old Dalkeith Road.
Work is also underway to create segregated cycle lanes and widened pavements on the Mound, George IV Bridge and Forrest Road. In the coming weeks the council will be introducing temporary closures on Victoria Street and Cockburn Street too drawing from feedback received through the Commonplace tool, which showed traffic volume and narrow pavements to be key issues.
Towards the end of the month it will also be focusing on delivering improvements to local 'town centres' in areas like Gorgie and Dalry, Portobello High Street, Stockbridge and Tollcross.